THERE'S NO SHORTAGE of high profile visitors at Donegal training these days, but still it's the man who's not there that we all want to hear about.
Donegal captain Michael Murphy spoke to his former teammate Mark McHugh over his decision to walk out on their panel after a club game recently.
"I met him when we played them in the Gaeltacht there, and the week after I just briefly spoke to him," explained May's Opel GAA GPA footballer of the month.
"He said he just wasn't enjoying his football and he just wanted to really focus on club football and just get away from that, and he's doing his exams and there's the added pressure of travelling.
"There's also the preparation now that goes into inter county football, it can be a pressured environment and it can be very hard to get out of it and enjoy other aspects of life. I suppose he might be able to kind of do that now.
McHugh excelled for Kilcarr as they won last week's senior Gaeltacht title, and Murphy isn't ruling out his return to the panel.
"We wish him well and there's no hard grudges in terms of anyone in the team and management too, so hopefully now he can recharge and refresh the batteries and get back to us whenever he wants."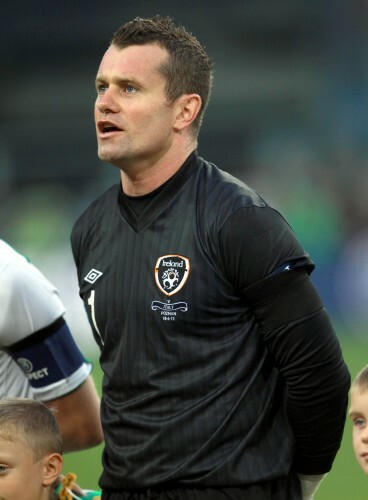 Donall Farmer / INPHO Shay Given came in to train with the panel last month. Donall Farmer / INPHO / INPHO
McHugh's absence hasn't seemed to affect the Donegal team too much though, as they defeated Derry in last month's opening round Ulster championship meeting. Since then they've had a few fresh faces at training, and they could have a few more due soon.
"It was brilliant. He'd (Shay Given) be friendly with one of our goalkeeping coaches and he came over to the training.
"I suppose he's a superstar, and he's a superstar in terms of Donegal too. There's always excitement when you see him come in to the dressing room and to get togged out and everything beside you, you'd be scratching your head and saying are these things really happening.
For the part-time Celtic, full-time Liverpool fan, he says Given's presence was a big boost for the Donegal panel.
"He might of himself wanted to have come in I suppose, but any time your chatting him and getting a few ideas and pointers, and I think it was for the goalkeepers more than anything they got to see him, they got to train alongside him."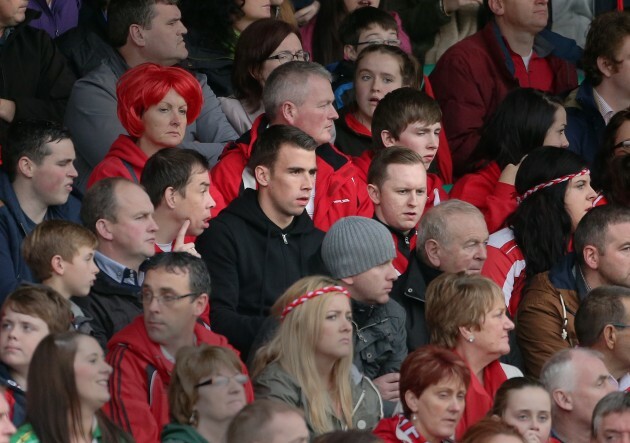 Kieran Murray / INPHO Seamus Coleman watches his club last year. Kieran Murray / INPHO / INPHO
Another local Donegal hero who's rumoured to be the next man lined up to join in on a session with Murphy's panel is Seamus Coleman, a former Donegal underage footballer.
"He'd have been a year ahead but we played underage all the way up, he was a great player. A wing back and he would have fitted in to the modern game now just ideally and perfectly.
"Seeing the story of him going from St Catherine's to Sligo Rovers to Everton in such a short space of time. To be so successful is something we're all very proud of in Donegal."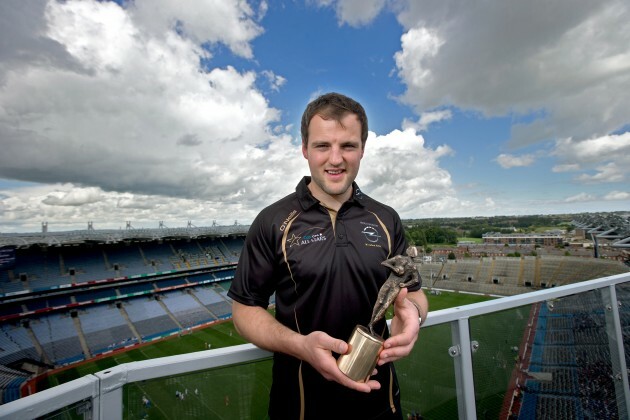 Ryan Byrne / INPHO Opel's footballer of the month. Ryan Byrne / INPHO / INPHO
Donegal face Antrim in the Ulster semi final on Sunday week. In 2009, along with 8 others who featured in last month's win over Derry, Murphy was a part of the Donegal team who were defeated by Antrim in the Ulster quarter final.
"If you look through the teams there are still a good few of the players still there so they will come to Clones with no fear" explained Murphy.
"It was a low point alright, in terms of the manner of it. We didn't have a great league that year and it wasn't ideal to get knocked out on your home patch so that would have been a low point with Donegal."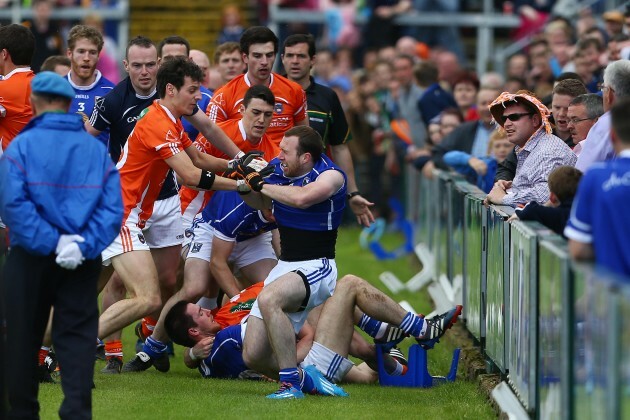 Presseye / William Cherry/INPHO Armagh and Cavan last weekend. Presseye / William Cherry/INPHO / William Cherry/INPHO
Last weekend's Ulster championship tie between Cavan and Armagh was marred by violent scenes during the pre-match parade. According to the Donegal captain there'll be no such repeat when he leads his team out against Antrim.
"We know our colours now so we'll try step in behind the right one now.
"You go out to a game now and you go out early, you get through your warm up, which is needed and then there's the whole thing of the toss, the parade, the national anthem, minute's silence tends to be in nearly every game at the moment so yeah there's a lot of stop starting things.
"Is it needless? I don't know, it's just a tradition. Whether you can speak out much against tradition, it wouldn't be too bad one way or the other."