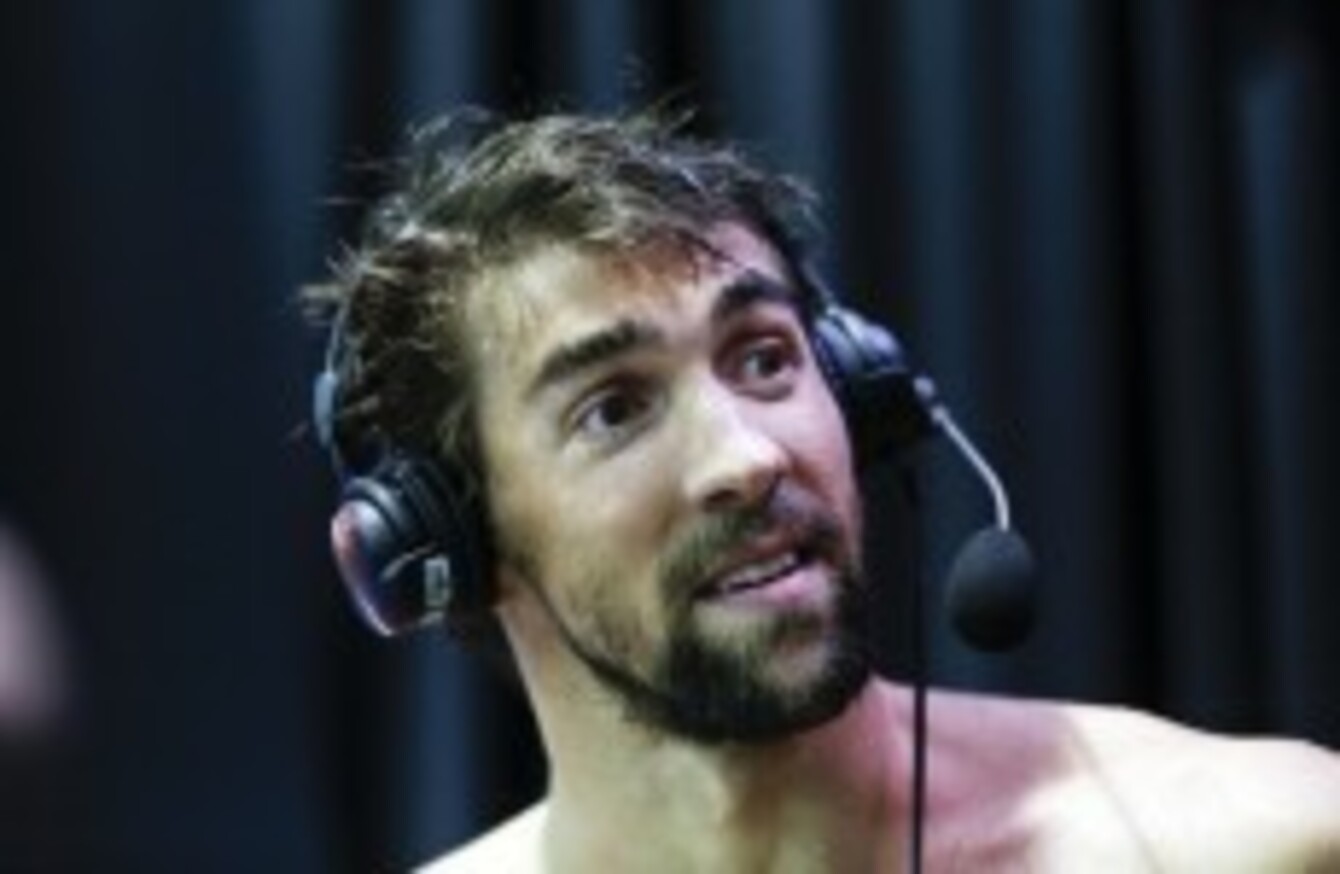 Image: AP/Press Association Images
Image: AP/Press Association Images
EIGHTEEN TIME OLYMPIC champion Michael Phelps, who ended his retirement from swimming two months ago, continues his comeback this week at the Santa Clara Grand Prix event.
The meet is the final warm-up event for the US nationals in August at Irvine, California, where American swimmers will qualify for next year's world championships, the final major global showdown before the 2016 Rio de Janeiro Olympics.
While Phelps has not gone into details about his plans, he did indicate yesterday that while having fun with swimming was important, there is more he seeks even after a record 22 Olympic medals, including a record eight golds at the 2008 Beijing Olympics.
"There's a challenge in everything I do," Phelps said. "There are unfinished things I still want to accomplish."
But Phelps resists any notion to rush ahead to Rio, next year's worlds in Russia or even the nationals.
"I would like to see where I am at the end of this meet first," Phelps said.
"We would like to continue to make steps in the right direction but also work on the technical things — have a controlled stroke, get in and out of the wall like I know how to do. It's the small things I want to work on."I'm enjoying this process we're going through. I'm just having fun."
Don't underestimate the joyful swimming factor as a main motivation, says Phelps coach Bob Bowman.
"The thing I like most is he's enjoying the swimming," Bowman said. "He just has a joy about him when he's doing this and that makes it fun to be with him."
Phelps spent two past two weeks in Colorado training at high altitude.
"It's very hard to have something not a part of your life than has been part of your life for so long," Phelps said of swimming. "It feels good to be able to do it on your own terms.
"I am enjoying this a lot more. I am smiling a lot more. That's the biggest and most impotant part."
It doesn't hurt to train with world-class rivals either.
"It's great to be able to get in the pool every day," Phelps said. "We are kind of pushing each other every day. None of us want to lose."
Phelps said he did not care about what impact a comeback for the fun of it might have on his Olympic legacy.
"I am doing this for me and I am doing this because I enjoy it," he said. "I enjoy being in the water. I'm enjoying being here. That's the only reason why I'm here."
Phelps said he was unhappy being overweight and out of shape after drying off following the rigors of the 2012 London Olympics and he took the plunge again simply for fitness and fun.
"It's not like pulling teeth like it was into London," Phelps said. "It was challenging for me at times to jump up and get into the water. As a whole I am just enjoying this a lot more.
When I got in I was trying to get back in shaope and lose weight and be healthier. I got to enjoy it more and more and Bob and I left things open.
"Now I do think more of my stroke and how my technique is. It's a challenge to get everything back and it is coming back slowly."