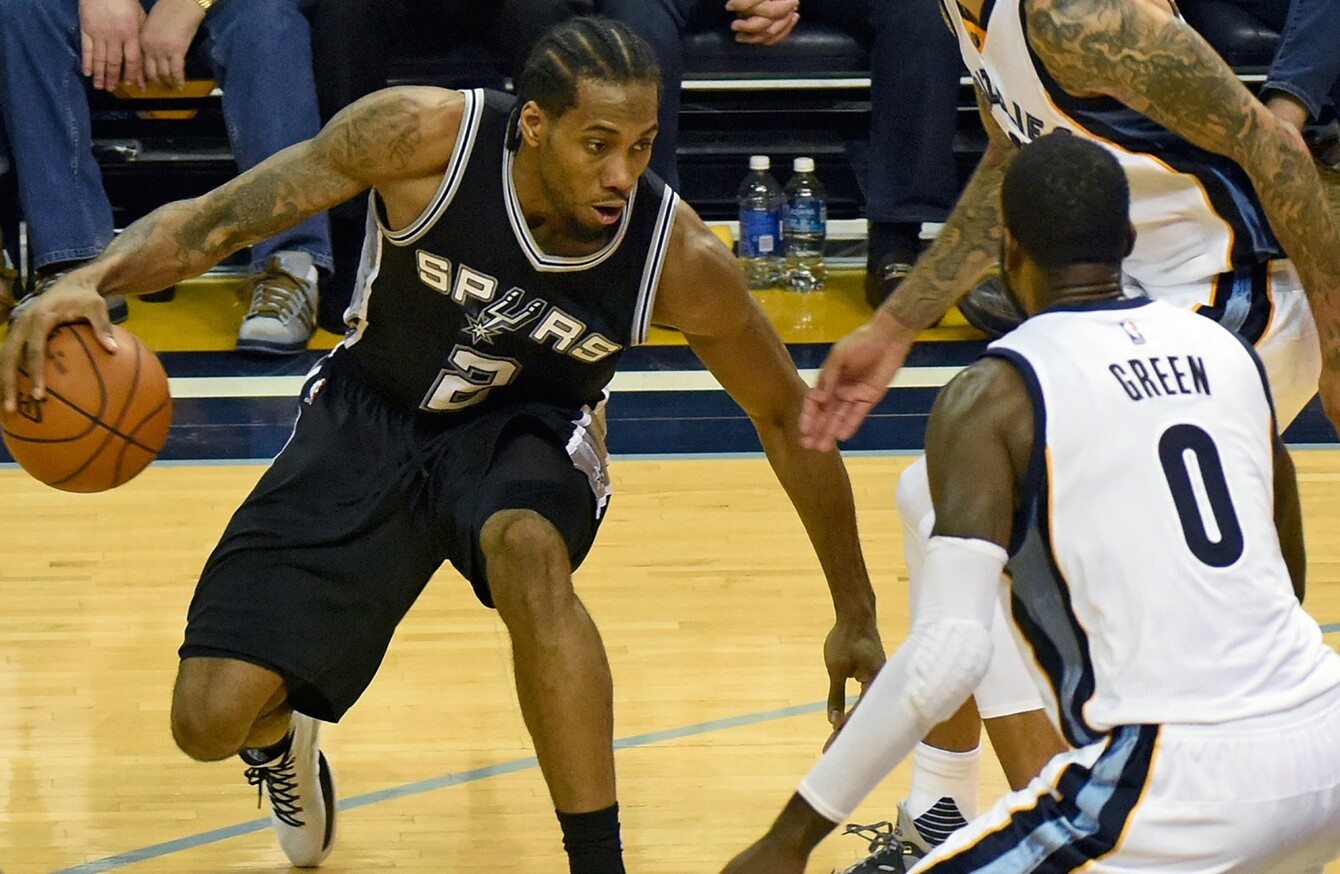 San Antonio Spurs star Kawhi Leonard
Image: Frederick Breedon
San Antonio Spurs star Kawhi Leonard
Image: Frederick Breedon
THE SAN ANTONIO Spurs and Cleveland Cavaliers took 3-0 leads in their respective NBA play-off series on Friday.
The Spurs rallied past the Memphis Grizzlies 96-87 at FedExForum to be on the verge of a sweep in the Western Conference first-round series.
Kawhi Leonard starred for the Spurs with a game-high 32 points, while LaMarcus Aldridge had a double-double of 16 points and 10 rebounds.
Danny Green and Manu Ginobili contributed 11 points each, with the Spurs outscoring the hosts 26-16 in the fourth quarter.
Zach Randolph (20 points and 11 rebounds) and Matt Barnes (17 and 11) tried hard for the Grizzlies.
The Cavs are 3-0 up against the Detroit Pistons after a 101-91 victory in game three.
Source: NBA/YouTube
Kyrie Irving (26 points) led the way in terms of points, while LeBron James (20 points and 13 rebounds) and Kevin Love (20 and 12) had double-doubles.
The Pistons had a more even contribution with five players in double-digits, but they are set for an exit in the Eastern Conference.
The Boston Celtics pulled back to a 2-1 series deficit against the Atlanta Hawks courtesy of a 111-103 win.
Isaiah Thomas had 42 points to see the Celtics to their win at TD Garden.