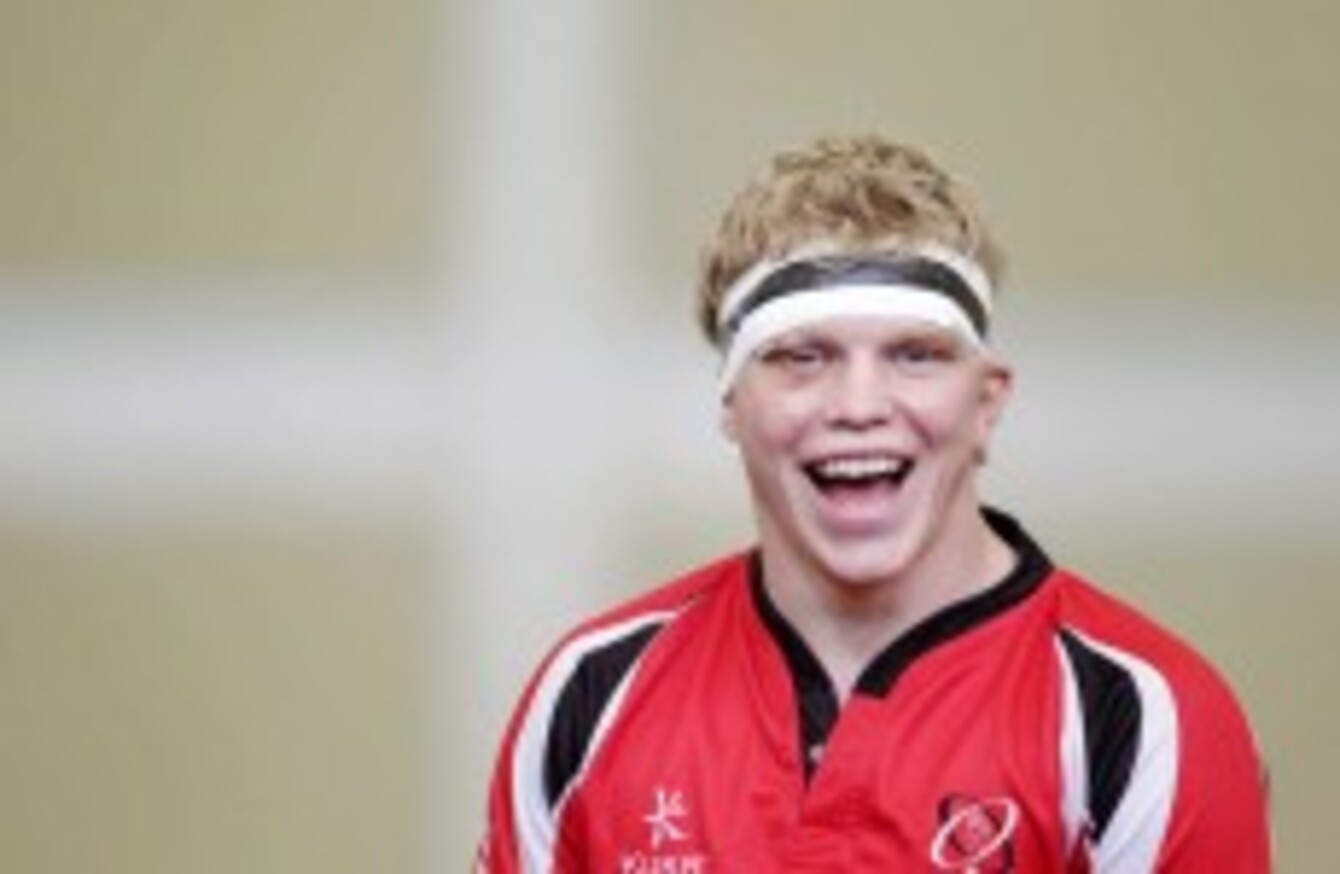 Spence in training prior to the Heineken Cup final.
Image: ©INPHO/Presseye/Darren Kidd
Spence in training prior to the Heineken Cup final.
Image: ©INPHO/Presseye/Darren Kidd
DAVID HUMPHREYS, DIRECTOR of rugby with Ulster, fought back the tears this afternoon as he paid tribute to rising star Nevin Spence who died in a tragic farming accident yesterday.
Spence, 22, lost his life after entering a slurry tank to rescue his father Noel and brother Graham who also perished on the family's farm in Hillsborough, Co. Down.
Humphreys offered prayers and sympathies on behalf of the province's players and management and said of Spence:
"He was born in Ulster, came through school in Ulster and all he wanted to do was stay, play rugby and win trophies with Ulster." Humpreys told the press conference while choking back his tears.
"I took a personal interest in Nevin when he entered into the academy as it coincided with my retirement.
"Gary Longwell stood alongside me and pointed to Nevin as one of the players who would definitely make it to play professionally."
Humphreys hailed Spence's attitude on and off the field, saying he exemplified the type of character that Ulster Rugby is attempting to ingrain in all their young players. A character who conducts themselves impeccablyoff the field while giving endless enthusiasm on it.
"On days when nobody else wanted to train, he was there leading from the front." Added Humphreys, who then asserted that refocusing his rugby team for a game is now the furthest thing from his mind.
"It's too early to think about rugby. Too early to think about sport. Over the next few days, weeks, it's about providing support. No doubt it's a mountain to climb, but we're not ready to climb that mountain just yet."
The former Ireland international pointed to the hallway and recounted what was, for him and many others, the enduring memory of Spence the rugby player.
Spence scoring against Bath at the Rec in 2010 ©INPHO/Presseye/Matt Mackey
"There's a picture out there of him scoring a try against Bath and landing on his head. That summed him up. He put his personal safety way behind anything else, it was all about the team."
A life tragically cut short, Spence died while disregarding his own safety. Not for the team this time, for his family.
"As we move forward into the next decade, Ulster Rugby will be a poorer place without him."