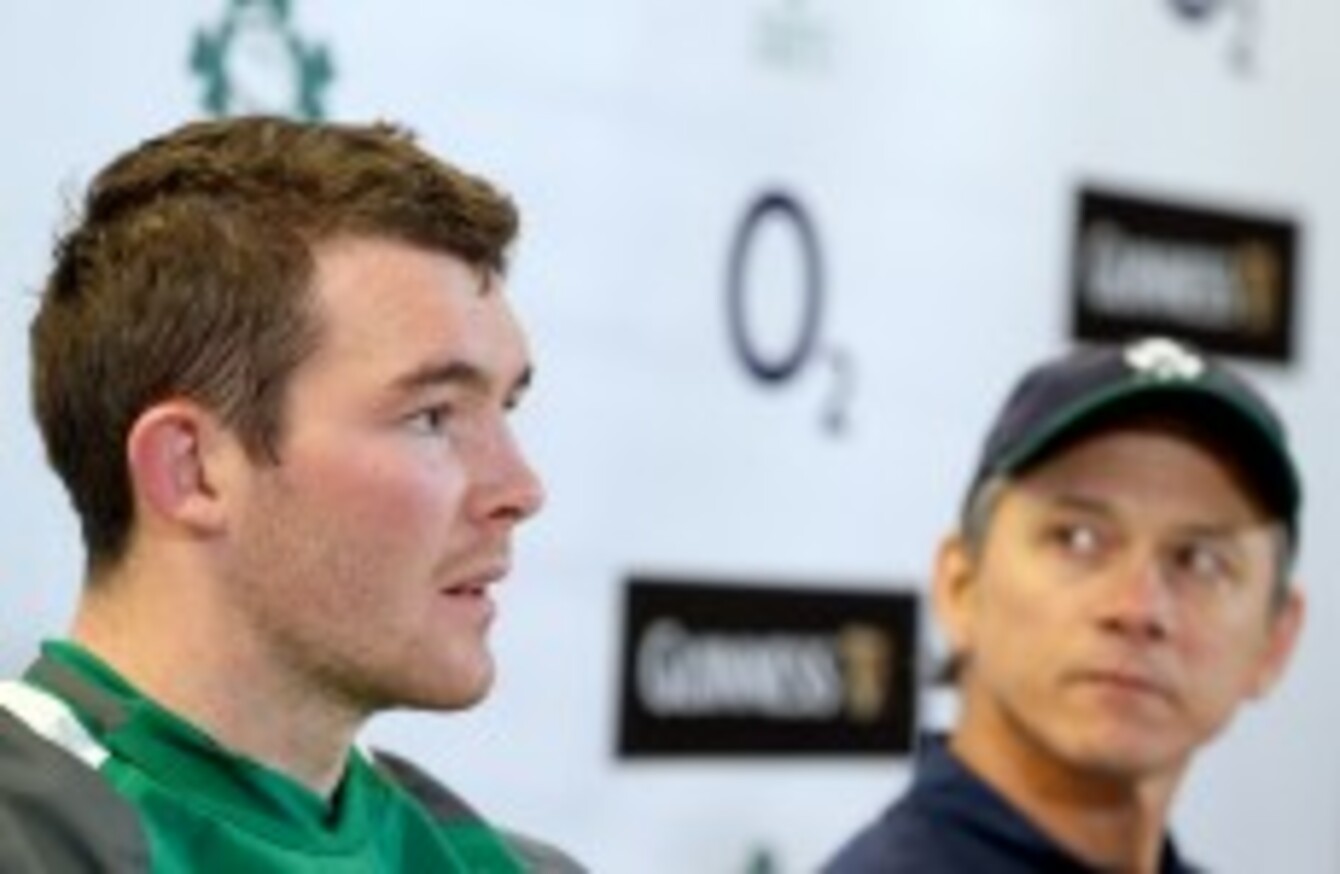 IT MUST BE a curious feeling for this Irish rugby squad; so used to being the centre of attention, the only professional show in town.
Even when stellar names like Quade Cooper, Bryan Habana or Wesley Fofana come into town they are mere sideshow, the narrative is left for Ireland to set.
New Zealand's arrival makes for a different dynamic. The All Blacks demand and command everybody's attention.
After Cian Healy revealed his 'hate' – to us, a necessary mindset when standing opposite a pre-battle ritual – for the haka, yesterday's message from the Ireland camp was a step backwards, but probably a necessary one to avoid leaving big figurative gaps in behind.
"They can move the ball to places quicker than anyone else," says assistant coach Les Kiss.
"I don't want to build them up any more because they deserve all the press they've had about how good they are. Mentally, they are in a pretty good place. they can have the blowtorch and pressure right on their belly, but they still find a way to fight out of those situations."
If that reads like Kiss was laying it on a bit thick for the guests, it sounded more like slow the creaking open and click of a bear trap. It wasn't just the presence of Peter O'Mahony that gave Ireland a steely feel about them 24 hours before kick-off, but he helped.
"We probably had out best training so far of the November," says the Munster captain, "that's probably testament to who we're playing at the weekend. They've earned the respect they're getting from the media and the hype they're getting as a result of their 13 out of 13 so far this season.
"We had an honest meeting on Monday – that [Australia Test] had to be put to bed. Guys understand how important this week is for Irish Rugby and it's looked like it this training week."
How important? O'Mahony would go on to describe the game as the most important of his year. Clermont away has nothing on this.
Genuine
O'Mahony laughs off the suggestion that Richie McCaw knows very little about him. It's good to see the flanker smile, it doesn't happen often in public, and you sense he genuinely couldn't care less about who is aware of his growing reputation and who does not.
The New Zealand captain certainly seemed to more of a handle of what his opposite number Sean O'Brien would bring to the table, but the Tullow Tank appeared to be in the minority of primary targets for the New Zealand hit squad. Even Paul O'Connell seemed to be a vague concept when presented to lock Luke Romano.
In one sense, that put forward by Kiss and O'Mahony after yesterday's captain's run, Ireland will happy defer the praise to their illustrious guests. In another corner of the changing room, some of them must be seething, fists clenched and blood pumped with a view to making up for lost time against the Wallabies.
"It's a challenge that's ours now," says Kiss of 2013's last unbeaten team, "in the last game of the year we'll  see if we can face up to it."