THE NEWCASTLE SQUAD are in Dublin for a couple of days on their Christmas party and in flying form after defeating Manchester United 1-0 at Old Trafford yesterday.
Goalkeeper Tim Krul, who was named the league's best player for November, tweeted this picture of the squad down at the Grand Canal earlier today:
Credit: @TimKrul
Krul's teammate has also been tweeting from Dublin: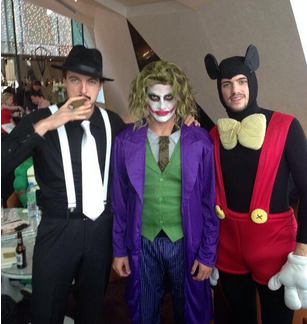 Credit: @27StevenTaylor
Krul has challenge his Twitter followers to guess which teammate is which in the picture. He is the gangster and Mathieu Debuchy is the pirate but we will need your help with a few others.