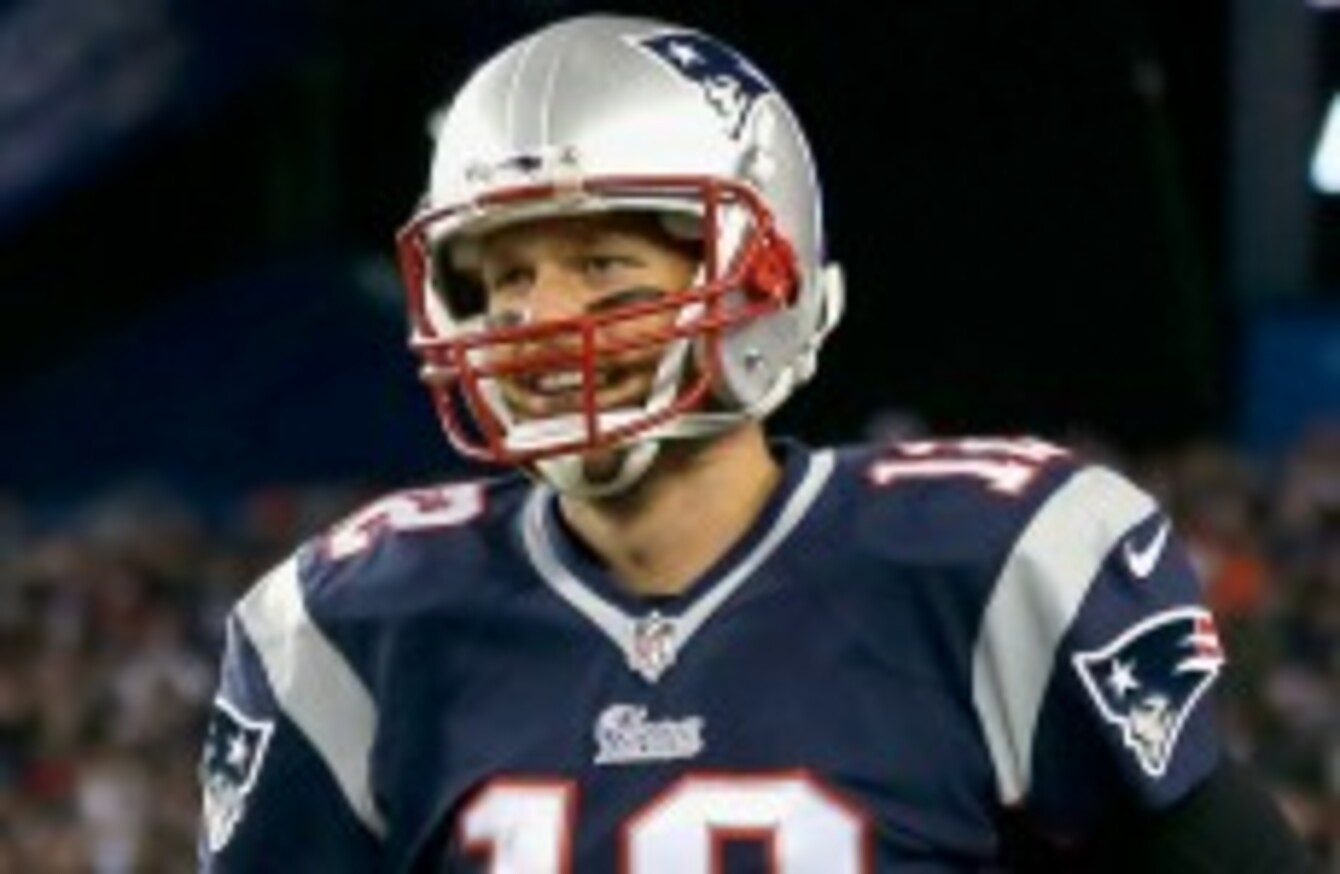 New England Patriots quarter-back Tom Brady.
New England Patriots quarter-back Tom Brady.
SUPER BOWL HOLDERS the New England Patriots will kick off the 2015 NFL season at home to the Pittsburgh Steelers.
The schedule release pits the Patriots against American Football Conference (AFC) rivals the Steelers at Gillette Stadium on 10 September — the Thursday curtain-raiser.
One of either New England or Pittsburgh have featured in nine of the past 14 Super Bowls, following the Patriots' 28-24 victory over the Seattle Seahawks in February.
It will be Tony Romo and Brandon Carr against Eli Manning and Odell Beckham Jr at AT&T Stadium in Dallas, as the Dallas Cowboys host the New York Giants on Sunday, 13 September.
The Seahawks (at St Louis Rams), Denver Broncos (versus Baltimore Ravens), Indianapolis Colts (at Buffalo Bills), Detroit Lions (at San Diego Chargers), Green Bay Packers (at Chicago Bears), Washington Redskins (versus Miami Dolphins), New Orleans Saints (at Arizona Cardinals), Jacksonville Jaguars (versus Carolina Panthers), Kansas City Chiefs (at Houston Texans), New York Jets (versus Cleveland Browns), Tampa Bay Buccaneers (versus Tennessee Titans) and Cincinnati Bengals (at Oakland Raiders) make up the Sunday games.
Chip Kelly's new-look Philadelphia Eagles are in action on Monday against the Atlanta Falcons on the road, while the San Francisco 49ers — led by Jim Tomsula — host the Minnesota Vikings.
Thanksgiving, on November 26, sees the Lions playing host to the Eagles, the Cowboys entertaining the Panthers, and the Packers and Bears going head-to-head at Lambeau Field.
Here's the schedule in full.