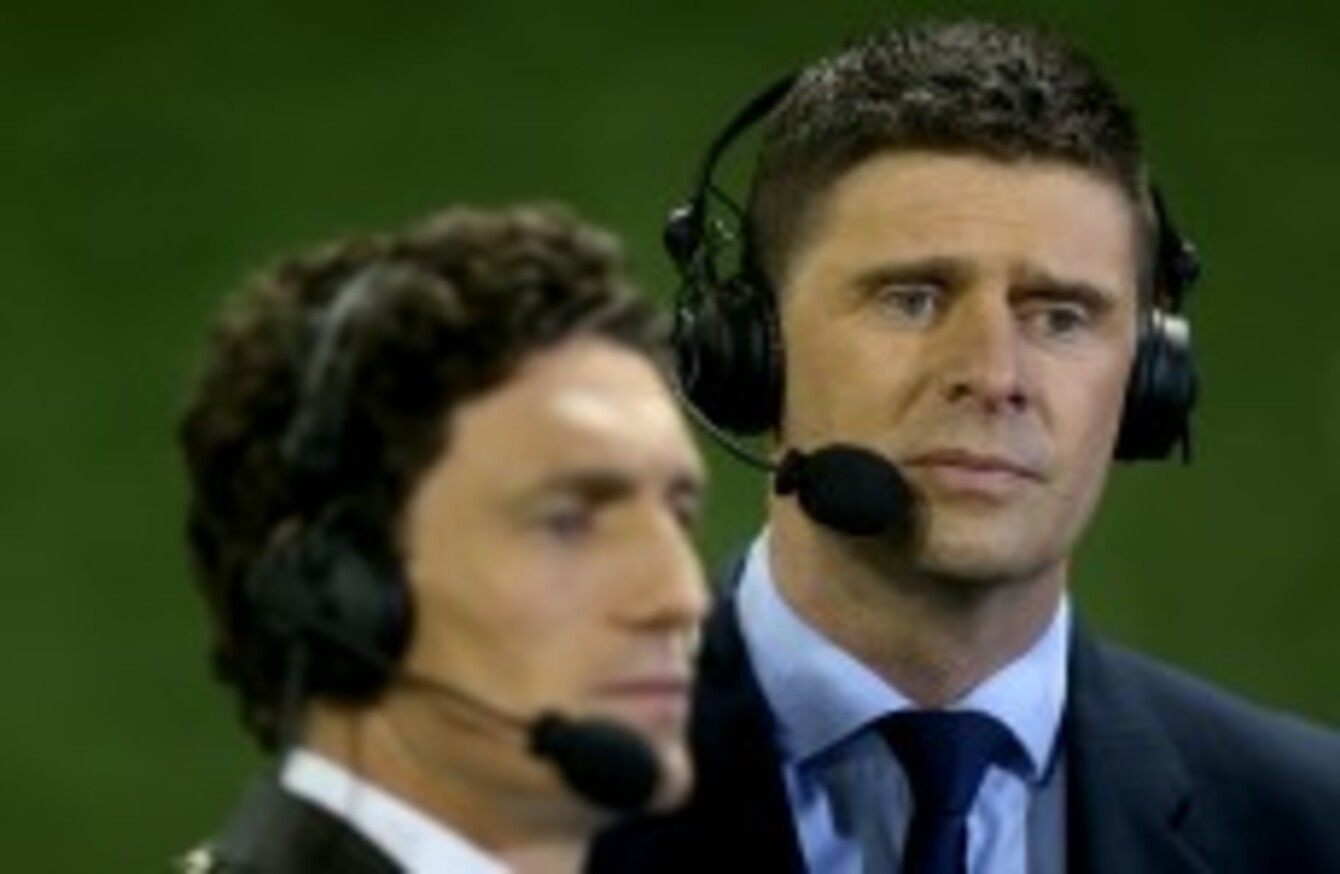 Niall Quinn: 'I think there was a lot of foolish stuff in the press there during the week'
Image: Donall Farmer/INPHO
Niall Quinn: 'I think there was a lot of foolish stuff in the press there during the week'
Image: Donall Farmer/INPHO
NIALL QUINN HAS ruled out a TV role with Sky Sports this summer for their live GAA championship coverage.
The broadcaster enter the GAA TV rights market for the first time with the clash of Kilkenny and Offaly in the Leinster hurling championship on June 7th.
Quinn was last week linked to a role as presenter of Sky's GAA coverage but he has dismissed that speculation as 'foolish talk'.
When asked yesterday on Newstalk's Off The Ball by reporter Nathan Murphy what his plans for the summer were, Quinn was adamant that his GAA involvement will be solely in a supporter capacity.
"I'm going to watch GAA games. I think there was a lot of foolish stuff in the press there during the week. I won't be working or anything like that on GAA games.
"I'm looking forward to going watching the Dubs again this year and Tipperary showed a bit of heart last week against Kilkenny. So I'm looking forward to getting to as many games as I can.
"I'm not going to the World Cup. I'm happy to just have a couple of months at home, as Martin Tyler said famously here in the stadium, 'just drink the summer in'."
The former Republic of Ireland striker has a strong GAA background having played for Dublin in the 1983 All-Ireland minor hurling final before he joined Arsenal to being his soccer career in England. His father Billy played senior hurling for Tipperary.