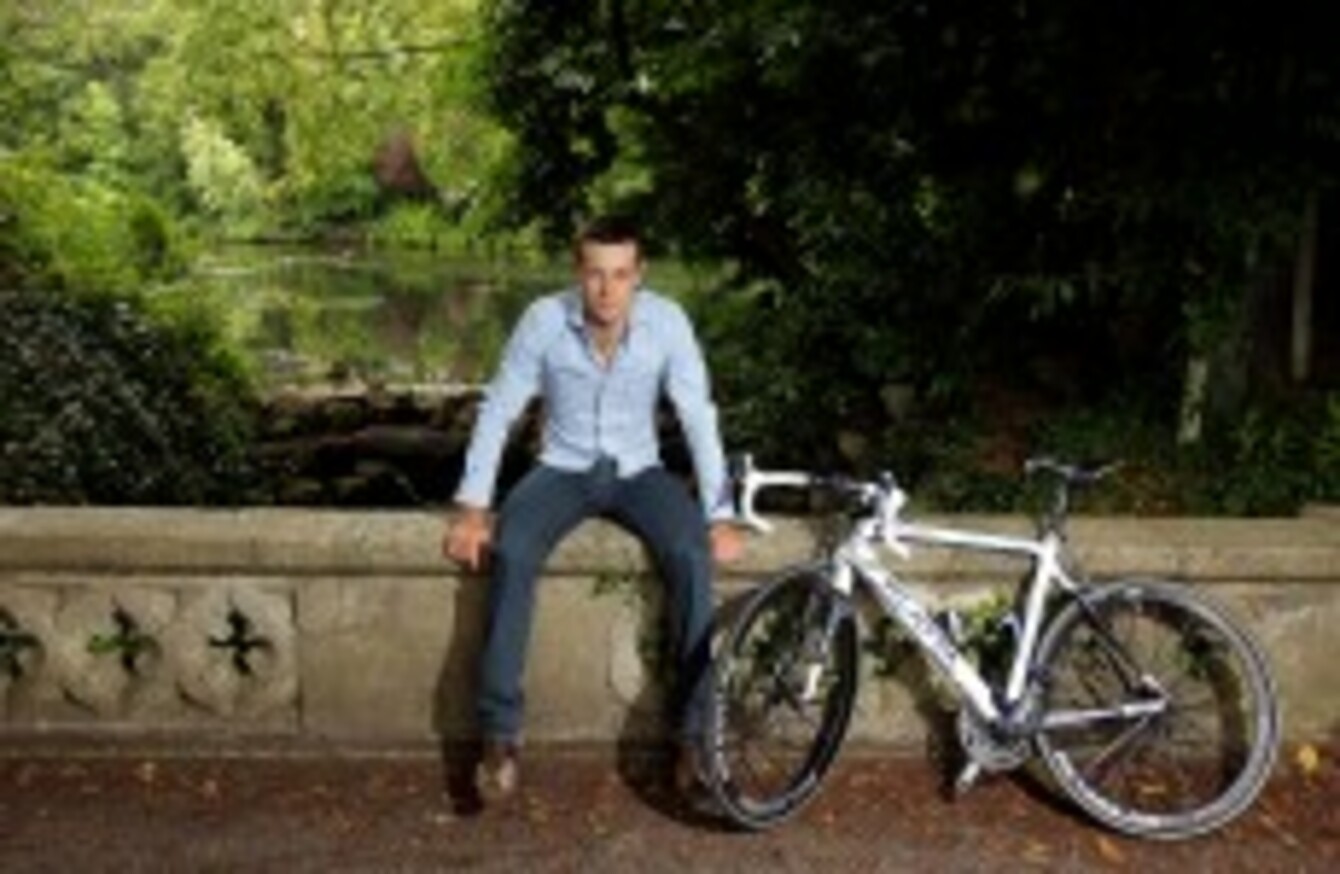 Nicolas Roche: will ride for Contador next year in the Tour.
Image: INPHO/Lorraine O'Sullivan
Nicolas Roche: will ride for Contador next year in the Tour.
Image: INPHO/Lorraine O'Sullivan
IRISH CYCLIST Nicolas Roche has defended his decision to join the Danish registered Saxo Bank-Tinkoff Bank team next season.
The outfit is led on the road by disgraced Spanish rider Alberto Contador who is currently serving a doping ban while the team manager and owner is Bjarne Riis, who has admitted cheating his way to the Tour de France title the 90s.
The Irish rider had been with Ag2r La Mondiale since 2009. He'll line out with his current team for the upcoming three-week long Vuelta a Espana and though his new deal does not kick in until 1 January, he'll essentially make the switch then.
"It's obvious, it's always a detail that you look at," Roche told Eoin McDevitt on Off The Ball when asked about the team principals' respective records.
"When I signed the contract, Riis made me sign anti-doping rules and loads of different points just to make sure it doesn't happen again. Obviously the Contador story is there but I don't want to get into the politics and things like that. I think we've analysed different aspects of the team; that obviously was one of the aspects. But that's one of the aspects that unfortunately comes over — if you look over the last 10 or 15 years — [for] most of the teams. I don't think there's any team that has been spared by that issue at any stage.
"There's stories in every team directly sat the moment," he continued. "That's what I'm saying. I'm not a bold guy because I'm going to a team where the leader has  been banned. I hope he's coming back and has clean ambitions of winning the Tour and Riis admitted and many other people have admitted as well.
"If Riis has taken drugs in the 90′s, does it mean I have to take drugs today? No, I don't think so."
Roche — son of 1987 tour winner, Stephen — will now be expected to support former TDF champion Contador, but insists he needed the change.
"I've had eight years in very similar teams, I think now it was time to move on and to see different things. I've spent the last eight years in French teams and I wanted to go to an English speaking team to do something different.
"There will be Alberto Contador and others — there's rumours of other big names going there — so it's going to be a very high quality team and obviouslyI'm going to have to work harder again to make my spot there. You know I'm putting away my major personal ambitions on the tour and will focus on other races during the year where I should be able to have my chance and obviously if i  have to ride for Contador during the Tour I will do it and hopefully help him win it."
What do you think?
Listen to the full interview here>