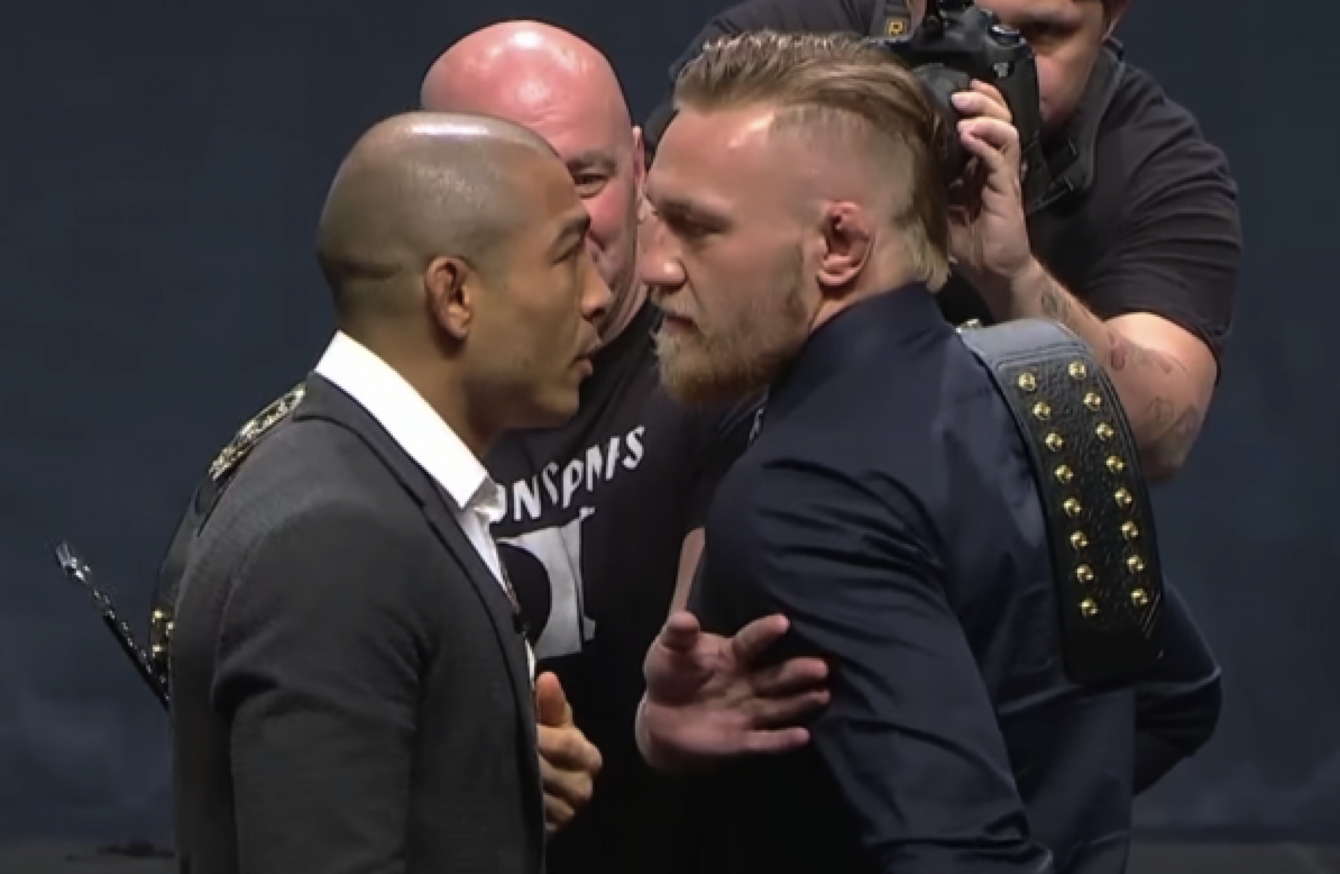 Jose Aldo and Conor McGregor.
Jose Aldo and Conor McGregor.
NORMAN PARKE EXPECTS Conor McGregor to end Jose Aldo's time as a UFC champion when the pair collide in Las Vegas next weekend.
Aldo, the reigning UFC featherweight champion, will face the interim title-holder in the main event at UFC 194 at the MGM Grand Garden Arena a week from tomorrow.
According to Parke, McGregor will be able to negate one of Aldo's primary weapons — his ferocious leg-kicks — while using his powerful left hand to guide him to victory against the 29-year-old Brazilian.
"Conor is a really bad match-up for Aldo," Parke told The42. "Everyone talks about Aldo's leg-kicks but I think he's going to have to kick Conor a lot of times to knock him down, and I don't see Conor allowing that to happen.
"Conor's left hand is like a missile. The power in the left hand is just too dangerous for those boys in the featherweight division. It's too much. They can't handle the power at that weight.
"In all honesty, the way he throws it, it sometimes looks like he's throwing a sloppy punch. But his timing and the power is incredible. That's something Aldo has to be worried about. Conor packs a massive punch and he knows how and when to use it. He's a very smart fighter."
In six of his nine WEC/UFC title defences, Aldo has gone the distance. However, Parke doesn't believe his clash with McGregor will even see the championship rounds.
The Antrim lightweight said: "I think the left hand will be the key to the win for Conor and I don't see it going the distance either. I reckon he'll win it inside three rounds."