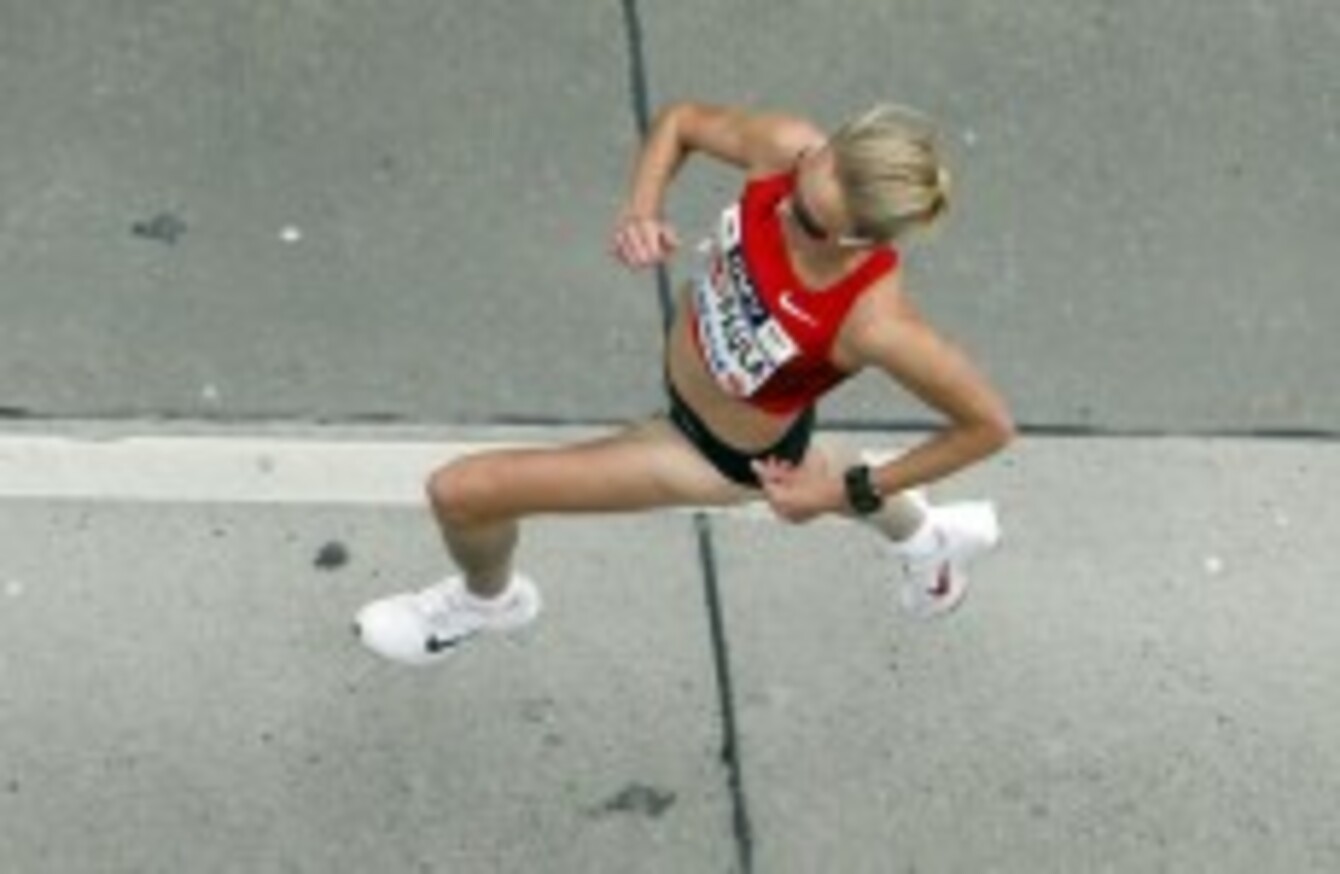 Image: Ronald Zak/AP/Press Association Images
Image: Ronald Zak/AP/Press Association Images
BRITISH VETERAN PAULA RADCLIFFE admitted on Sunday that her participation in the Olympics marathon "was not looking good" as she struggles to overcome a foot injury.
The 38-year-old had had been reported as about to pull out of the Games, but she insisted that she will test the injury one more time before making a decision.
"Hurt by dailymail & whoever thinks [they] know my situation, before even do final test run. Not looking good but my heartbreaking news to break!", she wrote on Twitter.
Radcliffe has been struggling for fitness since the foot injury flared up three weeks ago and, according to a source close to the athlete cited in the Mail on Sunday, was set to concede defeat in her bid to line up on August 5.
"The time to make a decision has arrived and there's only one decision to make," said the source. "Paula is not fit to run at the moment. There will be an announcement in the next day or two."
Team GB head of communications Darryl Seibel said late Saturday he could not confirm the report.
"We have not received any confirmation from UK Athletics and they are still at their holding camp in Portugal," he told AFP.
UK Athletics were not available for comment.
Radcliffe has run some of the fastest marathons in history, but has suffered wretched luck with injuries and illness in her career.
At the 2004 Athens Olympics, she was forced to stop mid-race and dissolved into tears.
She was hampered by injury again four years ago in Beijing when she trailed home in the marathon in 23rd place after a stress fracture had disrupted her training.
(c) AFP, 2012