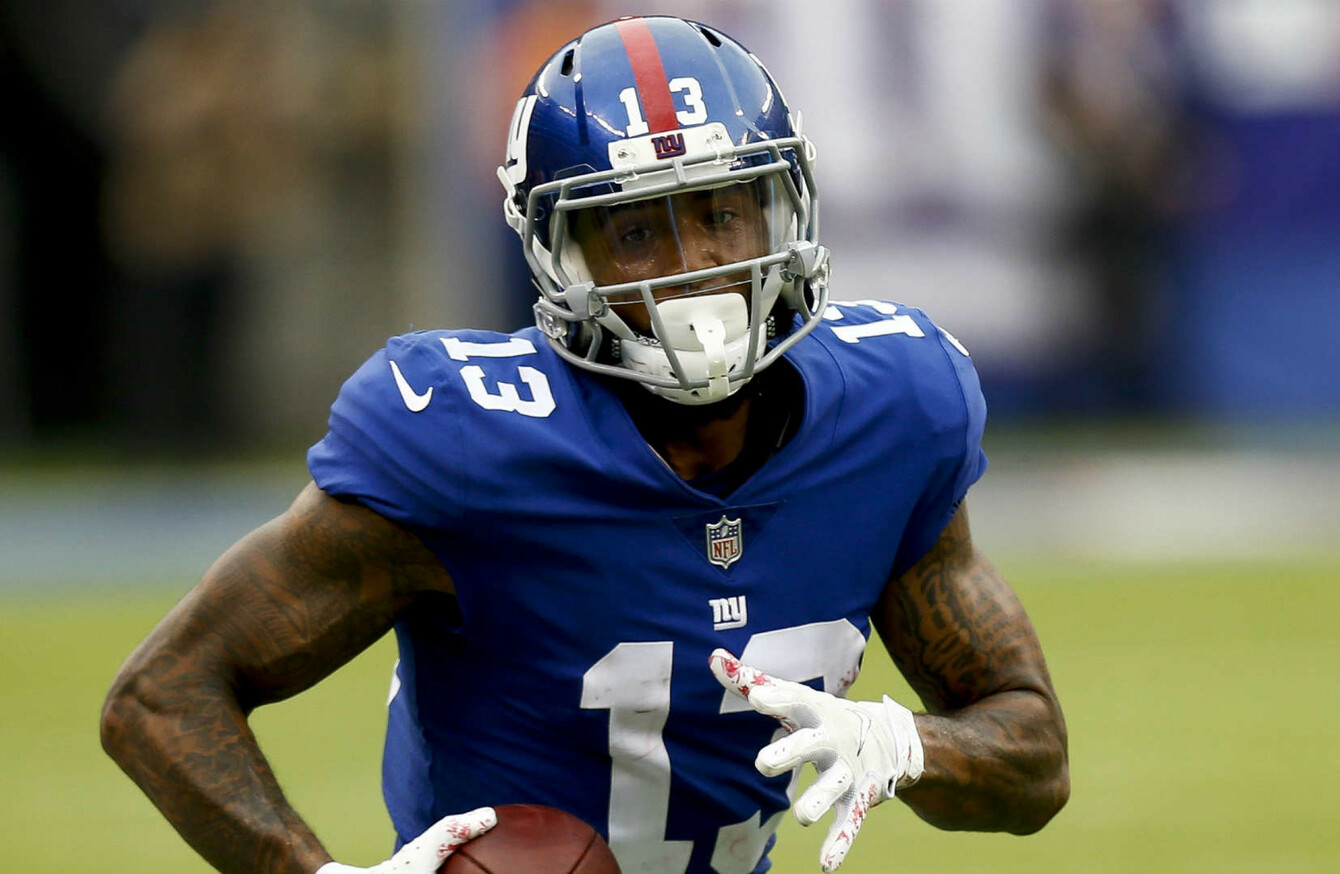 Giants star Odell Beckham Jr
Giants star Odell Beckham Jr
THE NEW YORK Giants are planning to begin negotiations with star receiver Odell Beckham Jr "pretty soon", according to president John Mara.
Beckham is entering the final year of his rookie contract and offseason speculation has centred around the Giants' capabililty to agree a long-term deal with the 25-year-old.
Mara is keeping cool, though, and anticipates that the two parties will begin talks in the near future.
"I anticipate we will be speaking with his agents sooner rather than later," Mara said on Thursday.
"I'm not going to give you the exact timetable on that. I think those will start pretty soon, and hopefully we'll be able to come to an agreement."
Beckham missed the majority of the 2017 NFL season with a fractured ankle, but the Giants have been assessing his progress and Mara believes he is set for a big year.
"I think this was the timing we always had in mind," Mara said. "I think Odell, personally, is moving in the right direction. I think he's come in here with a good attitude.
"He showed up [on Wednesday] with a smile on his face and worked hard and I think he's ready to go. I think he's ready to have a great season. We're ready for him to have a great season.
"We certainly wanted to see what he could do on the field and wanted him to pass his physical. We feel very good about where he is.
"We obviously want him to be a Giant for a long time. We hope to be able to come to some agreement."
- Omni