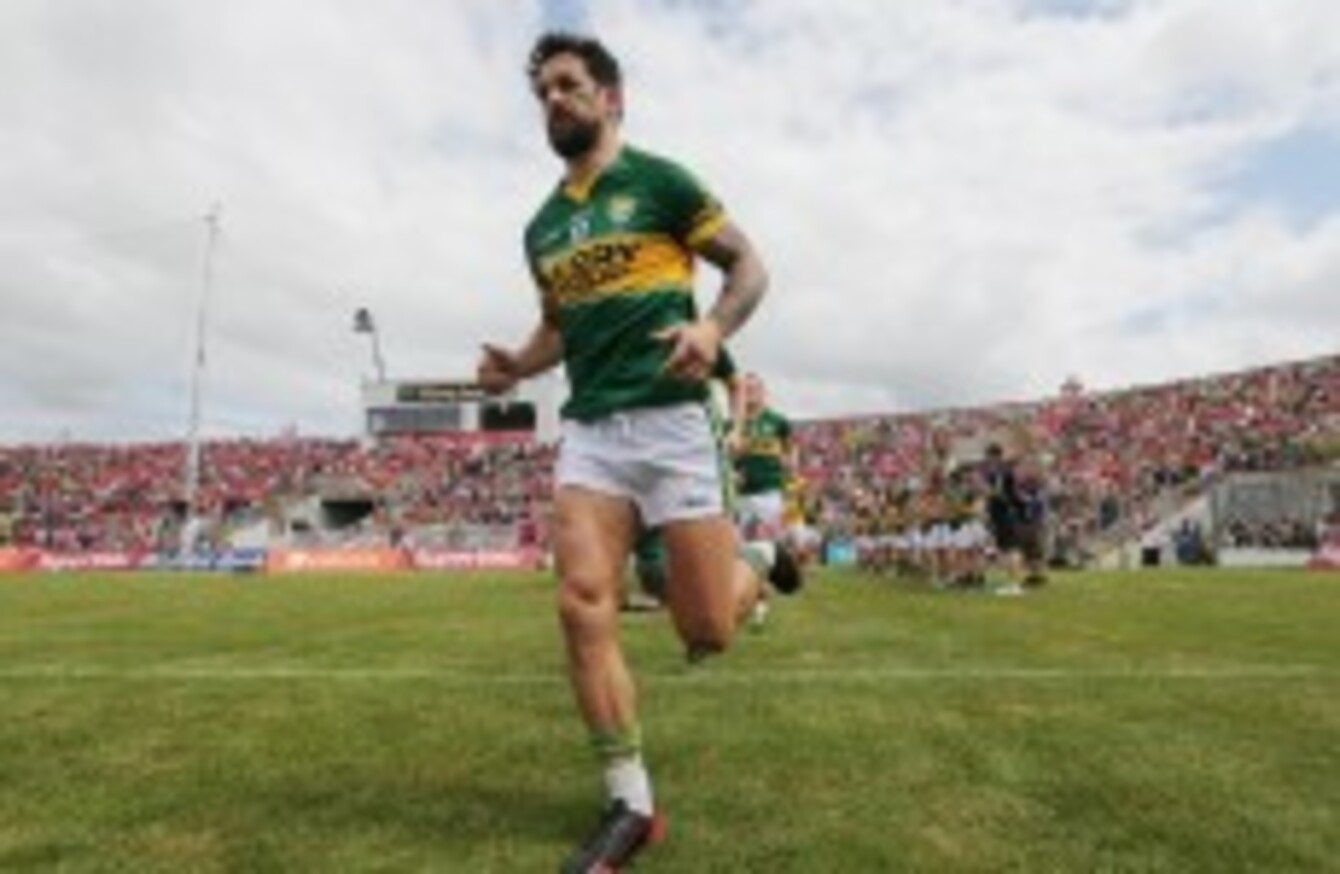 Former Kerry forward Paul Galvin.
Image: INPHO/Lorraine O'Sullivan
Former Kerry forward Paul Galvin.
Image: INPHO/Lorraine O'Sullivan
PAUL GALVIN HAS forged a career through his social media profile and he has urged other GAA players to start following suit.
Galvin started his website thisispaulgalvin.com in late 2012 and with just shy of 70,000 Twitter followers, the ex-Kerry footballer has managed to pursue a full-time career.
Now he reckons it's time for other GAA players to consider doing the same.
"Core business is all online for me now. I have leveraged all my social media through my website. I did a deal in London last week. I'm going to New York to do some business in two weeks with a company over time.
"I'm doing things probably that when my parents ask me at home 'how is work going?' but they don't really understand what I am doing. A lot of people are like that. It is kind of hard to explain. I advertise for Sam's Barbers here in Dublin, I advertise Layrite – who are a company in the States –True Barbers products are an online shop, so they all pay for my traffic.
"I think that is something that I think other GAA players should be doing as well because you could see social media becoming a course module in university or even second level. You have social media with economics, languages, sociology and psychology. There is a whole world there that I think could be tapped in to. I think it is something that GAA players should look into, especially the younger fellas.
"A couple of years ago, there was opportunities happening and I had a small presence online .It kept growing. I just took a punt really. I make a decent living. It's not like I'm making (loads) but it's better than what I earned teaching. There's more to be done there."