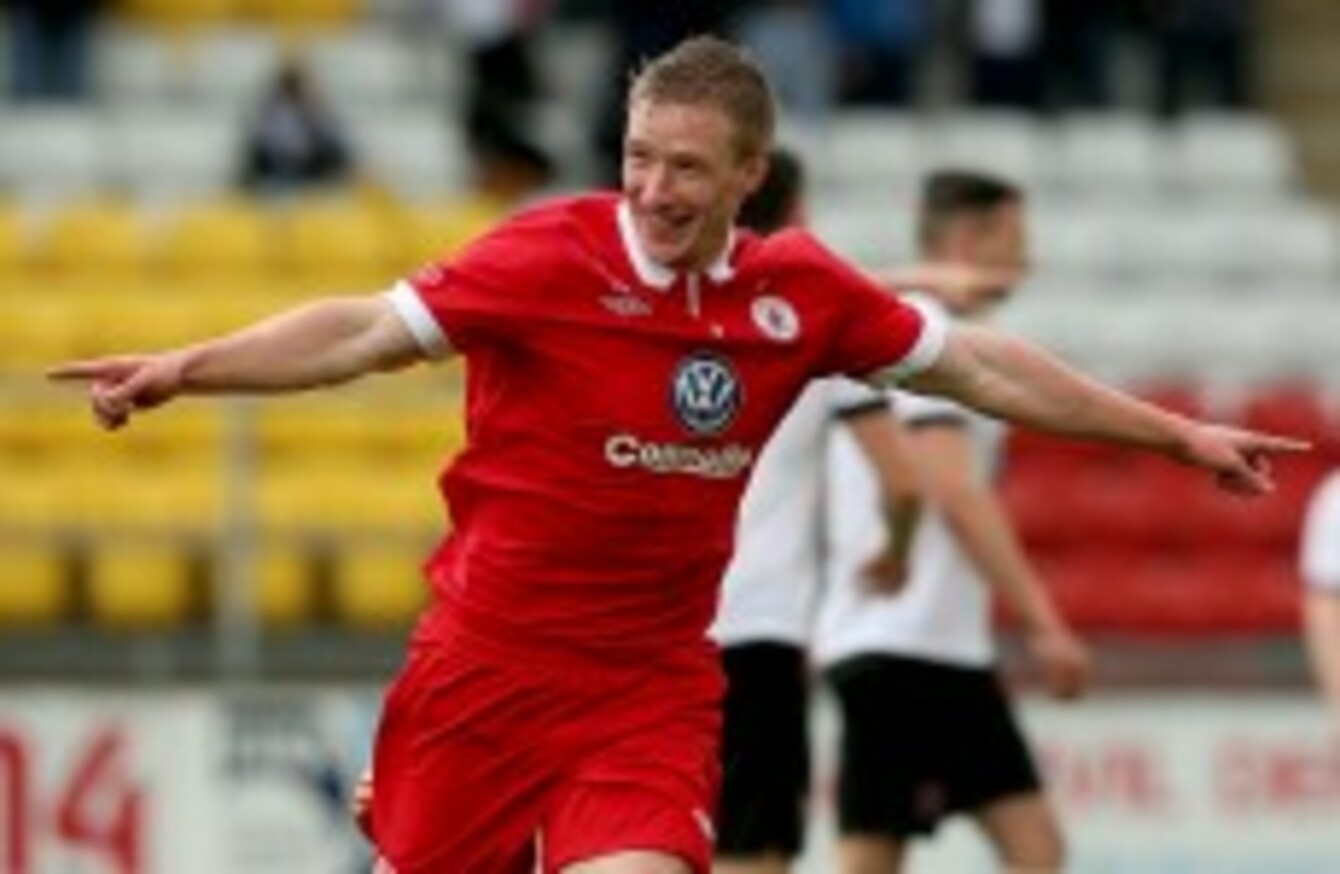 O'Conor after scoring the winner.
Image: Donall Farmer/INPHO
O'Conor after scoring the winner.
Image: Donall Farmer/INPHO
PAUL O'CONOR WAS relieved to put bed the disappointment of finishing second best in three cup finals last season when he scored the winner in Saturday's Setanta Sports Cup final.
The Sligo Rovers midfielder, who was on the losing side in the FAI Cup final, the EA Sports Cup final and the Setanta Sports Cup final in 2013, pounced on 15 minutes to find the back of the net after directing Aaron Greene's cross goalward as the Bit O'Red won the competition for the first time by beating Dundalk 1-0.
Speaking about exercising the hex, the 26-year-old match-winner said: "It came up in questions before, it always was going to come up. I knew it would, it's just the way it is. I can't complain.
"When the game starts you don't think about it but when it finished, there was a sense of relief after last year. Now I hope there are more Cup finals in me. This is only one trophy and hopefully there is more to come.
"I'm delighted it worked out for me this time. It's just more important to be winning trophies rather than good performances. It's a great feeling.
"The main thing in the dressing room, the manager was in our ears saying we could be a part of history, the first Sligo Rovers team to win this competition.
"That was a huge thing – creating history – when people look back, you want to be part of that team."
The teams contested the final on a rain-soaked pitch at Tallaght Stadium and former UCD man O'Conor admitted the surface was difficult to deal with during the latter stages of the game.
"The first half, the pitch was fine despite the rain and we came out for the second half and it was sunny! So I thought it would be okay," he added.
"But the last ten minutes wasn't football. I can't imagine it was enjoyable to watch other than to laugh at.
It was impossible to play on. I don't think there was a single completed pass in the final five minutes.
"You do think about it. It was so bad and you do have this fear that the referee would have no choice. The last thing we wanted was it cancelled."