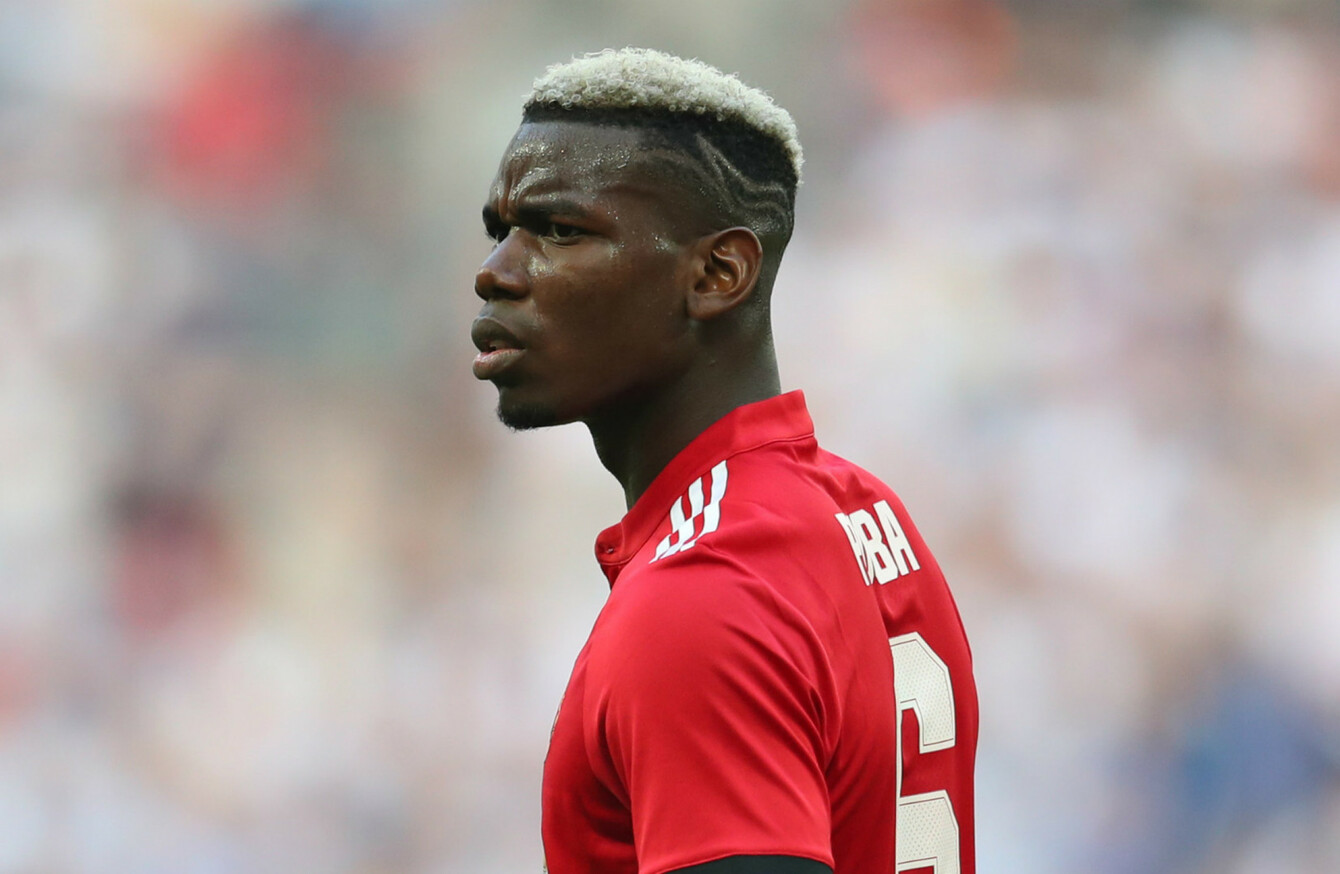 MANCHESTER UNITED MIDFIELDER Paul Pogba believes his performances are unfairly criticised, claiming that his form is judged on 'assists and goals' rather than his overall game.
The France international has been heavily criticised since his £89 million transfer to United in 2016, with many pundits believing he had failed to live up to his then-world record price tag.
It took Pogba time to settle back into life in the Premier League, but he scored in the Europa League final to help the Red Devils win their first European title under Jose Mourinho.
He finished the season with five goals and four assists in the league, and has six goals and 11 assists in all competitions this season, but feels his performances should come down to more than just raw statistics.
Pogba thinks that he is being judged harshly for the games where he does not provide an assist or goal, claiming that other players seem to get away more lightly from pundits when they do not contribute in front of goal.
"It's quite funny because we don't judge me on the midfield part," he told Sky Sports. "We judge me on assists and goals and that's the truth.
I can make an outstanding game, but if I don't score or make an assist they will say, 'that is normal', or whatever. But if someone else does it, it is different. They will maybe be man of the match.
"I think I'm judged differently, but it's good. It makes me improve as well, it is a challenge for me and I take it in a good way.
"I don't take it in a bad way. I'll try to score and make assists and that's it. I still want to do my job in midfield.
"If I can help the team in attack and defence and make a difference I will do it. If I can score and assist it is even better."
In early April, Pogba netted twice against Manchester City to delay their title celebrations, coming just after former United defender Gary Neville had criticised him for paying more attention to his hair than his performances.
The two-goal showing impressed Rio Ferdinand, who said that Pogba's hairstyle and off-field antics are part of what makes him special.
"Flashy hair and being seen to enjoy every bit of life is just the way Paul Pogba is and that's his choice, so it must be respected," Ferdinand wrote.
"All he has to do is make sure he keeps producing performances and goals like we saw against City – that will be the conversation with him rather than the other stuff."