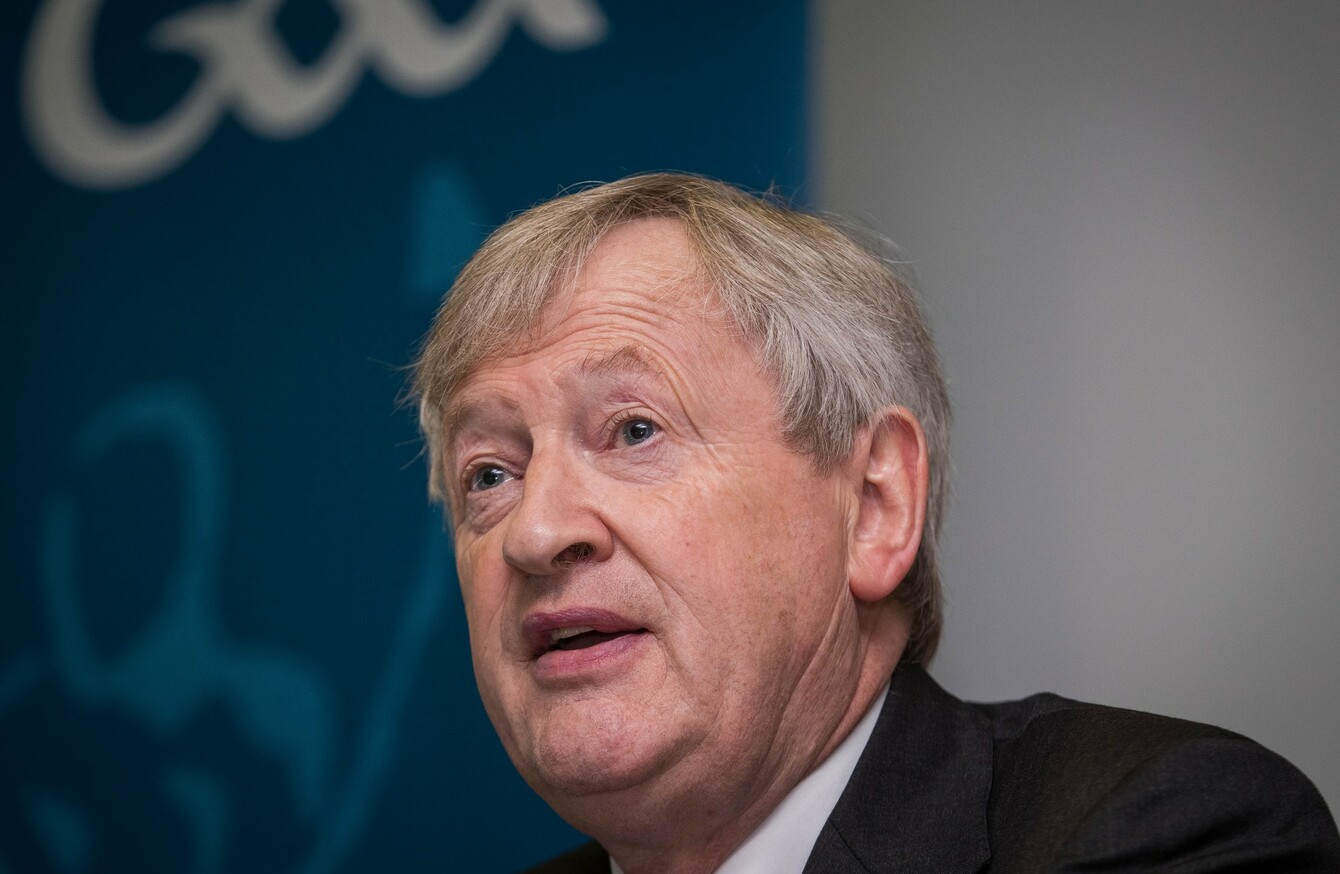 GAA Director-General Pauric Duffy
Image: Ryan Byrne/INPHO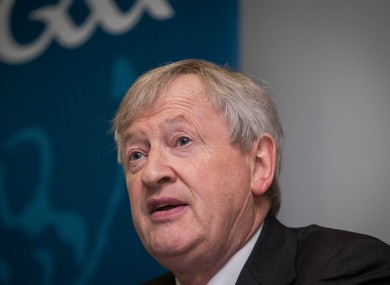 GAA Director-General Pauric Duffy
Image: Ryan Byrne/INPHO
GAA DIRECTOR-GENERAL Pauric Duffy insists that their new football championship proposals are not 'radical' but are 'modest' and 'sensible'.
The plan was unveiled at Croke Park yesterday with the introduction of a quarter-final round-robin series, the most eye-catching devleopment.
Duffy addressed several topics when speaking after the unveiling of the document.
1. New format
"This is a modest enough proposal. There is no magic-bullet, no easy solution to this.
"We are not making any great claims that this is absolutely radical, it is a modest and, we think, sensible proposal.
"This is not meant to be the answer to all our problems in the championship."
2. The need to condense the inter-county season
"You don't need to drag the provincial championships out, to drag the games out, and the big point, and this is a huge point for me, if you're a club player, you won't see your inter-county colleagues as long as the county team is involved.
!You just won't see them. Clubs get no value out of their inter-county players, they might play the odd league game in some counties but a lot of them don't play much.
"The time when clubs want their players back is when the county is over and those players can give their full attention to the clubs.
"The earlier the inter-county season finishes, the better it will be for the clubs. That's a huge thing in this. We have to condense the season and even if it's only by three or four weeks."
3. How does this help the weaker counties?
"We had a proposal last year (setting up a two-tier championship) which was aimed at the counties in Division 4, they didn't want it. That's absolutely fine.
"We accepted that before Congress. They wanted to be in the qualifiers. People will ask what this does for counties in Division 3 and Division 4.
"The first point I will make is that three Division 3 teams were in the last 12 this year. Two were in the quarter-finals and one is in the semi-final.
"As far as those counties in this division are concerned, we are always open to proposals. But you have to accept the reality that in any competition there comes a point where the better teams will come through.
"This simply reduces 32 down to eight and then those best eight play together, which we believe is what people want to see.
"If there are counties who feel they can't aspire to that then they need to come forward with their proposal. We are open to that. We are listening all the time and we want to hear what they have to say."
4. Playing the All-Ireland semi-finals in one weekend
"I also feel an important part of the proposals is playing the All-Ireland semi-finals over one weekend.
"Great from a fixtures point of view, the excitement will be fantastic, two semi-finals here over one weekend, on the Saturday and Sunday, a brilliant weekend for the GAA in August.
"And I think that of itself is worthy of consideration."
5. Playing games in provincial venues
"The eight extra games – none of them are in Croke Park – if this was supposed to be a revenue-generator for the GAA – all of the games would be in Croke Park.
"The only games in Croke Park is the first four, the other eight are in provincial venues and that is hugely important.
"You talk about Dublin not leaving Croke Park and all of that, every team would have to play outside Croke Park here, Dublin going to Donegal to play a championship game or Clare going to Castlebar or Tipperary going to Galway.
"There would be fantastic excitement in those games and if it came down to the final day, and there are semi-final places at stake, and all of the games start at the same time, that would create tremendous excitement.
"And all of these games would all be in the provinces, there is no point in developing stadia all around the country and not using them, that is what we decided to do here.
6. Ending the All-Ireland qualifier 'A' and 'B' format
"(The) qualifiers is as is at the moment, the only change is that we do away with the A and B sections, which is lop-sided, and we are saying that Division 3 and 4 teams have home advantage.
"The eight round one winners play eight provincial semi-finalists, but that is as is. We are suggesting that A and B go, because a lot of the excitement of the championship was lost when we brought that in.
"An open draw with eight is far more interesting, I think that A and B has killed the excitement of the draw somewhat."
7. Speaking to the GPA about the new plans
"As you know we just recently announced an agreement with the GPA and part of that is we discuss matters of policy that affect players, and so on.
"This was ready long before, this has been worked on for the last three months. So I did meet with Dessie Farrell and I made him aware of what the proposal was last weekend out of courtesy.
"It's a matter for the GPA for them to express their own view. I have no idea (what it is), that's up to them. But out of courtesy, and he appreciated and absolutely accepted that this was done, this was worked on before the deal was announced."
The42 is on Snapchat! Tap the button below on your phone to add!