BALLYGUNNER HAVE BEEN Munster champions before and Pauric Mahony remembers it well.
He was only nine-years-old when his club defeated Cork champions Blackrock to win their first provincial title at Páirc Uí Chaoimh in 2001.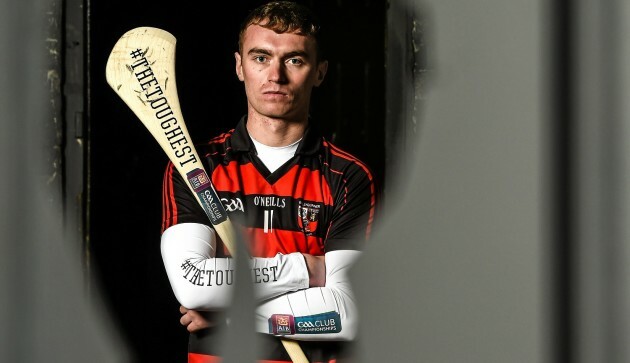 Stephen McCarthy / SPORTSFILE Ballygunner and Waterford forward Pauric Mahony. Stephen McCarthy / SPORTSFILE / SPORTSFILE
Fourteen years later, Ballygunner are still waiting for their second. Mahony began this championship campaign as one of their key men, but he'll have to contend with watching from the sidelines again on Sunday when they face Na Piarsaigh of Limerick in the AIB Munster Club SHC final at Semple Stadium, Thurles (2pm).
In the second-half of Ballygunner's championship opener against Ballyduff Upper back in May — less than a week after he was Waterford's star forward in their Allianz Hurling League final defeat of Cork — Mahony suffered a shin-break.
It's been a long road back for the 23-year-old and there's still plenty of work to be done before he can declare himself fully fit. Following surgery, Mahony spent three months on crutches and he was cleared to start jogging again last week.
"Every third day I'd be doing runs in the field," he says. "It takes a couple of days to recover then after the run. Then maybe two days on, a day off in the gym doing leg exercises – cycling, swimming, that kind of stuff.
"It's tough going but I think the worst of it is well gone at this stage, so I'm starting to see the light at the end of the tunnel."
Over the course of 2015, Mahony has grown accustomed to being on the outside looking in, as his team-mates go about their business. But that doesn't make the challenge any easier. Ballygunner's season is still progressing and Waterford went all the way to an All-Ireland semi-final.
Mahony has remained attached to both panels and he opted to begin a Masters degree in Management at WIT after sustaining the injury. He's been on the golf course too, but even though he's not hurling, there's been enough to keep Mahony occupied.
"It's tough. Very tough, actually. When it's your club, it's different with inter-county because you are only ever really one or two games away from a Munster final. But at club level it is a long road to get to a Munster final.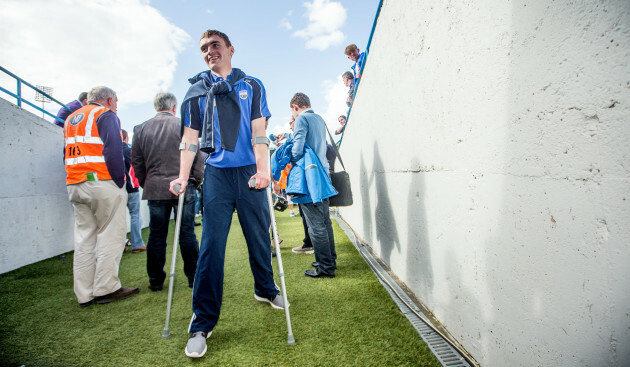 James Crombie / INPHO Pauric Mahony at Semple Stadium after Waterford's Munster semi-final win over Cork in June. James Crombie / INPHO / INPHO
"You're growing up with these lads all of your life and they are going out on the field on Sunday but you can't help, I suppose. That's very tough but I suppose at this stage I have been out for a couple of months and missed a lot of hard games so I suppose I'm probably used to it at this stage.
"The first couple of weeks and months actually went fairly fast because I was still kind of a part of everything. I was still going to all the training sessions and I enjoyed it at the start; it kind of kept me going. I used to go to Ballygunner training — they could be training on a Wednesday and a Friday. Waterford might be training Tuesday and Thursday, so nearly every night I was in the field.
"But eventually you do start getting a bit browned off by that because you want to be out in the field yourself. So it probably got tougher after the first couple of months. I suppose I'm lucky enough that I've a busy enough schedule.
"I played a few games of golf over the last couple of months, driving around the course in the caddy car – I wasn't walking it.
"I suppose when you are so occupied with the club and the county and going to all the underage games as well – because I have brothers and all that playing underage – you are kind of kept going with the hurling."
Hurling with Ballygunner is very much a family affair for the Mahony clan, but Pauric's older brother Philip will also sit out Sunday's final due to suspension after he was sent off in their semi-final victory against Glen Rovers. For both of them, watching Ballygunner play in a Munster final from the sidelines will be an unusual experience.
"Yeah, it will be," says Pauric Mahony. "I suppose Philip more so than myself over the last five or six years has been keeping the team together at times. Certainly this year, we wouldn't have won the championship without him. He was the real leader of the team and got us over the line in most cases.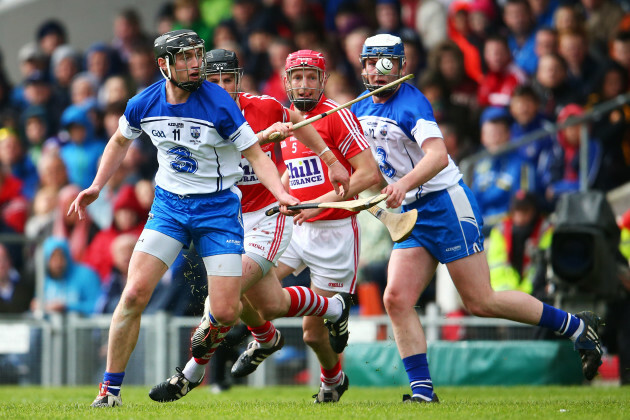 Cathal Noonan / INPHO Pauric Mahony is pursued by Cork's Shane O'Neill and Lorcán McLoughlin during the 2015 NHL final. Cathal Noonan / INPHO / INPHO
"So it is going to be a huge task on Sunday without him, but the most impressive thing about our semi-final win was that when he was gone off, other fellas stood up and took on that leadership role. It is going to have to be the same on Sunday because Na Piarsaigh are a serious outfit."
When Ballygunner won their only Munster title to date, the Mahonys' father — Mick — was in the team. He was at half-forward during the aforementioned defeat of Blackrock in 2001.
"It's probably one of the first memories I have as a supporter, I suppose; that Munster final and then obviously 2002 with Waterford winning the Munster final," Pauric Mahony says. "My father was playing on that [Ballygunner] team in 2001. I had three uncles starting as well so it was a big one for the family too.
"I just remember Paul Flynn getting a great goal too the same day and I think we won 2-12 to 0-8 or something against Blackrock. I remember a good bit of it."
That historic first provincial title was a landmark achievement for Ballygunner, but there's still a sense of under-achievement when it comes to representing Waterford in Munster. They played in five finals between 1996 and 2009, losing four. It's new territory for the vast majority of the current side and they're keen to conquer.
Mahony: "I suppose there's something hanging over the present team that we have to win one to prove ourselves to be as good as that team that won it back in 2001. Most of the lads have four county medals from this group of players and if you look at the average age of the team, it's very young still.
"We've only one player 30, one at 27 and then the rest are 26 or younger, so we've a very young team and there's been a lot of success there for that, but we know that it's time to step up now and aim for the bigger prizes."
As for his own return to action, it's still too early to set a date. However, if Mahony is to play a significant role for Waterford in next year's championship, he knows that getting some National League games under his belt will be vital.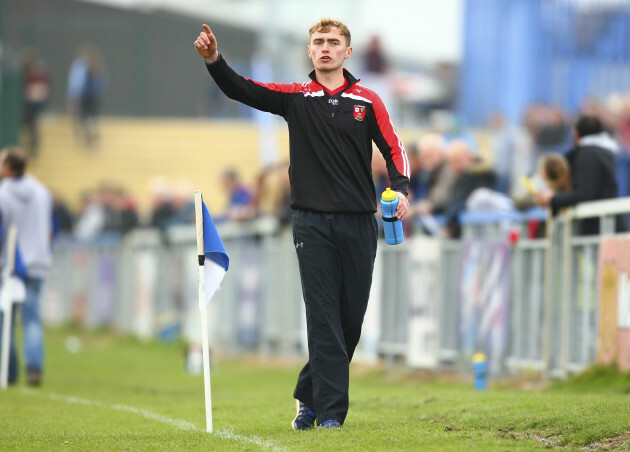 Ken Sutton / INPHO Pauric Mahony on the sidelines during Ballygunner's defeat of Tallow in last month's Waterford SHC final. Ken Sutton / INPHO / INPHO
"I am going to be off for so long injury-wise that if I want to have a role in the championship then I will need a lot of games in the league under my belt. I will have to be there for a bit of the league anyway.
"I am lucky enough that the physio, the nutritionist and the physcial trainer with Waterford are constantly working with me still. They haven't stopped, even with the Waterford season over. Any time I go out jogging the physio goes with me so I am getting the best of treatment.
"I'd be happy enough that I should be able to play a role in the league."
If Ballygunner can inflict a first AIB Munster Club SHC defeat on Na Piarsaigh this weekend, they'll be able to look forward to an All-Ireland semi-final against Cuala or Oulart-the-Ballagh on 6 February. It might come too soon for Mahony, but that won't stop him from aiming towards it nevertheless.
He said: "I don't have a timeframe yet for when I'm going to be back. But look, if we were to win on Sunday it would certainly be a big incentive over the next couple of months to train hard."