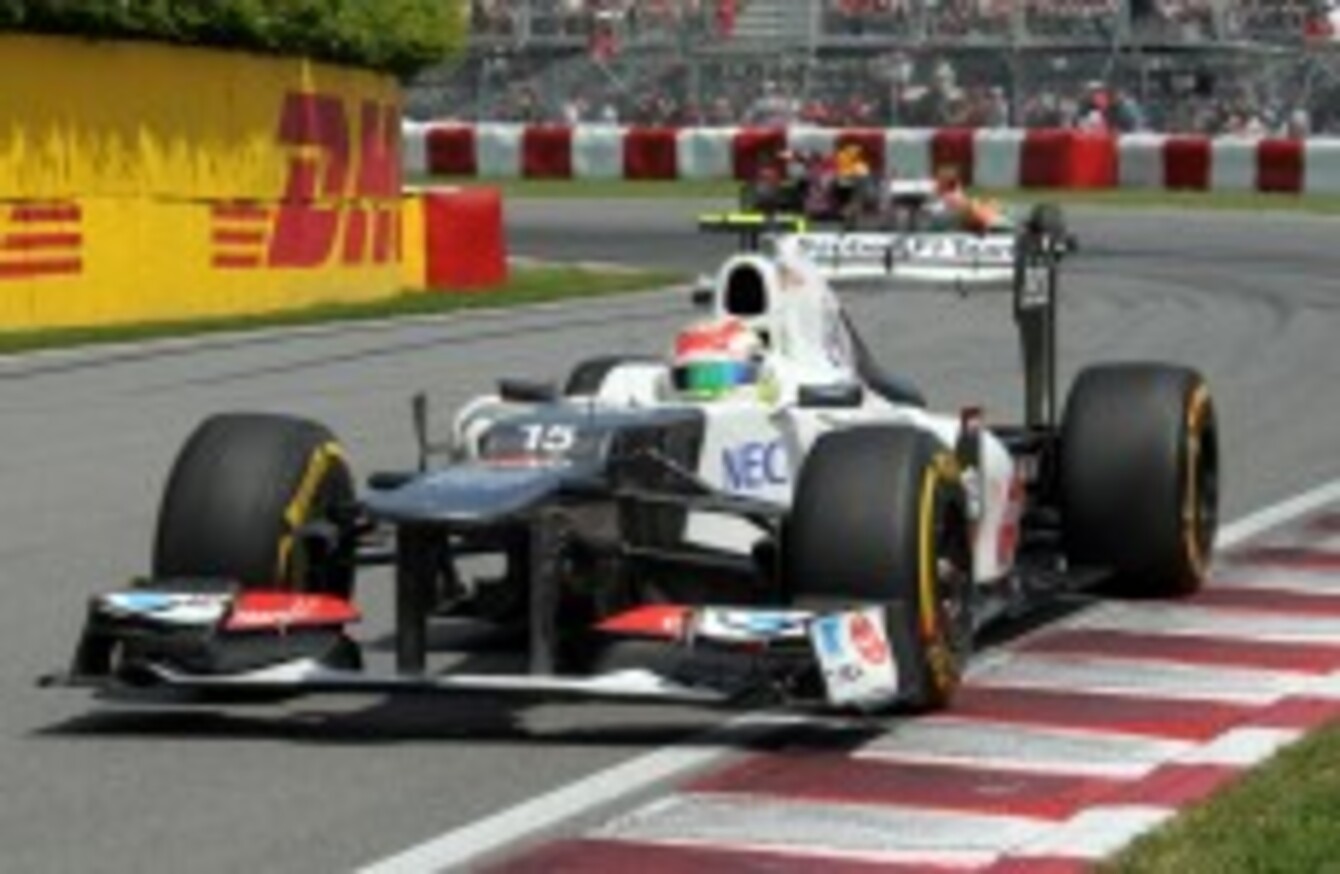 Image: Tom Boland/The Canadian Press/Press Association Images
Image: Tom Boland/The Canadian Press/Press Association Images
FERRARI F1 HAS admitted to advising Sauber principal Sergio Perez prior to his third-place finish at the Canadian Grand Prix.
The Mexican has long been linked with a move to the Italian giants, but yesterday's comments by Luca Baldisserri, director of the team's driving academy, underscore the extent to which the pair have already developed a collaborative relationship.
Baldisserri claims he spoke to Perez following the Monaco GP, where the 22-year-old finished 11th, to discuss his tendency towards g and unpredictable manoeuvring.
"After Monaco we had a discussion with Sergio," Baldisserri said. "We wanted to find out why recent results had not lived up to expectations after the Malaysian Grand Prix."

"Perez is undoubtedly talented, but he often lets himself down by being too aggressive which, especially in Formula One, does not deliver results."
Perez finished second in Malaysia, the first podium finish of his F1 career, before a run of four consecutive GPs without a top-10 finish.
The 22-year-old appeared to respond to Baldisserri's warning in Canada, guiding his Sauber to a convincing podium finish in Montreal on Sunday.
"The Montreal race was a great response," Baldisseri said. "It was a race in which Sergio not only ran at a great pace, but also managed his race very well, staying on track for 50 laps on the same set of tyres."
Mesut Ozil misses training but should be fit to face Denmark