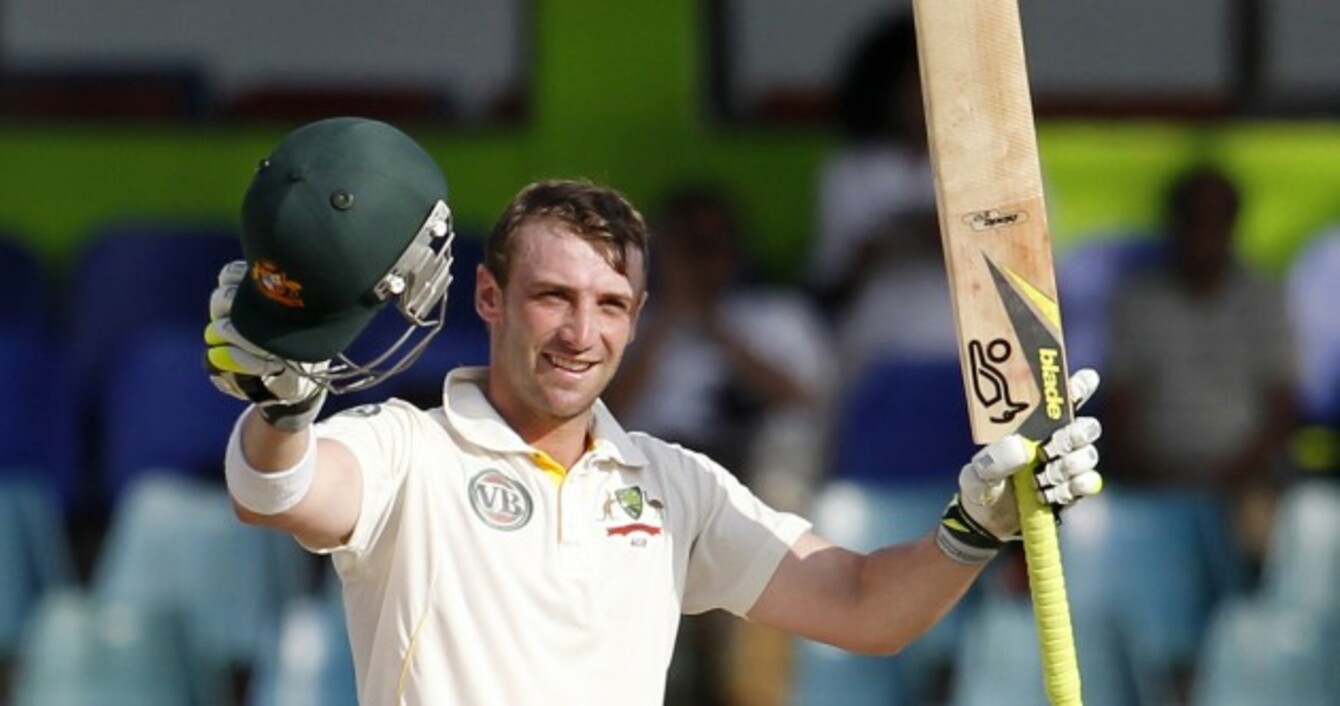 Image: AP
Image: AP
AUSTRALIAN CRICKETER PHIL Hughes has died overnight, two days after he sustained a serious head injury when he was struck by a ball during a domestic first-class match. He was 25.
Peter Brunker, Australian team doctor, confirmed the tragic news this morning, saying Hughes never regained consciousness following his injury on Tuesday.
Brukner said Hughes was not in pain before he died, and was surrounded by family and close friends.
"As a cricket community we mourn his loss and extend our deepest sympathies to Phillip's family and friends at this incredibly sad time," Brukner said.
Hughes' mother and sister were at the match when he was injured, and kept vigil at the hospital. Close friend and Australia captain Michael Clarke was among dozens of former and current team mates and stars of the game who visited the hospital to offer their support to the batsman and his family.
Prime Minister Tony Abbott described Hughes as a "young man living out his dream," adding "It's a very sad day for cricket and a heartbreaking day for his family."
"For a young life to be cut short playing our national game seems a shocking aberration," he said.
Messages of support poured in from all around the world after Hughes stumbled, leaned over and then collapsed after being hit behind the left ear when he mis-timed a shot to a short-pitch delivery while batting for South Australia against New South Wales in a Sheffield Shield match on Tuesday.
He underwent emergency surgery at nearby St Vincent's Hospital and remained in a critical condition in an induced coma.
Hughes played 26 test matches for Australia after making his debut 2009, but despite a sparkling start to his international career at the age of 19, he was not able to earn a regular spot in the starting lineup.
After making an assured 75 in his first test innings against South Africa at Johannesburg, he posted centuries in each innings of his second test, becoming the youngest player ever to do that in test cricket.
But he struggled on the subsequent tour of England and was in and out of the Australian team four more times. He was on the verge of another test recall, with an assured 63, when he was fatally struck.
He also played 25 limited-overs internationals for Australia and more than 114 first-class matches in a career starting in 2007.
- Additional reporting by Michelle Hennessy.