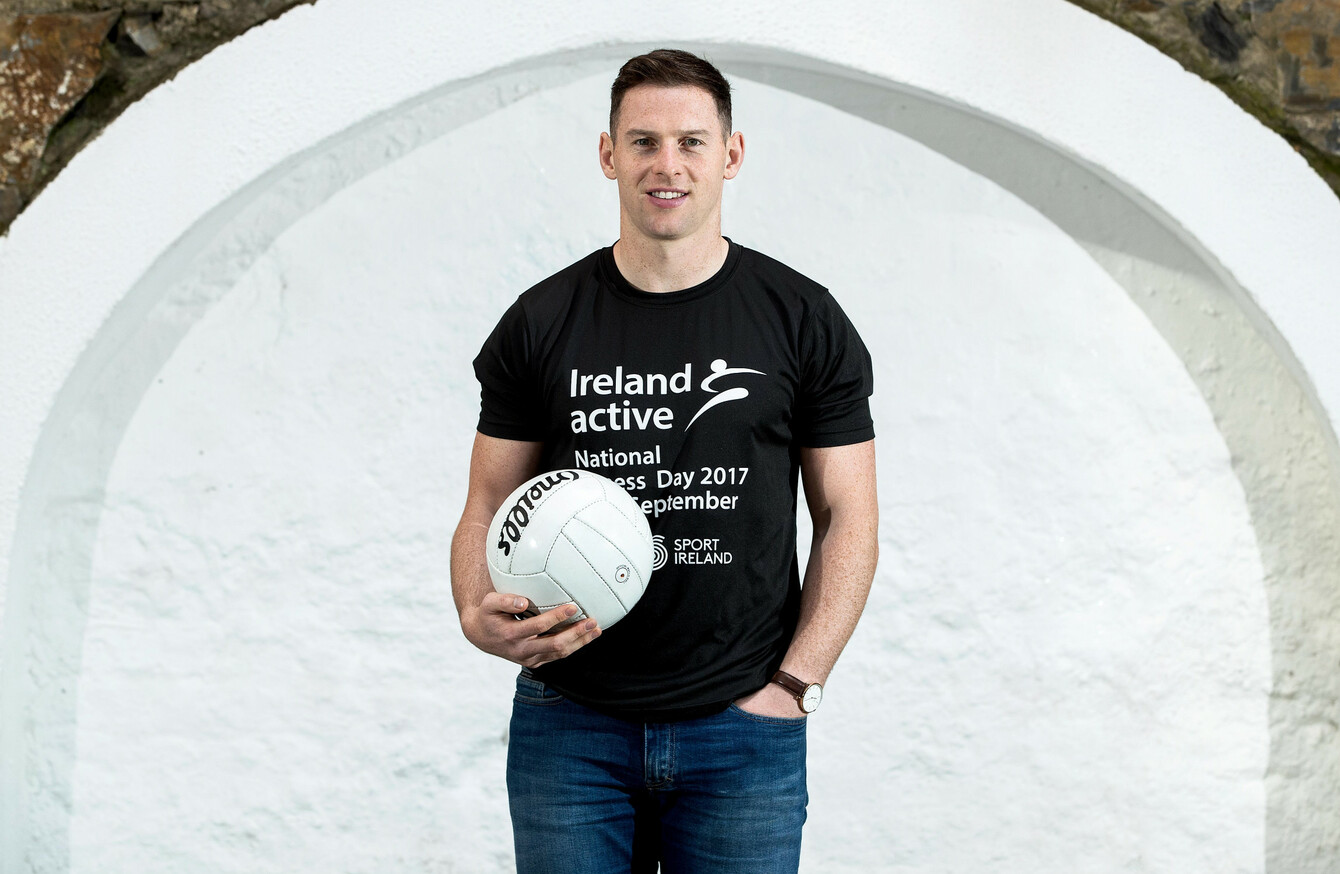 Image: Tommy Dickson/INPHO
Image: Tommy Dickson/INPHO
THERE'S NO IGNORING the sour commentary that has been circulating regarding the the Dublin footballers in the wake of their latest All-Ireland win.
From being called thugs and big-headed pricks, to criticism of certain individuals' lack of joy after the decider against Mayo, there's been no shortage of comments in the media and elsewhere over the last 10 days or so.
They don't bother Philly McMahon in the slightest though.
"The way I've been brought up in life is that when somebody has an opinion about you, that's their opinion," McMahon told the media yesterday. "That's their thoughts.
And for me, it's not something that I kind of buy into. I don't know too much about what's happened but I've heard certain people have said negative things, alright.
"But I don't know what way they've come about. Is it that they've been asked their opinion or have they brought up the conversation?
"If they've brought up the conversation, I'm sure everybody knows why they have. They're maybe jumping on the media bandwagon. But I don't know whereabouts it came from and how it evolved in terms of the people that are speaking negatively."
But is it insulting?
"If these people meant something to me in life, it would be," he continues.
"But they don't."
Inevitable really, given their mountains of success over the past few years? McMahon agrees.
"It's inevitable in any sport. Yeah of course it's going to happen. It's happened for years with other top sports teams.
"With Man United – everybody hates Man United. Things change eventually though, don't they? So whether it's positive or it's negative, you try and pay no heed to it.
"Because essentially what I'm doing is playing the sport I love and putting the jersey on that I love representing."
And those comments — are they something Dublin use as motivation? Or are they beyond that?
What are they
really like?
Rare insights on sport's biggest names from the writers who know them best. Listen to Behind the Lines podcast.
Become a Member
"It's not that it's new," he says. "It's just that there are people that are from an external GAA background that are starting to get involved in it and that's probably why it's getting so much media hype.
"So that's all I can… there's nothing more to it. If people want to say bad things about us, we can't really stop it.
"I'm sure people have called me worse names. I can't prevent that. But what I can do is I can deal with it the right way in my thoughts. If people want to think about me, if it's positive or negative, that's down to them."
All-Ireland champion Philly McMahon yesterday launched the second National Fitness Day which will take place on Friday 29 September, led by Ireland Active and supported by Healthy Ireland and Sport Ireland.
Subscribe to The42 podcasts here: