HERE'S HOW IT works. Every week, we choose six of the weekend's biggest sporting events. Then we ask six of TheScore.ie's finest minds to have their say. Come Monday, everybody looks and feels a little bit sillier than usual.
Ladies and gentlemen, it's the Pick 6.
Meet this week's pickers *drumroll*:
Paul Fennessy: The new king of Pick 6, struggling under the oppressive weight of his crown
Patrick McCarry: Official 10km time – 53:58
Steven O'Rourke: Won't shut up boasting about his NFL record
Sean Farrell: Paddy Wallace Fan Club, membership number #002
Tony Cuddihy: Lost in IKEA
Adrian Russell: Oppan Gangnam Style!
Premier League: Arsenal v Tottenham
PF: Both sides have been pretty poor lately, and will be short of confidence going into this fixture, but Arsenal have home advantage and the better team available, so I think they'll win narrowly.
PMcC: Gonna go for Arsenal here. Spurs have been close to tripe this season (barring the Manchester United win). They might get one goal here but Arsenal will edge it.
SOR: It always seems at if Arsenal win this fixture but, looking back over the last ten encounters, the results are evenly split. I hate going for draws in these things so I'm going to pick Arsenal to make the most of home advantage in a five goal thriller.
SF: No matter how many ways you look at it, taking account of Spurs' impressive showings in Manchester and Arsenal's soft underbelly growing flabbier by the week, the enduring sense is that Tottenham Hotspur will fail away to Arsenal. There is just no sense of consistency about AVB's side. I reckon they'll be by far the better team in the first half, but lose three (maybe four) two
TC: I'm going for a draw here. Spurs have not been the same team since Moussa Dembele picked up an injury, while the Gunners are clearly missing Santi Cazorla, who has come over with a serious dose of the Joe Coles lately. Still, I expect Emmanuel Adebayor to score against his former club, with Ollie Giroud heading in the response.
AR: Hopefully, the real winner will be football… and more importantly me on my couch. Despite the narrative of the Gunners in crisis all of a sudden, I fancy them to put manners on AVB and co. Should be a good one however.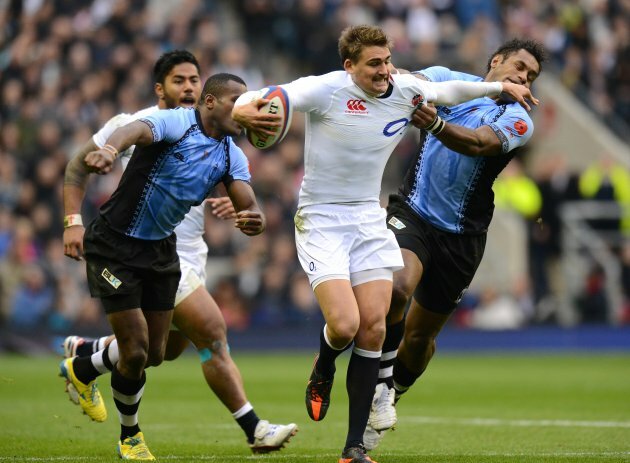 November Internationals: England v Australia
PF: I think England will do it. They have a good recent record against Australia, winning the sides' last two matches, while the visitors also have a number of injuries to contend with.
PMcC: England are looking a decent shout for next year's Six Nations and I expect them to confirm my boldness with a home win. The Aussies have looked meek away from home and Care, Ashton and Goode make the English backline look brutally sleek for the first time in yonks.
SOR: Can they both lose? That would be my preferred result. However, most of the bookies (I've been told) are making England 6-8 point favourites for this and it's hard to disagree with that assessment after last week results.
SF: The heavy defeat in France will hurt the Wallabies, and England's win over Fiji is nowhere near an accurate indication of form. However, it's difficult to remember a time when Australia's rugby public were so disenchanted. The camp seems very, very unhappy. Robbie Deans is in charge of a side which looks inept if playing in wet conditions with a man who used to be among the top three fullbacks in the world now operating from the number 10 jersey. If Saturday brings brilliant sunshine and hard ground then the Wallabies might have a chance, but without Will Genia the back-line is functionless.  I can only see another 80-minute bullying for their pack and a win for 'The Poms'.
TC: England won't meet Robbie Deans' side at a better time and form in this fixture is with the home side. All is not well in the Wallabies camp, with David Campese leading the clamour for Deans' removal after the defeat by France. This one's going to England.
AR: As Henry Kissinger said when asked about the about the Iran-Iraq war, he said, "It's a pity they both can't lose." That. Our old friend David Campese yesterday hinted he hoped his native country lost so Robbie Deans' tenure ends. I think he might get the England win he wants.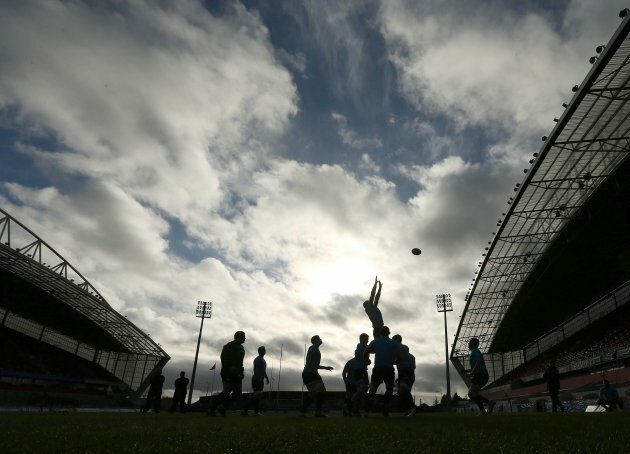 November Internationals: Ireland (-23) v Fiji
PF: Ireland have a relatively inexperienced side out, which does put some doubt in my mind, but Fiji will be demoralised after getting hammered by England last week, so I'm backing Declan Kidney's men to win by more than 23.
PMcC: Ireland came up trumps for me last week by managing not to lose by five or more points. I expect their Ulster inspired backline to finally get the tries flowing. Fiji will be good for at least 18-20 points though so we'll have to get ahead early and stay there. Ireland by a country inch.
SOR: Ireland have scored over 100 points combined in their last two home meetings with Fiji and should put 40+ on the board this weekend too. The handicap does make Fiji very tempting though.
SF: Yes, that should cover it. The selection of MIke Ross, Jamie Heaslip and particularly Conor Murray suggests that Declan Kidney will want the first quarter or two of this game to be a steady, controlled affair. Paddy Jackson is more than capable of getting a back-line purring, especially with so many familiar faces along sides him, but we fancy he'll only really cut loose when the game is stretched in the second half and Paul Marshall is sprung from the bench. Ireland 42-17 Fiji
TC: An experimental side from Declan Kidney but he can afford to leave just three in from the South Africa game. As this is an uncapped international the pressure is off and, while Ireland won't administer the beating England did, it'll be an easy win against a side they've never lost to.
AR: This is a funny one. It's a senior game but there's no caps, it's in Limerick and Deccie has made 12 changes. Fiji took a battering last week but after the tragic death of their former colleague Maleli Kunavore yesterday, they'll want to do him justice. Ireland still to cover though.
Galway SHC Final: St Thomas v Loughrea
PF: It's the first time St Thomas have ever reached this stage, whereas Loughrea won the competition as recently as 2006, so I'm backing the latter to prevail on account of their superior experience.
PMcC: Where are Fintan's selections (to copy) when you need them? I'll go Loughrea to upset Anthony Cunningham as well as John Burke and his plethora of sons to clinch the cup.
SOR: St Thomas did well to oust the defending champions Gort in their semi-final but this will be the first county final in their history. Loughrea, on the other hand, have been to five finals. However, they've lost four of them which gives St Thomas the edge for me.
SF: I'm a firm believer that GAA clubs should always be named after a place. Loughrea, please.
TC: Loughrea for me, just as long as you have absolutely no follow up questions…
AR: Though many might want to see a new name on the cup, Loughrea are the old dogs for the hard road and will have enough to get it done again you suspect.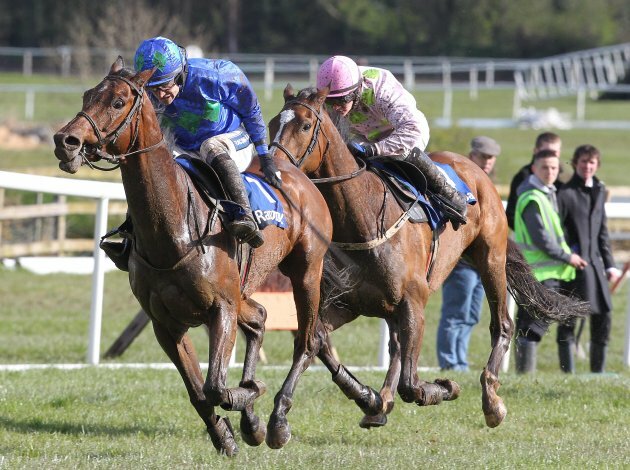 Morgiana Hurdle (Punchestown, Sunday 2.15pm)
PF: Most people have Hurricane Fly down as favourite for this race, so who am I to disagree?
PMcC: Hurricane Fly is my shout here to out-do Go Native and streak away for the win.
SOR: I'm going to apologise to Hurricane Fly right now because the last two occasions I've backed a horse they've both died. However, Willie Mullin's runner has too much class for the small field to be beaten.
SF: Horses, eh? Everyone else appears to be going for Hurricane Fly, so I"l plump for Captain Cee Bee.
TC: The masses may say Hurricane Fly, but I've a suspicion that Go Native will have plenty to say after returning from a long absence as good as ever. Go Native for me.
AR: Hurricane Fly all day long.
NFL: Baltimore Ravens @ Pittsburgh Steelers
PF: The Baltimore Ravens have by far the better recent record between the sides, so I'm going with them.
PMcC: I trust the Ravens to snap my poor NFL prediction streak especially as the Steelers are without Big Ben.
SOR: Easiest pick ever. The Baltimore Ravens have a perfect 5-0 record when playing a Ben Roethlisberger-less Pittsburgh Steelers. They should quite comfortably make that six from six.
SF: I was actually going to pick Bawlmer before I copied O'Rourke's homework. I just don't believe in this Steelers outfit. So, Ravens on the road it is.
TC: Steelers. If in doubt, go for the Steelers, as my great uncle Pittsburgh Pete would have said had I not fabricated his very existence
AR: Straightforward one but only because Big Ben will be at home with his feet up after picking up an injury last week. B-More for the W.