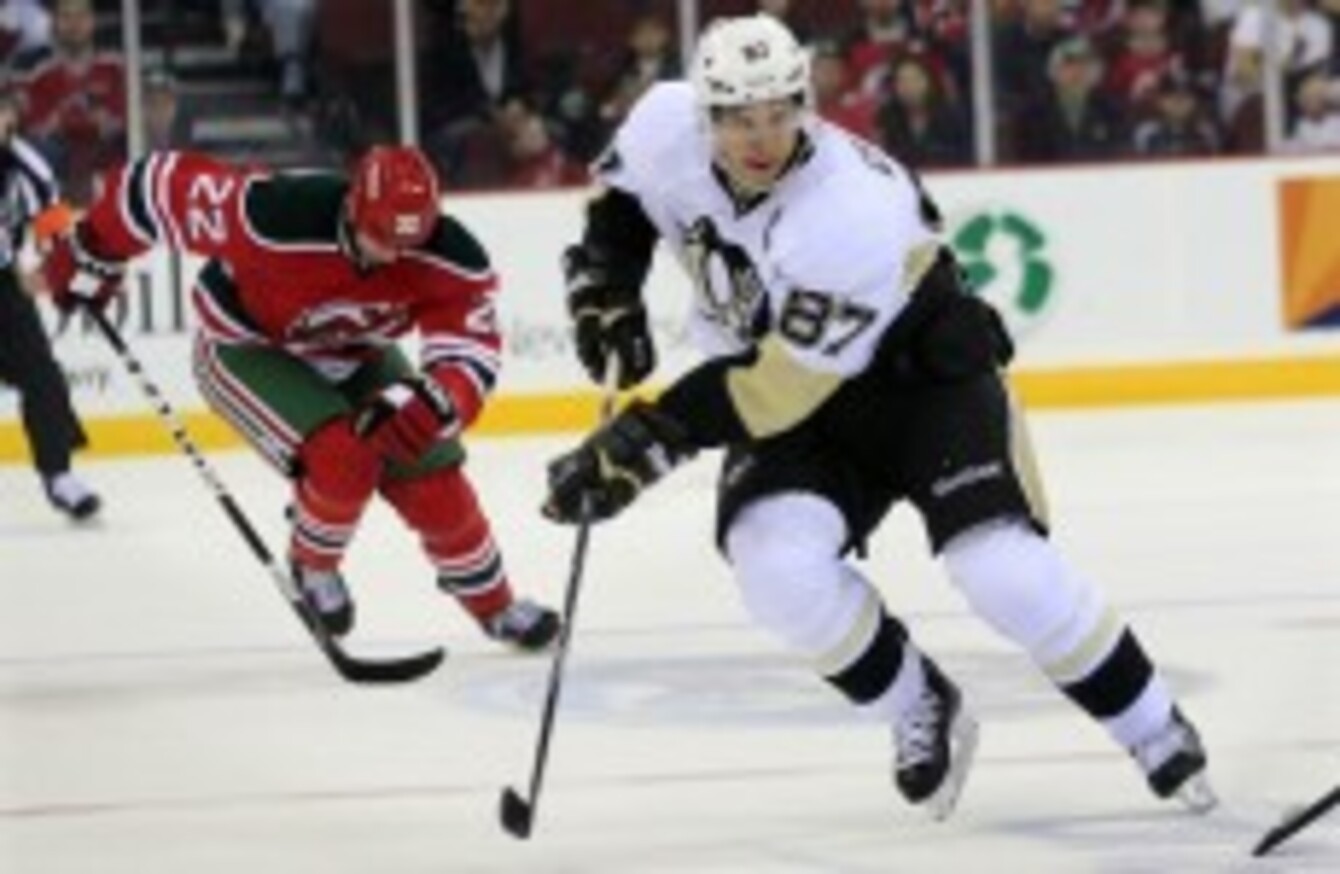 Crosby has scored 17 points in 10 games since his comeback
Image: Mel Evans/AP/Press Association Images
Crosby has scored 17 points in 10 games since his comeback
Image: Mel Evans/AP/Press Association Images
NO SOONER WILL the Easter Eggs boxes be flattened into recycling bins across North America than attention will be turned to one of the hardest slogs in professional sports – the Stanley Cup playoffs.
A potential 28 games await over two tortuous months for any teams hoping to hoist the cup. Beards are grown, bones are snapped, teeth are lost and, inevitably, one team emerges as victors.
The prospects are looking a whole lot better for the Pittsburgh Penguins after they welcomed back their talisman, Sidney Crosby.
'Sid the Kid', the player who scored the winning goal for Canada in the Winter Olympics final, returned to the Penguins line-up on March 15 and hit the ice skating. He has recorded 17 points in 10 games so far and his team is fourth in the overall NHL standings.
There were fears for the career of Pittsburgh Penguins' captain Sidney Crosby after he sustained two heavy blows to the head in 2011.

YouTube credit:
superrandom89
Crosby made a comeback in November of last year but lasted only eight games before returning to the sidelines. Three weeks and 10 games into his second coming, he is showing no signs of sluggishness.
The Penguins have been spurred on by the outstanding efforts of Evgeni Malkin this season. The Russian forward has 102 points from 71 games and is set to win the Most Valuable Player award.
Pittsburgh have also welcomed back talented defence-man Kris Letang and James Neal's goal-scoring form has been enough to secure him a new, multi-million dollar contract.
The St Louis Blues – due to a miserly defence – have joined the usual contenders, Detroit, Boston, Vancouver and Philadelphia, in the cup mix this year.
The New York Rangers, famous for too many years as favourite team of fictional Friends' star Joey Tribiani, have been sparked by the scoring skills of Marian Gaborik and netminder Henrik Lundqvist.
However, if Pittsburgh can retain a starting line-up containing the likes of Crosby, Neal, Malkin and Letang, they will carry the favourites tag into a play-off race long enough to grow a pretty bushy beard.