A BRAZILIAN PLAYER will read an anti-racism message from Pope Francis ahead of the 12 June World Cup curtain-raiser, President Dilma Rousseff said today.
Rousseff revealed the move two days after a storm broke over racism in football with Brazil and Barcelona defender Dani Alves widely praised for picking up a banana thrown onto the pitch in Spain and eating it.
The Estado de Sao Paulo daily reported Rousseff, who took to social media to support Alves, had told newspaper sports editors that a papal message would precede Brazil's match with Croatia in Sao Paulo.
Rousseff earlier this year invited the pope, a keen football fan from neighbouring Argentina, to attend the World Cup. But he has revealed he will be unable to do so, the editors said following their meeting late Monday with Rousseff.
Rousseff said Brazil's government hopes the World Cup will provide an opportunity to launch several anti-racist initiatives and added she would approach other church leaders on the subject.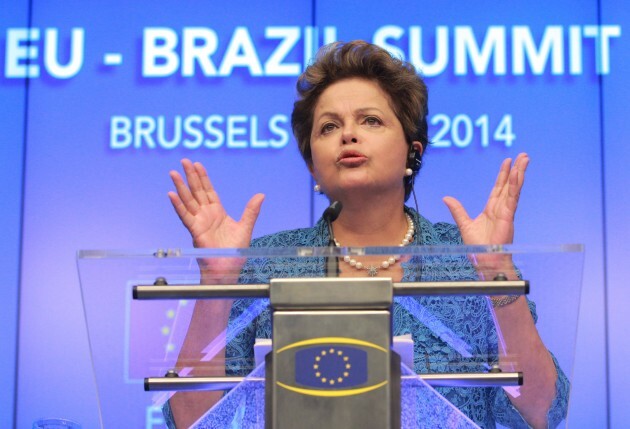 AP / Press Association Images AP / Press Association Images / Press Association Images
"We must turn this Cup into a global marker against racism," O Globo quoted Rousseff as saying. "We are all monkeys," she added, alluding to the Twitter hashtag used by Brazil star Neymar to urge netizens to post pictures of themselves eating a banana in protest against racism.
Spanish club Villarreal gave the fan who threw the banana onto the pitch near Alves a stadium life ban.
- © AFP 2014.