JUNIOR SOCCER TEAMS the length and breadth of the country have been kicking off their pre-season programmes over the past week or two.
While it's an annual struggle for managers to freshen up their squads with a fresh batch of players, the hard graft is done on the training pitch – where the vast majority will have to dust off the cobwebs in time for the start of the new season.
Here's why it's one of our least favourite time of the year:
1. You're bound to be a little out of shape on the first day back
A strict diet of burgers and beer on your few weeks off probably wasn't the best idea, in hindsight.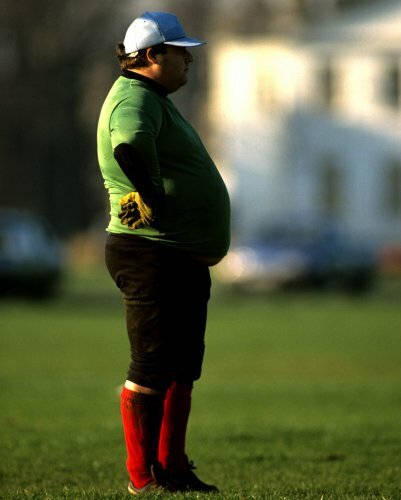 Credit: All Action/EMPICS Entertainment
2. When you notice there isn't a football in sight
Don't worry, you won't be kicking one of them for awhile.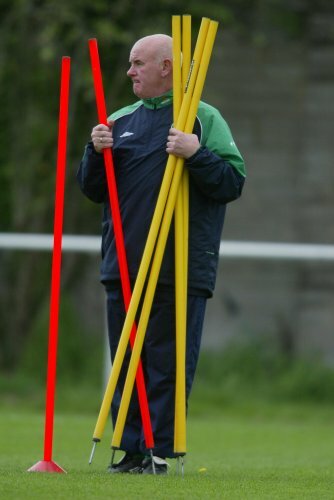 Credit: INPHO/Andrew Paton
3. The running
There's generally sprinting.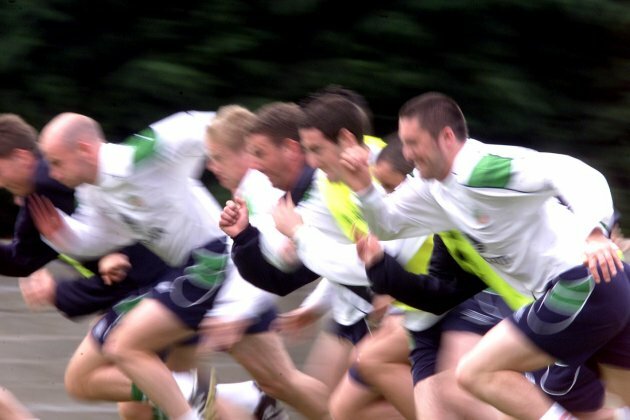 Credit: INPHO/Tom Honan
4. More running…
Some long distance stuff.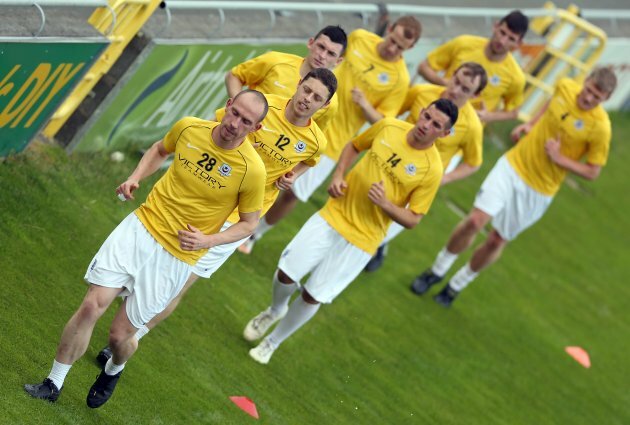 Credit: INPHO/Donall Farmer
5. Did we mention the running?
And quick feet drills.
Credit: INPHO/Andrew Paton
6. Picking up niggly injuries
You're still a little rusty and knocks and strains are probable.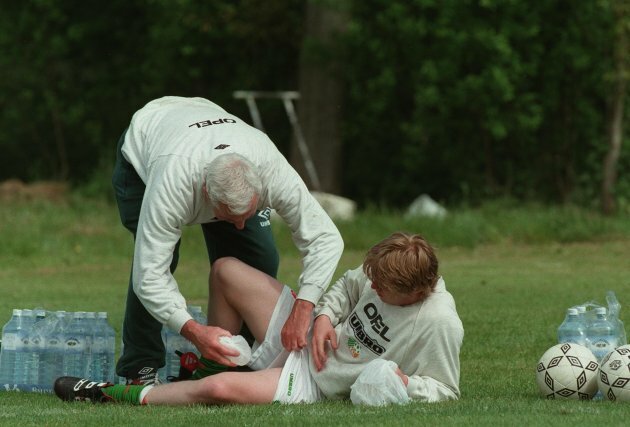 Credit: NPHO/Keith Heneghan
7. The fine weather
When you should be doing this...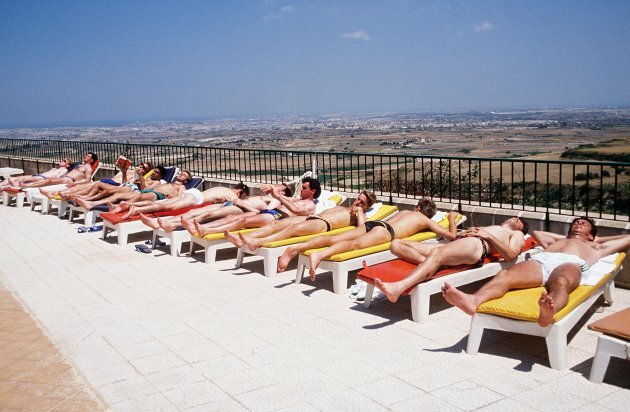 Credit: INPHO/Billy Stickland
You're feeling like this...
Credit: Kirsty Wigglesworth/PA Archive/Press Association Images
8. Having to impress the new manager
But generally failing spectacularly.
YouTube credit: dansnipper
9. Being on the receiving end when an over-committed team-mate tries to catch the gaffer's eye
They'll do just about anything to get into the team.
Credit: gifeye
10. Planking
Painful. See also: Press-up, sit-ups, squats and burpees.
Credit: INPHO/Andrew Paton
11. Suicides
Possibly the cruelest running drill known to man.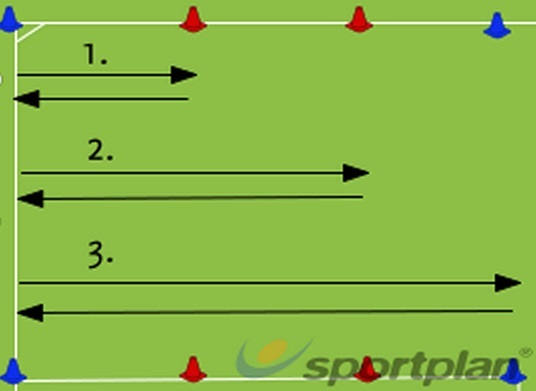 Credit: Sportsplan
12. Getting new boots
It's going to take a few weeks of having the ankles cut off you before they're worn in.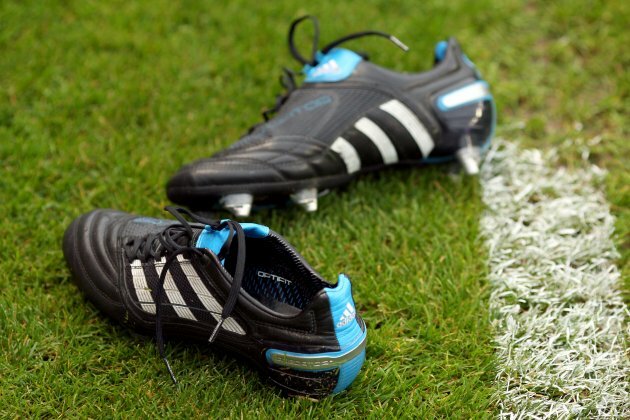 Credit: Stephen Pond/EMPICS Sport
13. Friendlies
"WE TOLD YOU we weren't match-ready yet!"
YouTube credit: NewAgeFails
Do you hate pre-season traning too? Maybe you enjoy it? Tell us why below...