1. Who scored the first goal of the season?
2. What was the most expensive transfer between two Premier League clubs in either the summer or January window?
3. How many managers lost their jobs?
4. Two games finished 6-3. Can you remember what they were?
5. Crystal Palace played 12 games before Tony Pulis took charge in November. How many points did they have at that stage?
6. Who was the only player to score for the opposition at both the Etihad and Stamford Bridge?
7. Who topped the table on Christmas Day?
8. And who was bottom?
9. What did the banner which flew over Old Trafford during Manchester United's game against Aston Villa say?
10. Who scored this Goal of the Season contender?

11. How many hattricks did PFA Player of the Year Luis Suarez score?
12. How many games was Alan Pardew banned for following his headbutt on David Meyler?
13. "He can't take it, can he? He can't take it because we've out-tactic-ed him, out-witted him. He just can't cope." — Who said it?
14. The fastest goal was scored by a Stoke City player after just 12 seconds. Who was it?
15. What was unusual about Southampton's 2-0 win over Everton in late April?
16. Signed for a club record fee, how many league goals did injury-hit Erik Lamela score for Spurs?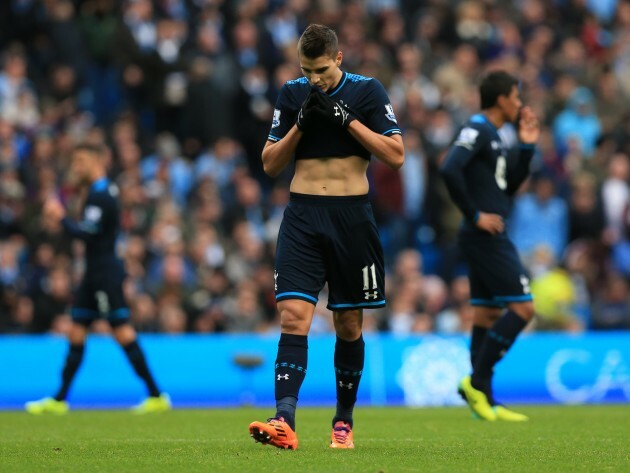 EMPICS Sport EMPICS Sport
17. How many days did defending champions Manchester United spend on top of the league?
18. Who was the referee that Jose Mourinho "congratulated" after Chelsea's defeat to Sunderland, earning himself a £10,000 FA fine?
19. Only two English-born players scored for Newcastle in the league this season. Who are they?
20. The biggest win of the season came back in November. What was the score?