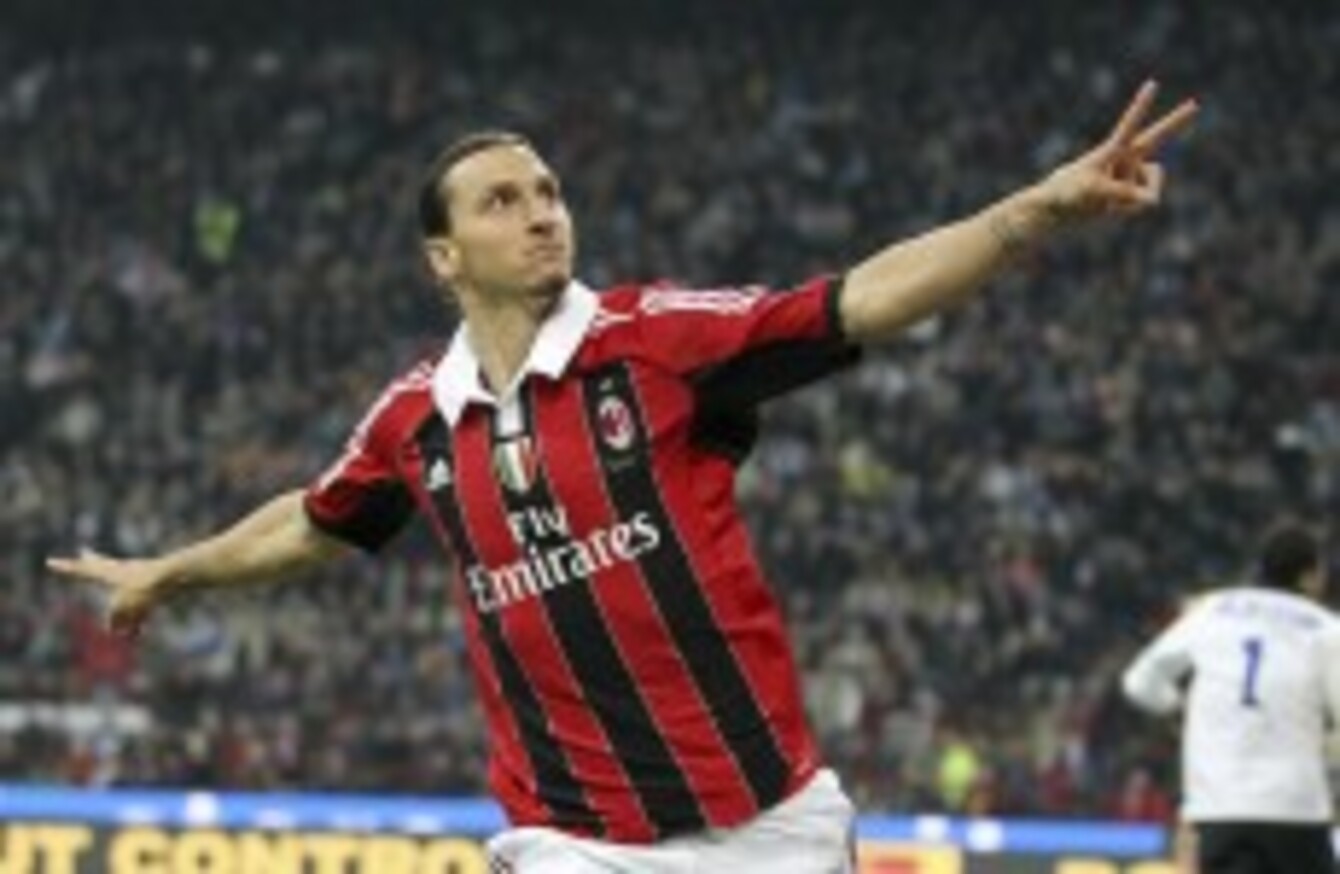 Ibrahimovic.
Image: Antonio Calanni/AP/Press Association Images
Ibrahimovic.
Image: Antonio Calanni/AP/Press Association Images
AC MILAN PRESIDENT Silvio Berlusconi claims he has sold Thiago Silva and Zlatan Ibrahimovic to Paris Saint-Germain.
It is understood a €60million offer was enough to persuade Berlusconi into parting with two of their biggest assets, with the move subject to the players negotiating personal terms with the Ligue 1 club.
The former Italian Prime Minister did not confirm the figure involved in the transfer, but used the savings the club will make on their salaries as the justification for the decision.
It is true that I have sold them to Paris Saint-Germain," he is quoted as saying by Ansa. "With their departures, we will save 150 million euros."
Despite Berlusconi's statement, neither the Serie A side or PSG have confirmed the transfers.
Thiago Silva was reportedly close to joining PSG in a €46 million deal earlier in the close-season, but Berlusconi vetoed the deal at the last minute, instead offering the Brazil defender an improved contract.
However, with Milan's financial problems well documented, they have not been able to make a big investment in the transfer market following a season in which they lost their Serie A crown to Juventus.
Milan have so far spent little over four million euros on Francesco Acerbi, Gabriel, Bakaye Traore, Riccardo Montolivo and Kevin Constant.