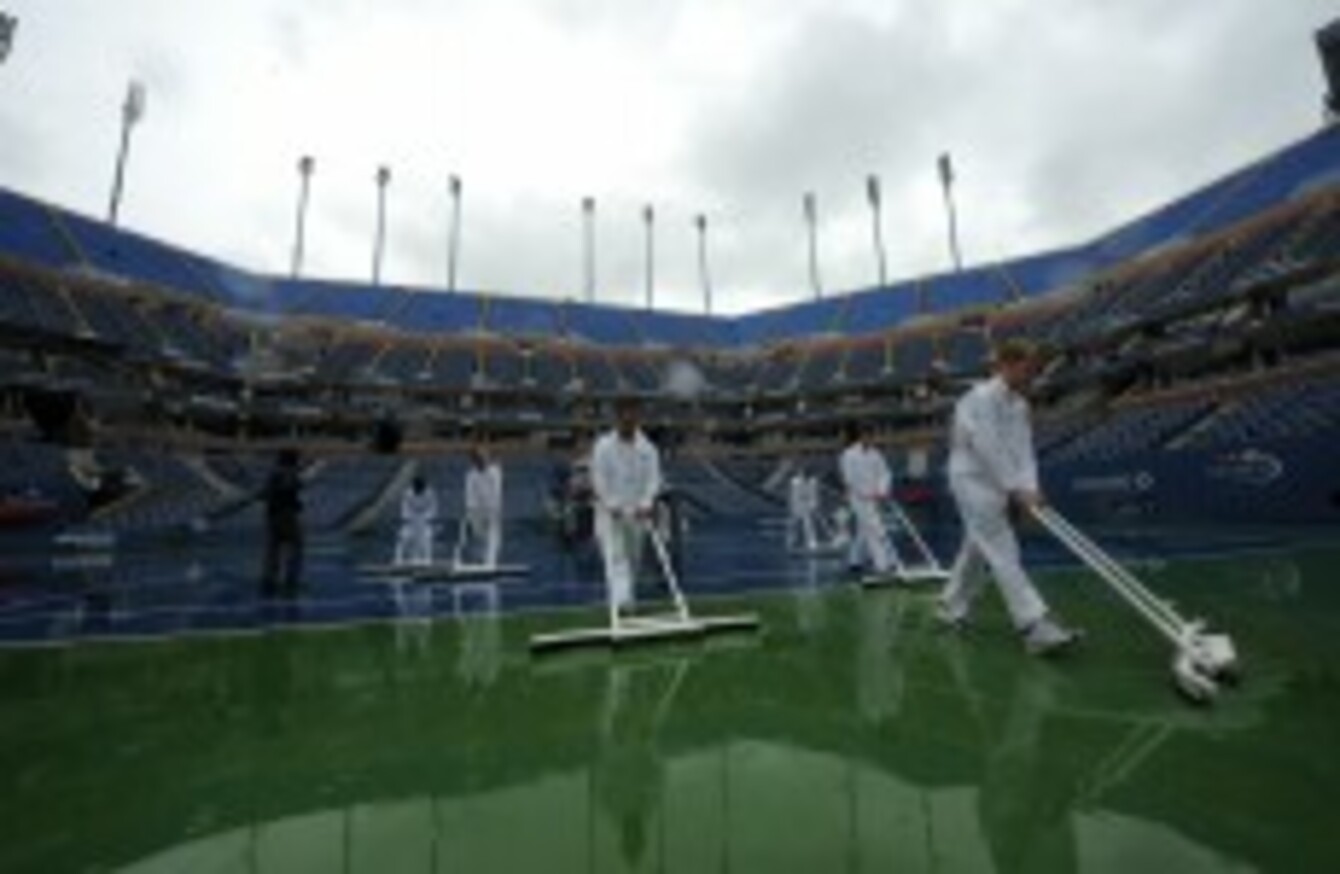 RAIN HAS WASHED out all matches at the US Open today.
Among the matches scheduled were American Donald Young against No. 4 Andy Murray and another American, No. 28 John Isner, against No. 12 Gilles Simon of France.
But rain hit the National Tennis Center before any of those began, delaying play for the first time at this year's US Open.
The US Tennis Association announced just after 1:30 p.m. that because of unfavorable forecasts, it would have to cancel both the day and night sessions, hoping to resume play tomorrow.
Second-seeded players Rafael Nadal and Vera Zvonareva also were scheduled to today.