Image: ©INPHO/Dan Sheridan
Image: ©INPHO/Dan Sheridan
IN THE END, even the ordinarily constantly-upbeat Jamie Heaslip had to change his tune.
Asked where the confidence of Cardiff had evaporated to after a horrific 12 – 8 defeat to what, for 40 minutes, looked a beaten Scotland side; Heaslip replied with his media training still on auto-pilot.
"I think we're in a good place…"
It was too late. The words were already out, a nation already disenfranchised from a team whose players offer so much in the club game, yet deliver so intermittently when dressed in green.
"… but we're in a mixed place," the captain added immediately to RTE Sport.
"We're putting ourselves into position, creating opportunities. In Wales we converted them, last week we didn't and unfortunately this time we converted some of them, but not all."
Opportunities passed was the theme of Declan Kidney's immediate analysis post-match, as the coach tried to make sense of the wreckage of a year that began with so much promise.
"It's so difficult at the moment, because we know we went a lot of the way there, but we didn't manage to finish them off."
Ireland managed to control every facet of the game in the first half, yet only led 3-0 at the break after debutant number 10 Paddy Jackson missed one shot at goal and was elected to kick two more to the corner.
Two roles
With the ball-in-hand, Jackson's contribution was sound. His passing setting fellow first-cap Luke Marshall on lines to expose the Scottish midfield.
"There are two roles for an out-half," Kidney said after picking a squad which allowed only one kicking option to take the field at any one time.
"There's the playing of the game and there's place-kicking. Unfortunately there was a few place-kicks that went awry, but it was more the other opportunities that cost us at the end of the day."
Indeed, the coach and captain will look back to the early openings which were stunted by Scottish back-rows getting vital hands in to slow ball down. And a decision of Keith Earls to elect for a route outside Sean Maitland when Brian O'Driscoll was steaming into central space.
With his contract expiring in the summer, all likelihood of the former Munster man winning an extension from the union is now lost.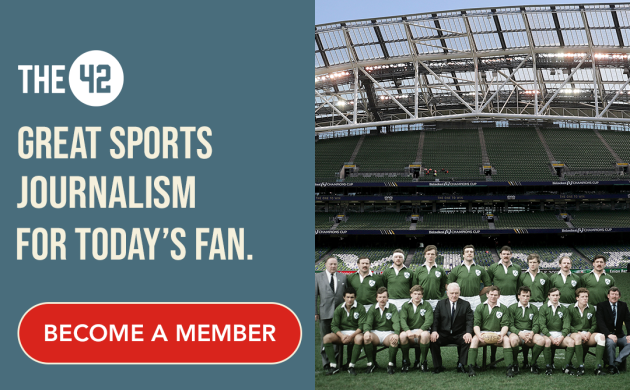 "My role is all about getting ready for the next match." Kidney says of the challenge of inviting France to Dublin for a fixture nobody imagined could be billed as this season's 'wooden spoon' fixture.
"We have to regroup now and take that adversity on the chin and  learn how to win these tight matches.
"Six points against England, four points here. We've been knocking on the door in these matches, but we have to learn how to finish them out. Sometimes that's absorbing pressure and putting more pressure on the opposition than we have been doing."
Heaslip, who was one of Ireland's stand-out players in the first half but ended it taking flak for some tentative decision-making as a captain pointed to two remaining fixtures that presented nothing tangible for Ireland to play for.
"Now it's all about lads playing for a bit of pride – definitely, there's gonna be  some sore bodies in there. It's a tough pill to take. It's a down changing room, but we have a couple of days to get over it.
The players will eventually get over it. The public, not so much. Certainly, there can't have been many that thought of the phrase 'a good place' after watching events in Edinburgh.
A good place to die hard, perhaps.