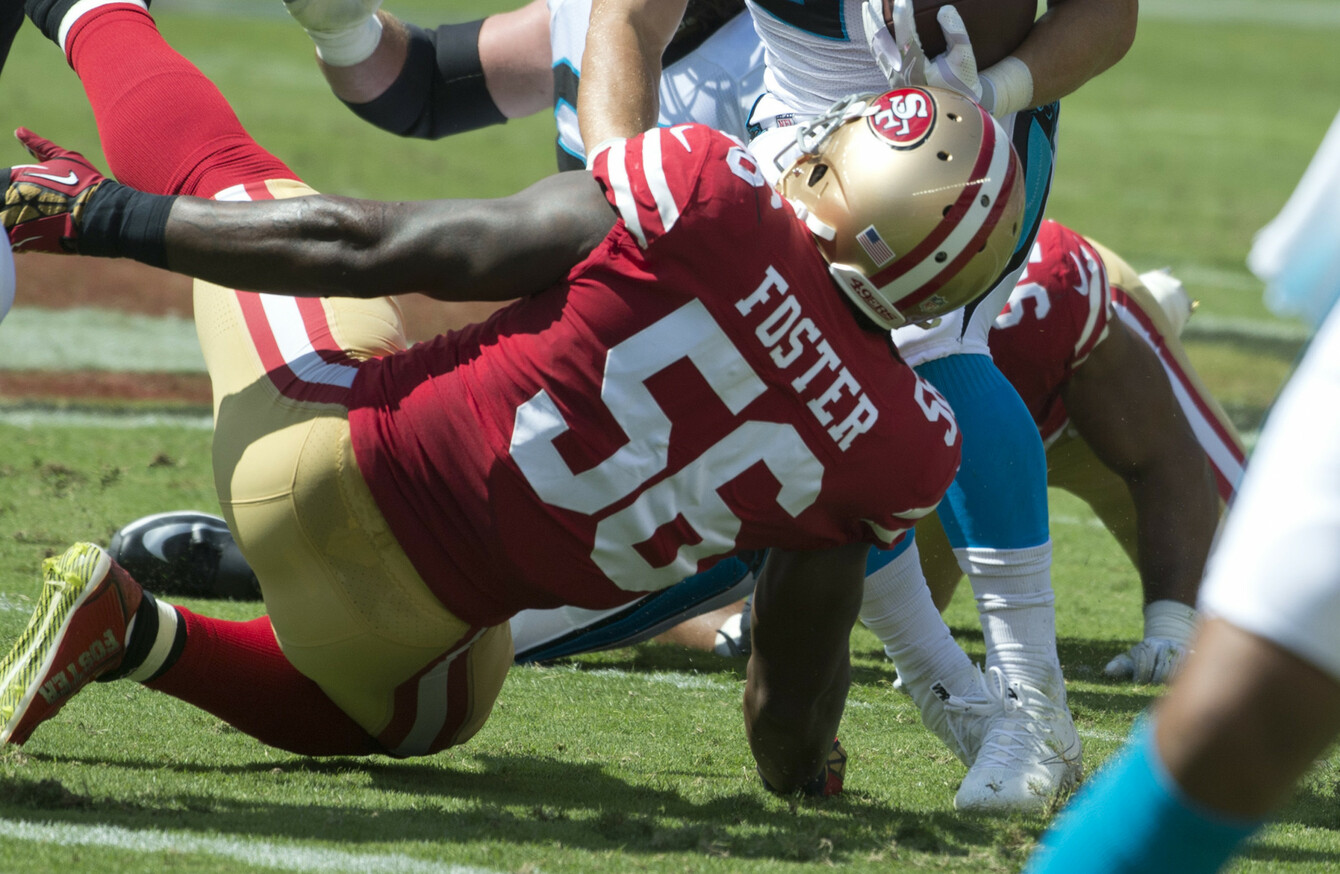 Reuben Foster was drafted by the 49ers.
Image: UPI/PA Images
Reuben Foster was drafted by the 49ers.
Image: UPI/PA Images
REUBEN FOSTER, A first round pick of the San Francisco 49ers in last year's NFL draft, faces 11 years in prison after being charged with felony domestic violence today.
The 24-year-old was also charged with felony possession of an assault weapon following an alleged attack that left his girlfriend with a ruptured eardrum.
While the case was being investigated, 49ers CEO Jed York last month tentatively suggested Foster's time with the team was up.
He told reporters at the NFL owners' meeting in Florida:
"We'd love Reuben to be on this team, and we'd love him to participate for us.
"But if he's not doing things off the field that allow us to be able to rely on him – or he's doing something that we're not comfortable with off the field and it's proven that's what's going on — I think the guys have said then you're just going to have to move on."
Foster has been free on $75,000 bail since February. It was his second arrest of 2018 after being taken into custody for second degree marijuana possession in Alabama in January.
In 2017, he failed a drug test at the NFL combine which saw him slip in that year's NFL draft before the 49ers selected him 31st overall.
During the alleged attack on 11 February, the office of the Santa Clara District Attorney say Foster:
"Physically attacked the 28-year-old woman during a February argument at their Los Gatos home, leaving her bruised and with a ruptured ear drum.
"The victim told responding sheriff's deputies and Los Gatos police that Foster dragged her by her hair, physically threw her out of the house, and punched her in the head [eight] to 10 times."
The42 is on Instagram! Tap the button below on your phone to follow us!