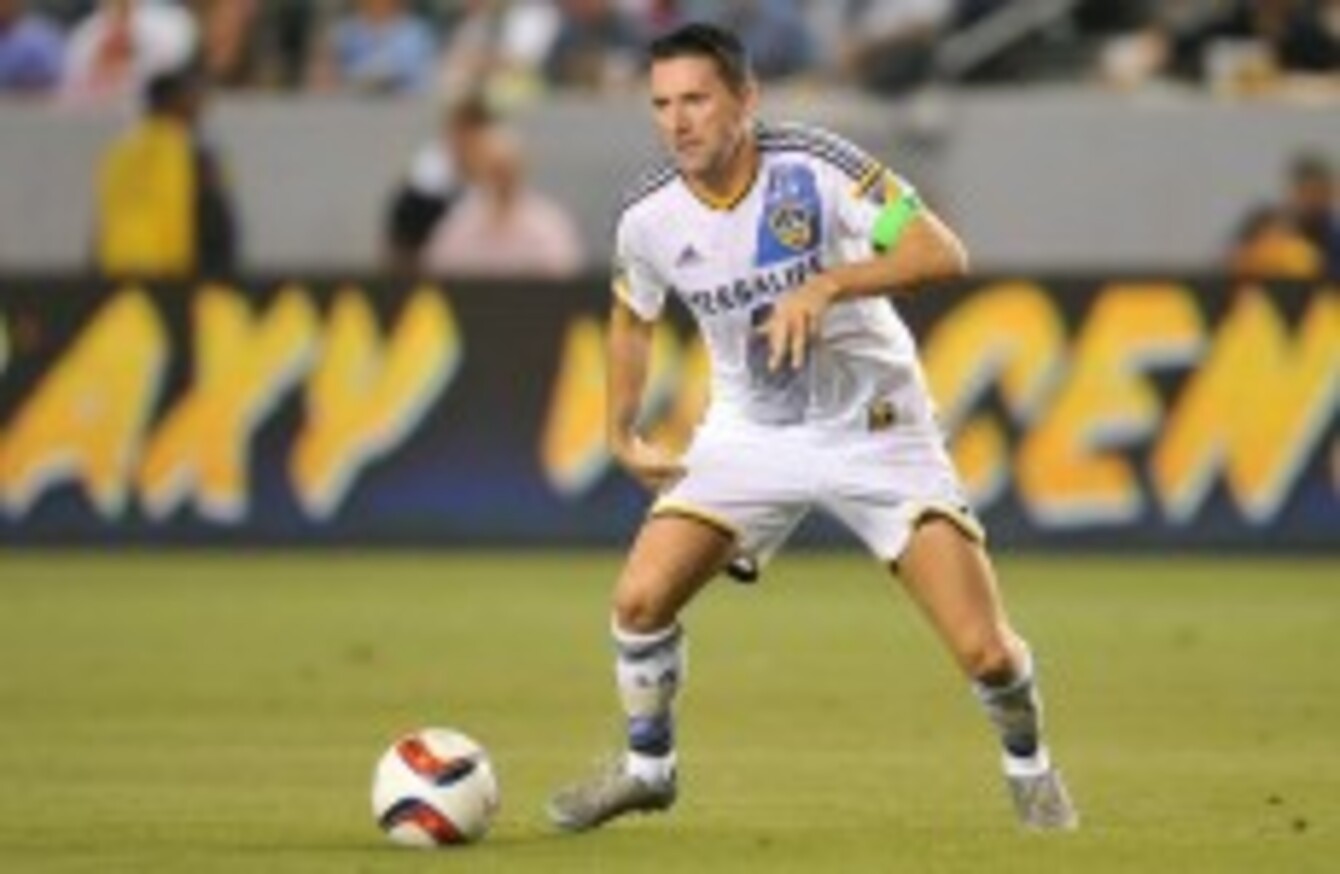 Robbie Keane LA Galaxy MLS 07172015
Image: Gary A. Vasquez
Robbie Keane LA Galaxy MLS 07172015
Image: Gary A. Vasquez
ROBBIE KEANE HAS said that he would consider following a similar path to Damien Duff by ending his career in the League of Ireland, but admitted that he had not given the possibility much thought.
Former Chelsea and Newcastle United winger Duff recently joined Shamrock Rovers following a brief stint in Australia with Melbourne City and Keane said that his former international team-mate was joining a "great" club.
"Obviously for Shamrock Rovers to get a player of his quality is incredible," Keane told the Irish Independent. "I know he always wanted to move back home.
"He's going to a great team, he's got a good manager and a good squad of players, and he's going to be in my home town of Tallaght."
However, the 35-year-old LA Galaxy captain said that any move to Ireland would come  "a good few years down the line" as his future is firmly fixed in Los Angeles.
"I don't know. I'm not too sure," said Keane. "It's something hopefully a good few years down the line. I'd never say never.
"I haven't really thought about it to be honest. I'm here for a few more years. If in the future an opportunity came, I'd certainly consider it."
Goal.com