IRELAND INTERNATIONAL ROBBIE Keane is famously mocked for having countless 'boyhood dreams,' however it's unlikely that the LA Galaxy striker ever wished to have a Valentine's Day card devoted to him.
Nevertheless, someone has gone ahead with this novel idea anyway, replete with the words 'I'm Keane on You,' along with the star's trademark celebration.
Keane is well used to scoring, but is he about to become an unlikely sex symbol in the US, á la his former teammate David Beckham, as a result of this unexpected development? Somehow, we think not.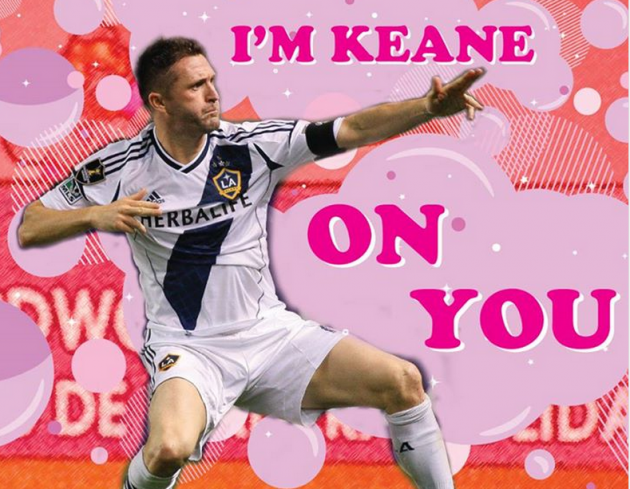 Check out the full collection of LA Galaxy-related Valentine's Day cards here.