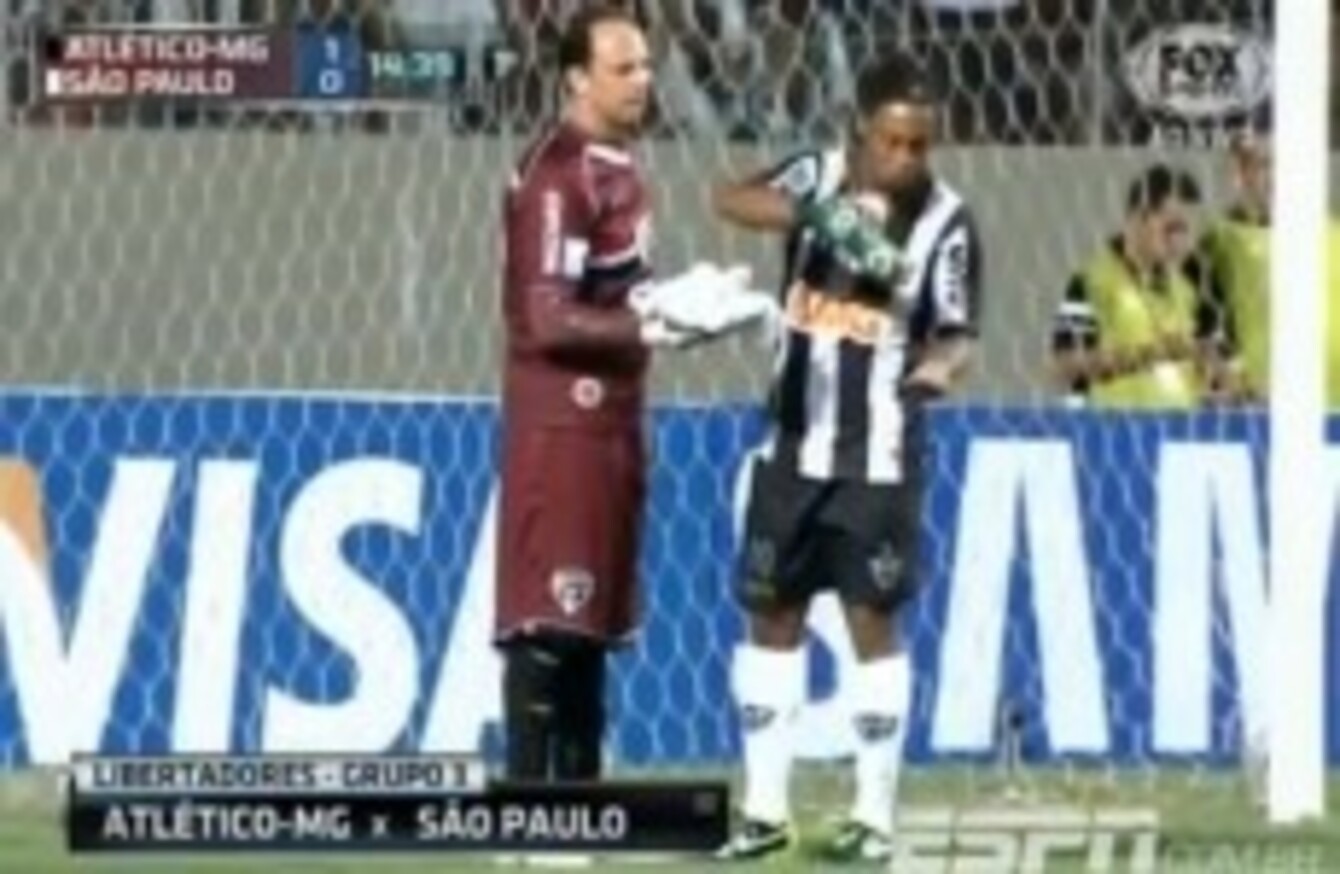 Image: Screengrab
Image: Screengrab
THIS IS A first for us.
In last night's Copa Libertadores clash between Brazilian pair Atletico Mineoiro and Sao Paolo, Ronaldinho showed that although he may be an old dog, he's still more than capable of coming up with a new trick.
The former World Player of the Year headed over to Rogerio Ceni's goalmouth for a swig of the goalkeeper's water bottle in the 13th minute before receiving a throw-in completely unopposed and squaring a pass for team-mate Jo to score.
Ronnie claimed afterwards that he was "cleaning his mouth" and it wasn't rehearsed.
Watch the video below and make your own mind up.

YouTube credit: FootballClips247
(h/t: 101GreatGoals)