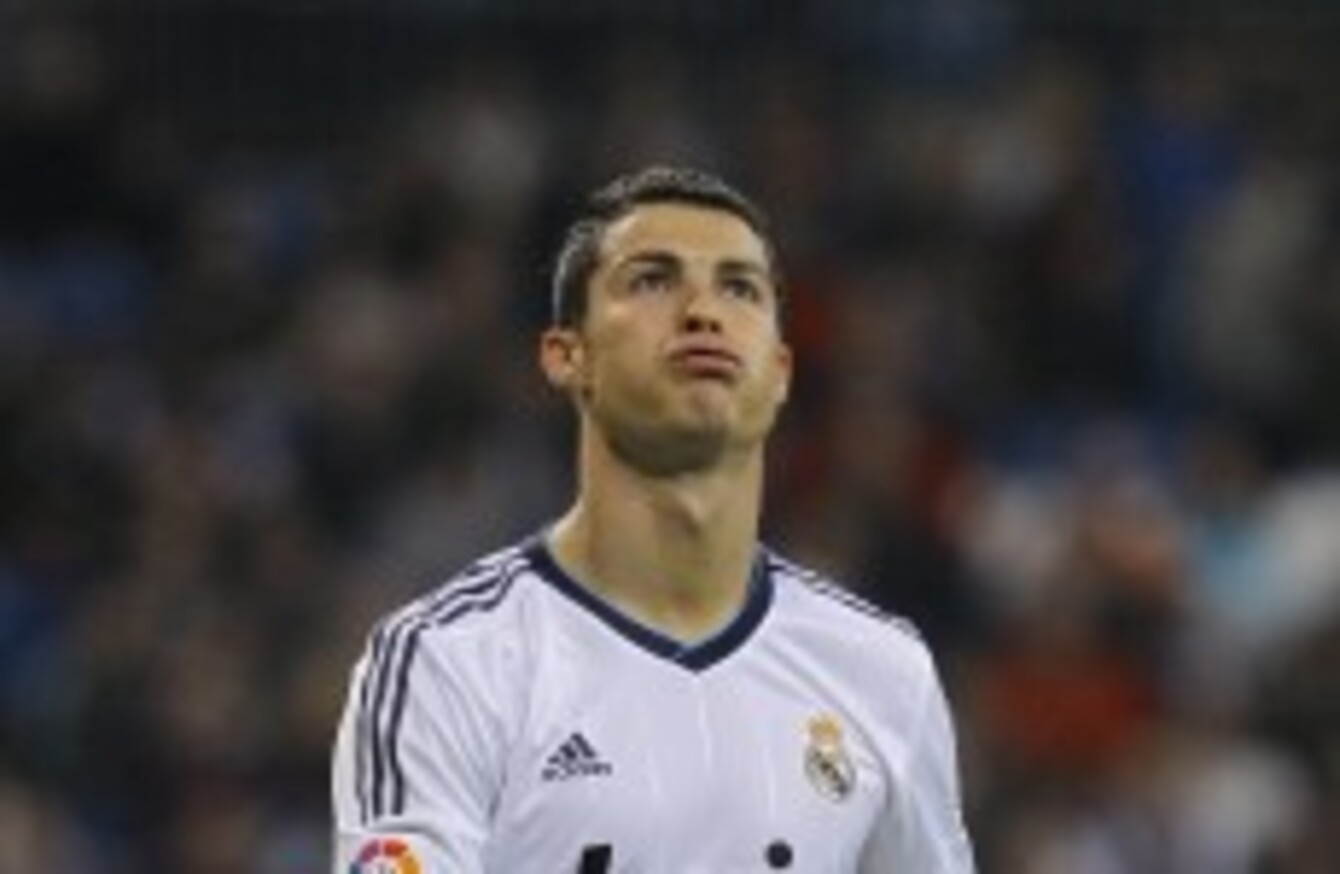 Ronaldo has hit back at critics who have suggested he's arrogant.
Ronaldo has hit back at critics who have suggested he's arrogant.
CRISTIANO RONALDO BELIEVES the way people perceive his personality has meant he has become disliked by supporters.
The forward is often portrayed as arrogant by onlookers and the Portugal captain thinks his reputation often precedes him.
"I don't want to cry about it, but sometimes I think yes," he told CNN when asked whether his image had cost him in the past.
"It's a question to which I never give the 100 percent right answer, because sometimes I really don't know. I don't think it's allowed for people to change my personality.
"Maybe sometimes, I agree that I have a bad image on the pitch because I'm too serious."
His competitive streak helped lead Real Madrid to the La Liga title last season and he admits his thirst for success even creeps into his personal life.
"If you really know me, if you are my friend and I leave you inside my house and you share the day with me, you will know I hate to lose," he said.

"If I am in the swimming pool with my girlfriend sometimes we like to have a race. Sometimes you have to give her an opportunity to be happy, but I win because I don't like to lose.

"I'm a competitive man and sometimes people interpret that in a different way, which is a pain on me because I don't like it, but I have to live."
The former Manchester United attacker also hit back at critics who have labelled him over-confident.
"People who call me arrogant, I'm interested, not with all of them, but most of them," Ronaldo said.
"One day I would like to sit with them and have a chat to see in which way they think I'm arrogant, because I think they need to sit with me to know who the real Cristiano is."