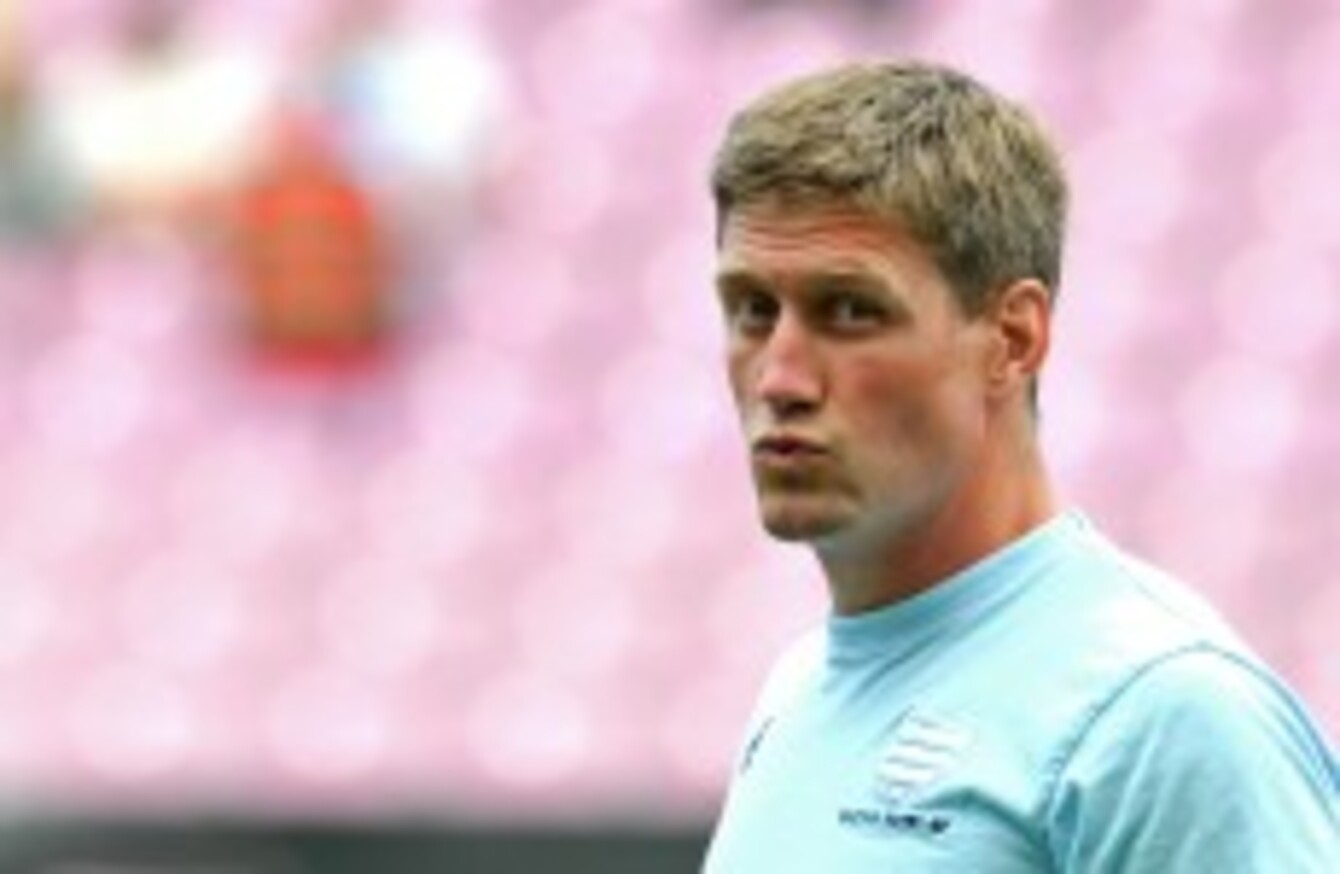 O'Gara has become a central part of life at Racing Métro.
Image: The Image Gate
O'Gara has become a central part of life at Racing Métro.
Image: The Image Gate
WITHIN MINUTES OF arriving at Racing Métro's plush training facilities in the leafy banlieue of Le Plessis-Robinson in the south of Paris, it is obvious that Ronan O'Gara has become a central figure in life at the Top 14 club.
There are handshakes and bisous all round with the club's staff as the former Munster and Ireland player emerges from his office, coffee in hand.
O'Gara greets the wife and infant child of prop Julien Brugnaut, cooing that the baby is "trop mignon". As Jonny Sexton departs, O'Gara jokes that he'll only call over to the out-half's house if chicken curry is on the menu for the evening.
Jamie Roberts has been milling around asking the administrative staff to explain where the tax disc goes on his scooter, while club captain Dimitri Swarzewski puts his shoes on after a long day of training [more of that later].
There is a sense of familial comfort about the place, but O'Gara points out that "it isn't always like that!"
Just as well, because there is serious business to get down to. Tomorrow evening, Racing kick off their 2014/15 season with a demanding away Top 14 fixture against Fabien Galthié's daring Montpellier side.
O'Gara's main duty as assistant coach to Laurent Labit and Laurent Travers is running the Parisian club's defence. Last season, his first as a professional coach, the Irishman inspired his charges to concede the second fewest points in the league, but he admits his coaching journey is still only in its first steps.
"I'd need a day to go through what I've learned, it's that different [from playing]," O'Gara told TheScore.ie. 'Just because you're a good player, it has no bearing on what you do in coaching. It's very different.
"I think the biggest thing for me has been understanding cultures. I lived in Cork all my life and while I obviously would have been aware of different people coming in, they adapted to our culture. It's all well and good talking about something, but actually trying to understand and perform in a different culture is very challenging."
The French rugby psyche is one of great fascination around the world, and O'Gara took his time to adapt to what Labit told him was the 'jouez!' attitude in France. Such a mindset was in stark contrast to what the French see as O'Gara's Anglo-Saxon discipline.
"For example, we would go through a defensive system and in Ireland it would be coached nearly black and white," explains O'Gara. "We would agree beforehand 'this is how we're going to do it.' You'd go on to the pitch and expect it to be done like that.
Here, their culture is that they can make a [defensive] read. So I might go, 'Hold on, we've just agreed before how we were going to do it.' Their response is, 'Oui… mais… mais," all these 'buts'.
"For someone in our country it's hard to understand that, because if something is said, you take it as given. Here, it's said but not taken as given. You have to understand that, because if you didn't you'd lose the plot.
"If you're shaped by your environment and you've done it that way all the time, it takes a lot of time to de-train and go again."
Get exclusive
lions analysis
Get members-only video analysis and Insider reports from The42's Murray Kinsella
Become a Member
Racing are heading into the second year of les deuxs Laurents' masterplan to bring the club to the peak of the European game, and there is a sense of things having settled down following last season's flurry of recruitment.
While the likes of Brice Dulin, Antonie Claassen, Johan Goosen, Casey Laulala and Luke Charteris joined the club in the summer – the latter two very much thanks to O'Gara's influence – those signings are likely to reinforce the foundations laid last season.
"If you have happy people, I think you'll have happy players," says O'Gara and in that regard, Racing are heading in a good direction. The Irishman has brought on board mandatory sing-songs following games, while players are required to remove their street shoes on entering the training ground, marking the step onto revered ground where the hard work takes place.
While the players strive to strengthen their bond and build their own high performance culture, O'Gara continues to adjust to life as a coach.
"As a player all you worry about is yourself, and as a 10 you worry about the team, while making sure your performance is good. But as a coach, you don't have your individual performance, what matters to you is only the team performance, getting those individuals to perform to the best of their ability in the team environment.
I would be a big believer in the detail and that's something that we can get better at. At the same time, you're not the head coach, so you have to respect the people you work with, you have to know your place. That's a skill too."
O'Gara hopes to spend some time in the Ireland camp this season, observing Joe Schmidt in action. The Kiwi keeps in contact with O'Gara in relation to Sexton's form and fitness, while he has visited les deux Laurents several times.
"You know all the players speak so highly of him, so you have to really respect that," says O'Gara of Schmidt. "I've talked to Paul a lot and Paul says he's learning huge amounts. When Paul O'Connell tells you that, you take note of it."
Racing have set goals of another top six finish in the Top 14 this season, but such is the quality of their squad, they are considered among the favourites to claim the Bouclier de Brennus.
Progress from a Rugby Champions Cup pool that also includes Northampton, Treviso and the Ospreys will also be expected by millionaire owner Jacky Lorenzetti.
"Our goal is to qualify for the quarter-finals of the European Cup and qualify for the last six in the Top 14, then reassess. I know it's a very broad focus and that's what it has to be. It's different over here because it has its own quirks, the league, and it's mentally tough on people."
There's nobody more mentally fit for the task than O'Gara. And with that, the 37-year-old sweeps away back to his office for another look at that threatening Montpellier attack.