Murray Kinsella reports from Twickenham
JORDAN LARMOUR IS first out onto the pitch for Ireland before their captain's run.
On the big screens at either end of the London stadium looms a large graphic signalling a successful drop goal for Ireland. An omen?
Larmour's first warm-up kick doesn't spiral as tightly as he might have hoped but his eagerness is very clear. Still just 20, the Leinster back is preparing to play a bench role in Ireland sealing a Grand Slam in what could be just his third international cap.
A possible Grand Slam on cap number three? This is the kind of standard the emerging generation of Irish rugby will be moving forward with.
Joey Carbery helped Joe Schmidt's side to beat the All Blacks on his debut in 2016. Himself, James Ryan, Jacob Stockdale, Andrew Porter, Larmour, Dan Leavy and Bundee Aki [who is, of course, 27] don't yet know what it feels like to lose a Six Nations game.
Larmour's energy is clear even as he scampers out onto the Twickenham turf early – and word is that he is often last to leave the pitch at training too.
Clearly, these young men have added a huge amount to Ireland's Grand Slam drive but tomorrow will be different and the wise old captain, Rory Best, understands that senior players have an important guiding role to play.
When he thinks back to the 2009 Grand Slam, for which he was on the bench behind Jerry Flannery, Best understands that even more.
"It was just about how the senior players and key players in the group conducted themselves and how they filled you with confidence that we were ready to go back then," said Best after Ireland's captain's run. "It has to be a little bit the same now.
"There are going to be some young guys in there who are going to look to see how the likes of Johnny, Conor, Pete and Earlsy, Cian, guys who have played a lot of rugby, to see how they are.
"It's important that we go through the same routine that we have for the previous four games."
Ryan and Stockdale are already clear first-choice players for Ireland at the age of 21 and are already making a crucial impact.
The second row's physical prowess has been impressive in his first Six Nations, while Stockdale is an intriguing study of a player whose attacking quality makes Ireland better but who has been leaning on the experience of those around him as he learns.
"It's hugely frustrating, he's already passed the number of tries that I've scored and I can't see me getting back past him again!" joked Best.
"But he's been really good and it's been talked a lot about his hunger and his want to learn and get better.
"Joe is a brilliant coach and can be a really, really tough taskmaster at times. He asks a lot of you and puts you under a lot of pressure in training, and there are players, some very good players, who just can't cope with that.
"To be fair to Jacob, and he's not the finished article, far from it, but he wants to get better and he is improving, but his record as a finisher speaks for himself, it's a phenomenal record and I think it's 100 years since somebody has scored two tries in three championship games for Ireland, or some statistic like that.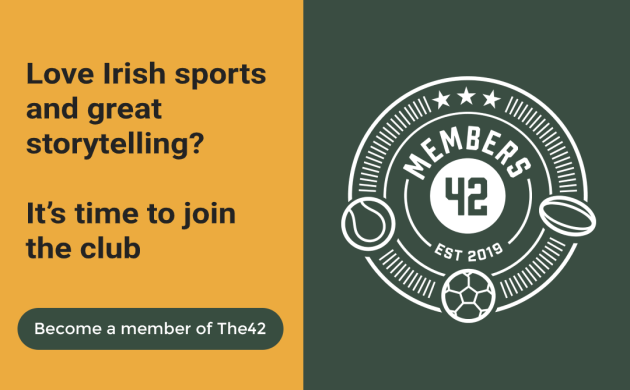 "So do that sort of thing is incredible and I know he would be the first – well, he may not be – but I'll be the first to give credit to everyone inside him, especially that backline that he plays on the edge of.
"And Rob Kearney behind him, helping him, that's where experienced guys count. Earlsy and Kearns in that back three helping him, making sure that he's always positionally near enough where he needs to be and those are the little learnings that he is lapping up."
As Ireland focus on themselves, Best insisted that the "scummy Irish" comment made by Eddie Jones last year, but which came to light this week, won't be used as a source of motivation before tomorrow.
"We're focusing on a massive game. Those sort of things, a lot of the players and people have done those private Q&As, I'm sure some of those things are taken… I'm sure he didn't mean it to be offensive towards Ireland or Irish rugby.
"If we start to get distracted with sideshows and things like that, it takes us off what is important to us. What is important to us is 80 minutes of rugby ahead of us."
The42 is on Instagram! Tap the button below on your phone to follow us!