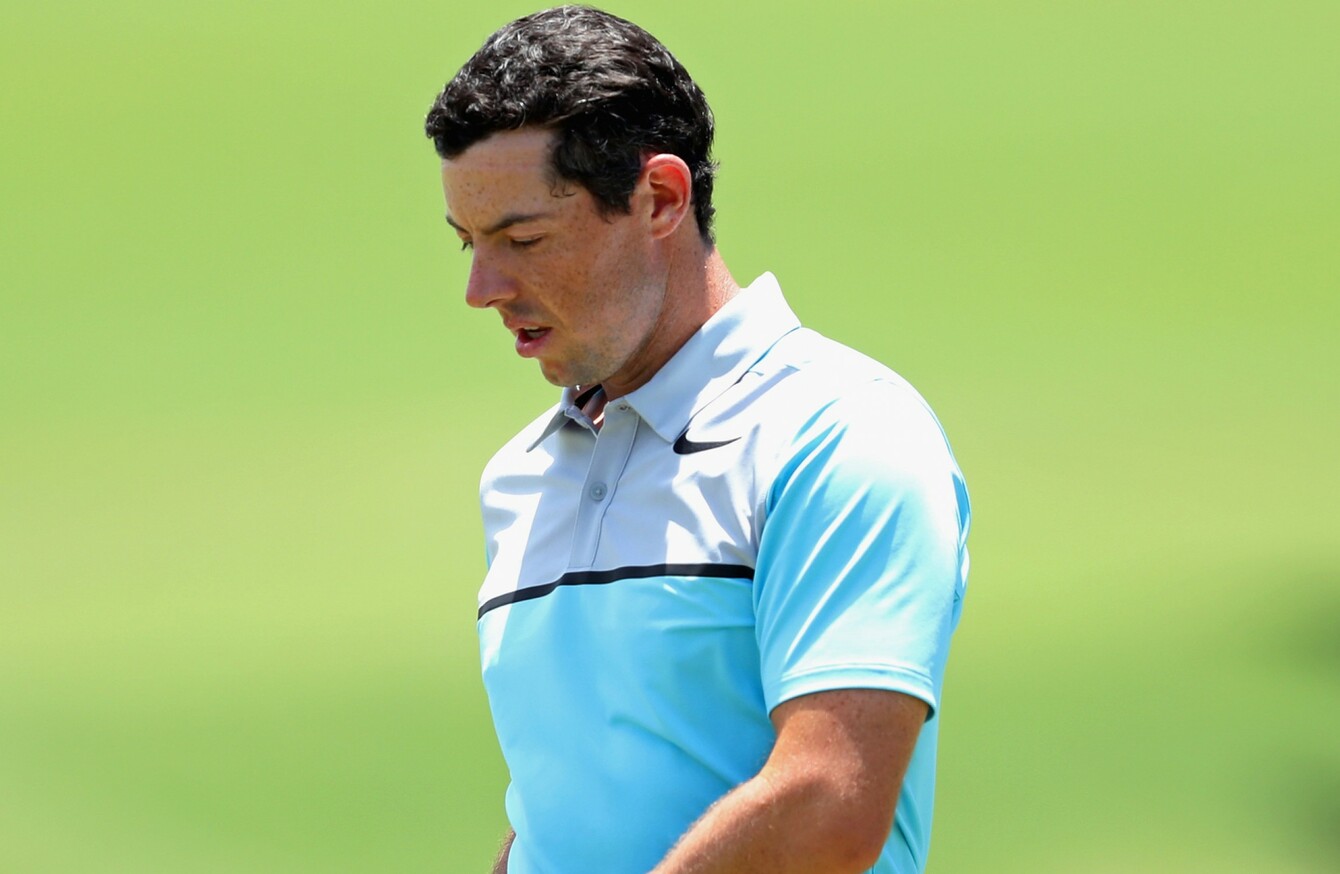 Northern Irishman Rory McIlroy
Image: Warren Little
Northern Irishman Rory McIlroy
Image: Warren Little
RORY MCILROY INTENDS to have a scan on his back as the injury troubled him at the Players Championship.
The Northern Irishman carded a one-under 71 at TPC Sawgrass on Friday and sits at even par – nine shots off the lead.
McIlroy, 28, was sidelined with a rib injury earlier this year and said his back had been troubling him ahead of the Players Championship, with an MRI scan to follow on Monday.
"It's in the same area as what the injury was at the start of the year, I said over there, if that injury was an eight or a nine in terms of pain and soreness and stiffness, this is around a four or five," the four-time major winner said.
"So it might just be a flare-up of what happened previously and I just need to rest for a few days and it might be OK. Hopefully that's what it shows in the scan next week.
"But, yeah, there's so many unknowns because we don't even know, unless you get an image taken of it and you know exactly what's going on you don't know, so just making sure that the tissue around it is as loose as it possibly can be and at least the warm weather helps keep it not stiffened up."
McIlroy, who is tied for 43rd at the PGA Tour event, said his eagerness to return to action may have led to the setback.
But he is hopeful the injury is not serious, saying: "I'm getting a MRI on Monday when I land back in Belfast, just treatment now.
"Again, thankfully it feels more muscular than joint or bone at this point. I feel like I can distinguish what the difference is between the two.
"It's just about making sure that there's no, that this left rhomboid doesn't go into spasm and doesn't really tighten up around the joint.
"So just working on that, as I said, but the warm weather helps, it helps it stay a little looser."