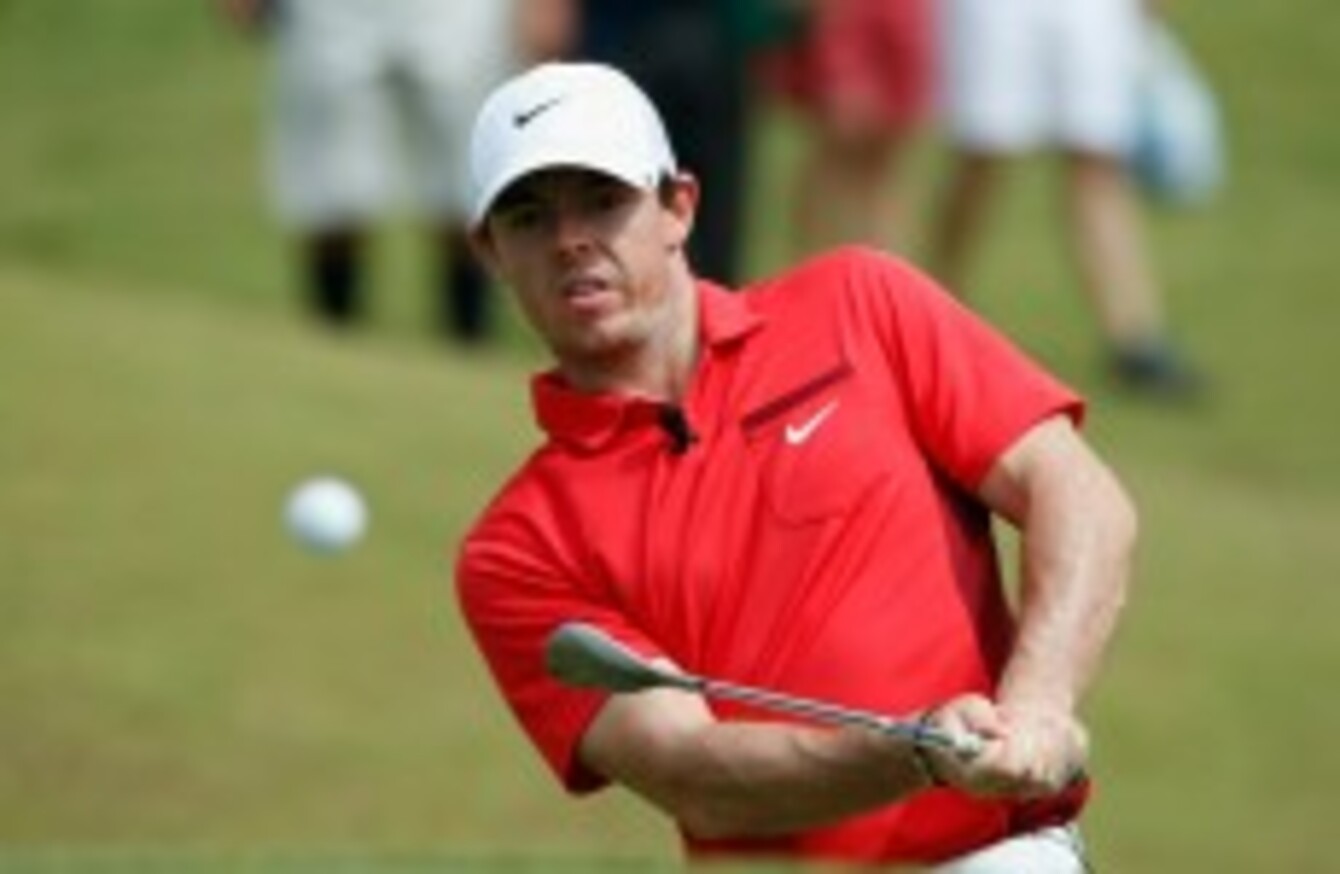 Rory McIlroy is helping out with Kerry GAA's fundraising drive.
Image: Getty Images/INPHO
Rory McIlroy is helping out with Kerry GAA's fundraising drive.
Image: Getty Images/INPHO
RORY MCILROY HAS pledged his support to a bumper Kerry GAA fundraiser in New York on 28 May.
The world's number one golfer and four-time Major champion has donated signed and mounted flags to a high-end auction as Kingdom chiefs go in search of funds to help complete a €5.8 million Centre of Excellence in Currans.
Offaly golfing superstar Shane Lowry has also put forward a pitching wedge for the gala bash at the Big Apple's Plaza Hotel, with a Ryder Cup flag signed by rival captains Tom Watson and Paul McGinley also up for grabs.
Kerry top brass have already raised close to €4.7 million for their ambitious project, which is due for completion in 2016, and the US trip could generate well over half a million dollars in added revenue.
American businessmen and artists will rub shoulders with Kerry artists, craftsmen and companies at the bumper fundraiser.
Other events in Boston, Chicago and London in the Spring have generated massive funds already this year and the 2014 New York fundraiser raised almost $500,000 in one evening alone.
This forthcoming event is expected to attract 400 attendees, with the auction featuring expensive works of art and craft from Kerry-based and New York artists, plus items from international sports figures and local luxury goods producers.
Some of the unique Kerry donations created specifically for the event include a portrait of legendary GAA commentator Mícheál Ó Muircheartaigh, by renowned painter Liam O'Neill, and a four-foot-high urn by potter Louis Mulcahy depicting Saint Brendan sailing to America and the Statue of Liberty.
Tony O'Shea of Ambri Wood Pieces has also carved a Gaelic football out of 200-year-old wood, mounted and signed by five top All-Ireland winners.
Other participating talented Kerry locals include seascape painter Carol Cronin, sports action painter Paul Downey, coastline painter John Hurley and goldsmith Brian de Staic.
There's a custom-made dress from Ballyheigue-based designer Don O'Neill and a cask of whiskey from Dingle Distillery.
Artist support for the fundraiser reaches beyond Kerry too, including watercolor painter Peter Knuttel of Wicklow, New York artist Valerie Hammond, and New York fine art photographer Neil Latham, who donated silver gelatin photographs from his American Thoroughbred Collection.
Comedian/actor Denis Leary, who has Kerry roots, donated a signed box set of his comedy highlights.
Kerry GAA's new Centre of Excellence will cover two locations, a co-hosted GAA facility at the Institute of Technology, Tralee, and six playing fields with a training facility at Currans near Kerry Airport.
Initial planning permission has been granted, and site work began at Currans on the first three sand-based pitches last year.
Kerry county board chairman Patrick O'Sullivan has indicated that they will be ready for use early next year.  
The clubhouse at Currans is still in the planning process and if Kingdom officials receive final approval by August, it should be completed by early next summer.
Kerry senior football team boss Eamonn Fitzmaurice believes that the multi-million euro project will greatly benefit the preparation of the county's various intercounty teams.
He said: "We'll finally have a base that we can call our own to train our teams to the best of their abilities with floodlit pitches and a selection of equipment all in one place.
There are currently only five floodlit pitches in Kerry and competition for the use of these is described as "fierce."
"It's quite a challenge to rely on club facilities in the winter," Fitzmaurice admitted.