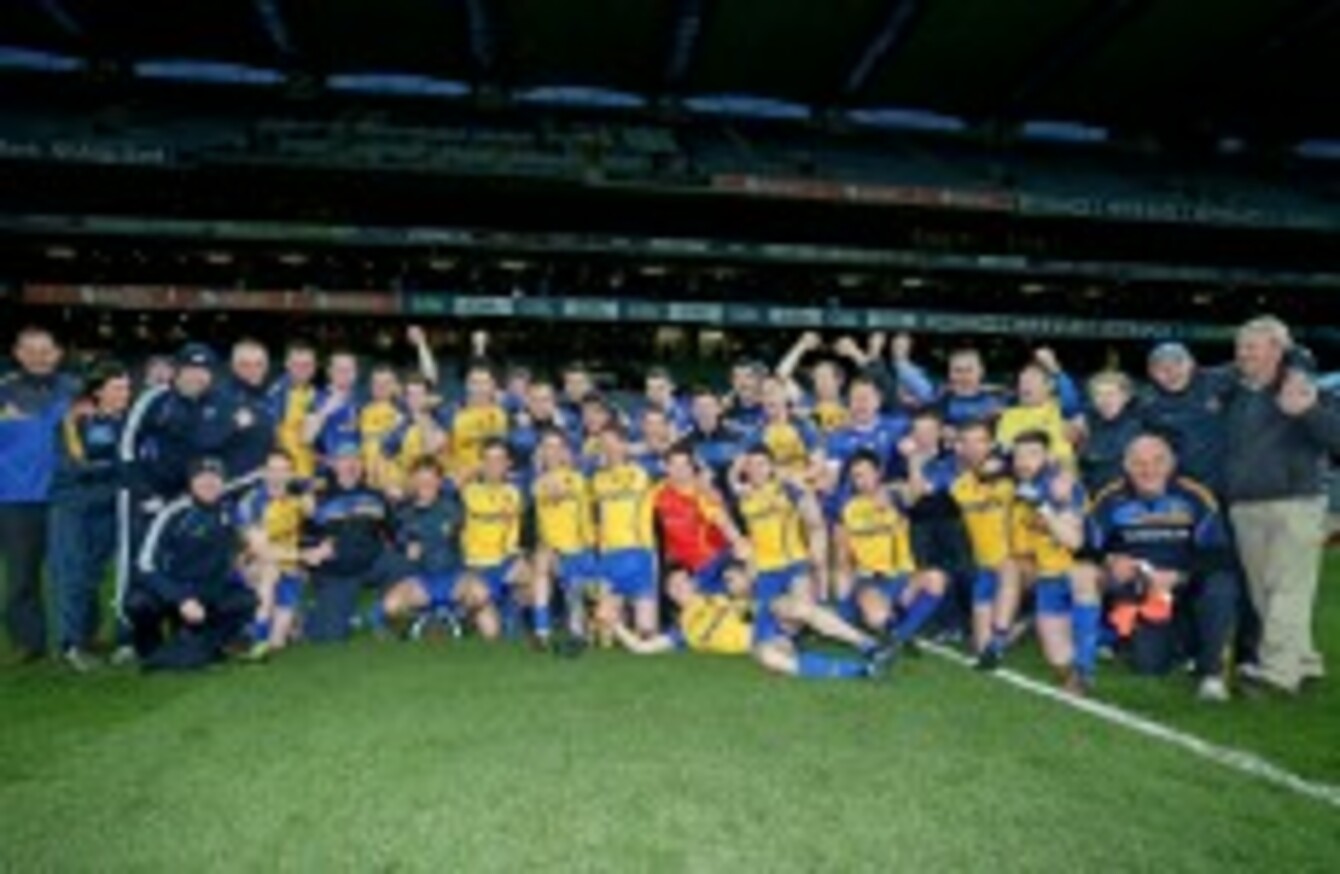 Roscommon will look to build on the league win over Cavan.
Image: Ryan Byrne/INPHO
Roscommon will look to build on the league win over Cavan.
Image: Ryan Byrne/INPHO
ROSCOMMON FACE LEITRIM in the opening round of their Connacht championship campaign on Sunday.
As they go in search of their first provincial win in three years, we look at the key questions which may define their season.
Dealing with the expectancy?
Roscommon have lived off the promise of their underage teams for the past decade, regularly fielding young and inexperienced teams, but constantly looking to the future.
The starting fifteen against Leitirim though have an average age of 24. Cathal Cregg, Senan Kilbride and Sean McDermott are all in their late twenties.
Roscommon fans are now beginning to demand results. How will their players react?
Are they winners?
Within the starting fifteen for the Leitrim game there are 26 provincial medals and six All-Ireland medals, between minor, U21, junior and senior successes. Roscommon also won this year's Division 3 league title.
Roscommon teams have won three of the last five U21 provincial titles, competing in two of the last three All-Ireland finals.
Since their All-Ireland minor success in 2006, Roscommon have competed in six of the last seven minor provincial deciders, winning two of the last three.
So these lads know how to win, don't they…
Source: me/YouTube
No Junior team?
In 2009 Roscommon won a Connacht junior title, a year before they won their last senior title.
A year before the heroics of their 2001 provincial win, and the emergence of their last team to have competed in Division 1 of the league; Rosocmmon won their last Junior All-Ireland title.
Before then they won their first All-Ireland junior title in 1940 three years before winning their only two senior All-Ireland titles in 43′ and 44′.
For the past two years Roscommon have failed to enter a junior team, and considering the relevance of junior or 'second teams' in the likes of Dublin or even Kildare – teams Roscommon would be trying to emulate – can the Rossies do without one?
Thanks to Dublin?
After the success of Jim Gavin's Dublin team, more and more counties seem to be doing away with their sweepers and going man for man with an all out attack approach.
This certainly suits Roscommon, as they racked up the second biggest scoring aggregate in this year's league (outside of Division 1).
So will the 'man for man' bug leave open spaces for Roscommon to exploit, or will they prove too naive against the big boys?
Donie and Senan?
Donie Shine was an All-Star nomination in 2010 with some superb performances in the full forward line. In the years prior to that, the main man inside was Senan Kilbride but he missed out in 2010 through injury.
Roscommon fans were then watering at the mouth with the prospect of the St Brigid's man lining out beside their minor hero of 06′. But it hasn't quite worked out like that.
In the hope of allowing both Shine and Kilbride to prosper, John Evans has moved Donie to centre-forward this year where he is also a key kick-out option at 6'5.
But will this tactic get the best out of Roscommon's twin towers?
No U21′s… really?
It's still early days but John Evans this week choose not to name any U21 in his starting team, including Diarmuid Murtagh.
Despite a total capitulation in their All-Ireland loss to Dublin, this was an exceptional bunch of players – Murtagh had bagged 2-05 in the league despite missing half of it with his U21 commitments.
Evans has had his issues with some of the younger members of the panel since the U21 final, but what role has he in mind for them this summer?