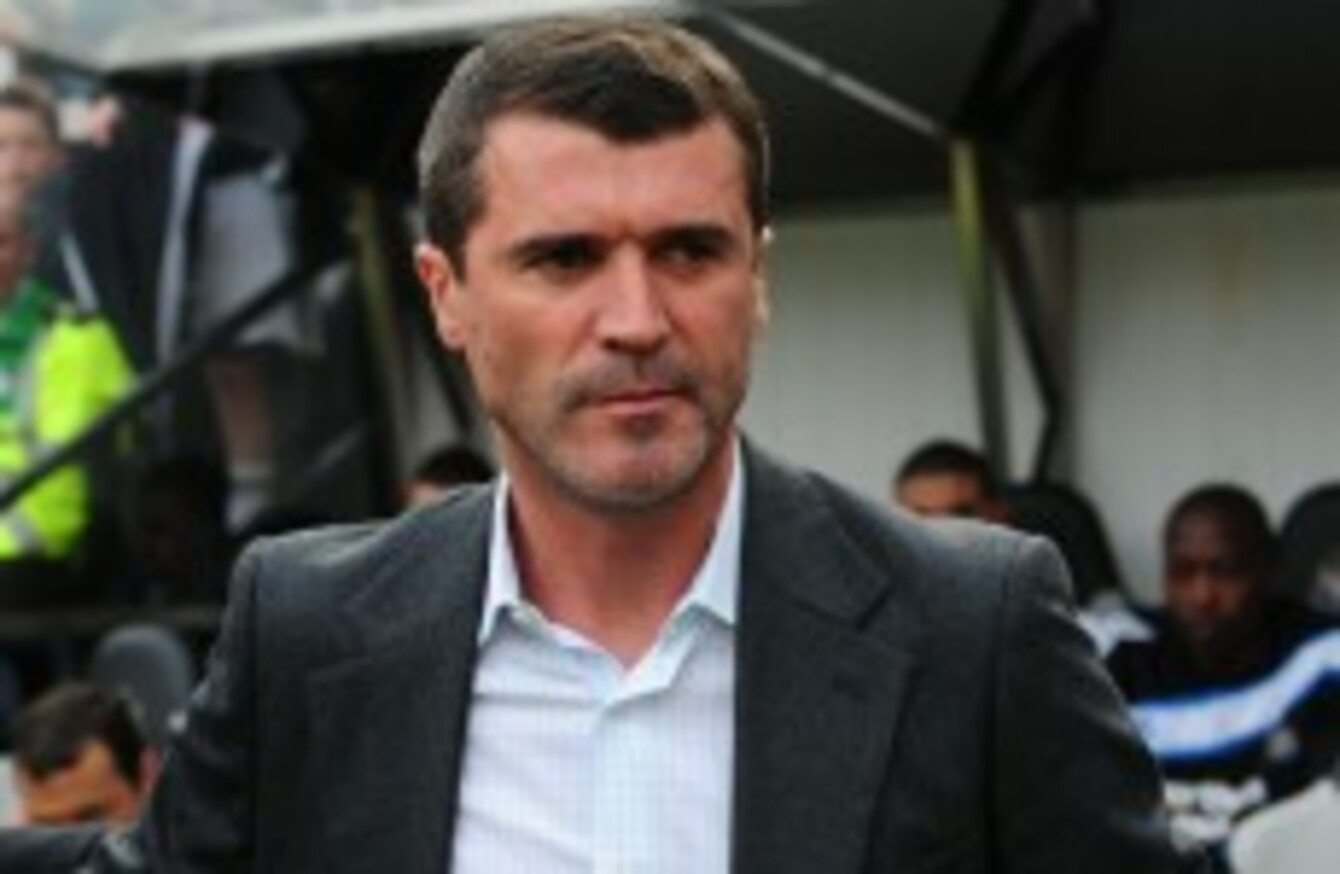 Roy Keane: divisive figure in Ireland, says Hickey.
Image: Owen Humphreys/PA Archive/Press Association Images
Roy Keane: divisive figure in Ireland, says Hickey.
Image: Owen Humphreys/PA Archive/Press Association Images
THE OLYMPIC FLAME may be handed to Roy Keane as part of the torch relay through Ireland in June.
Pat Hickey, President of the Olympic Council of Ireland, says no final line-up of torch carriers on June 6 has been made but famous Irish sporting personalities are being actively pursued.
Hickey told TheScore yesterday, "Roy Keane is a bit like 50% of Ireland love him and 50% of Ireland don't love him. I have no problems with Roy Keane but we have to ask the Football Association of Ireland who are our partners in this."
Hickey, also, did not rule out the possibility of approaching Sunderland winger James McClean if he fails to make the plane to the European Championships with the Ireland squad. He added, "Rory (McIlroy) is one of the celebrities that we would have liked for the relay but he is going to be in the United States playing golf, as is Pádraig Harrington.
"We have a problem in that the Ireland football team will be in Poland a week ahead (of the relay) and the rugby team will be in New Zealand. We looked at Rory, Pádraig, Brian O'Driscoll and Robbie Keane. We are still working with the football, rugby and golf (representatives) to replace them with good personalities."
'They will cause some great excitement'
Hickey was speaking at the official sponsorship announcement of Cadbury with the OCI and Paralympics Ireland on Tuesday. He added: "We are going to release all of the names in one go but one or two celebrities have already agreed and I think they will be well received. They will cause some great excitement.
"The only person from the OCI that will be involved in carrying the torch will be Sonia O'Sullivan, who is chef-de-mission for the Irish team this year. Sonia is an iconic figure and she is fully entitled to it."
Defrocked Irish priest Neil Horan, right, grabs Vanderlei de Lima of Brazil and knocks him into the crowd during the men's Marathon event at the 2004 Olympic Games in Athens. KOJI SASAHARA/AP/Press Association Images
Hickey revealed that Garda vetting would have to take place of each torch carrier. He remarked that special care will be paid to avoid a repeat of a politically motivated protest along the lines of Fr Neil Horan's antics in the 2004 Olympics. He remarked:
"We had a meeting at the Mansion House with LOCOG (London Organising Committee of the Olympic and Paralympic Games) and a few others. Someone had a short memory and said 'Sure nobody in Ireland would disrupt the torch relay'. Someone else replied 'We have a little priest that wears a skirt who caused a big disruption in the Athens marathon.'"
The relay will have 40 slots for participants and, after sponsors allocate six individuals each, the OCI has the responsibility for finding 22 torch-carriers. The torch, carrying the Olympic flame, will be handed over from Northern Ireland to the Republic by Wayne McCullogh to Michael Carruth. The boxers achieved national acclaim, when winning silver and gold medals respectively, at the Barcelona Olympics in 1992.
Additional slots on the relay will go to representatives of Special Olympics and Paralympics Ireland, the Travellers community, ethnic diversity groups and An Garda Siochana.
The OCI President was tight-lipped on whether John and Edward Grimes – aka Jedward – would be taking part. The pop pair would be certainly fit for the relay after competing in a marathon in Los Angeles on March 18.
The closing date for nominations is March 30 and the full relay line-up should be unveiled in mid-April. The FAI was contacted for a comment on the approach to Roy Keane but have yet to officially respond.