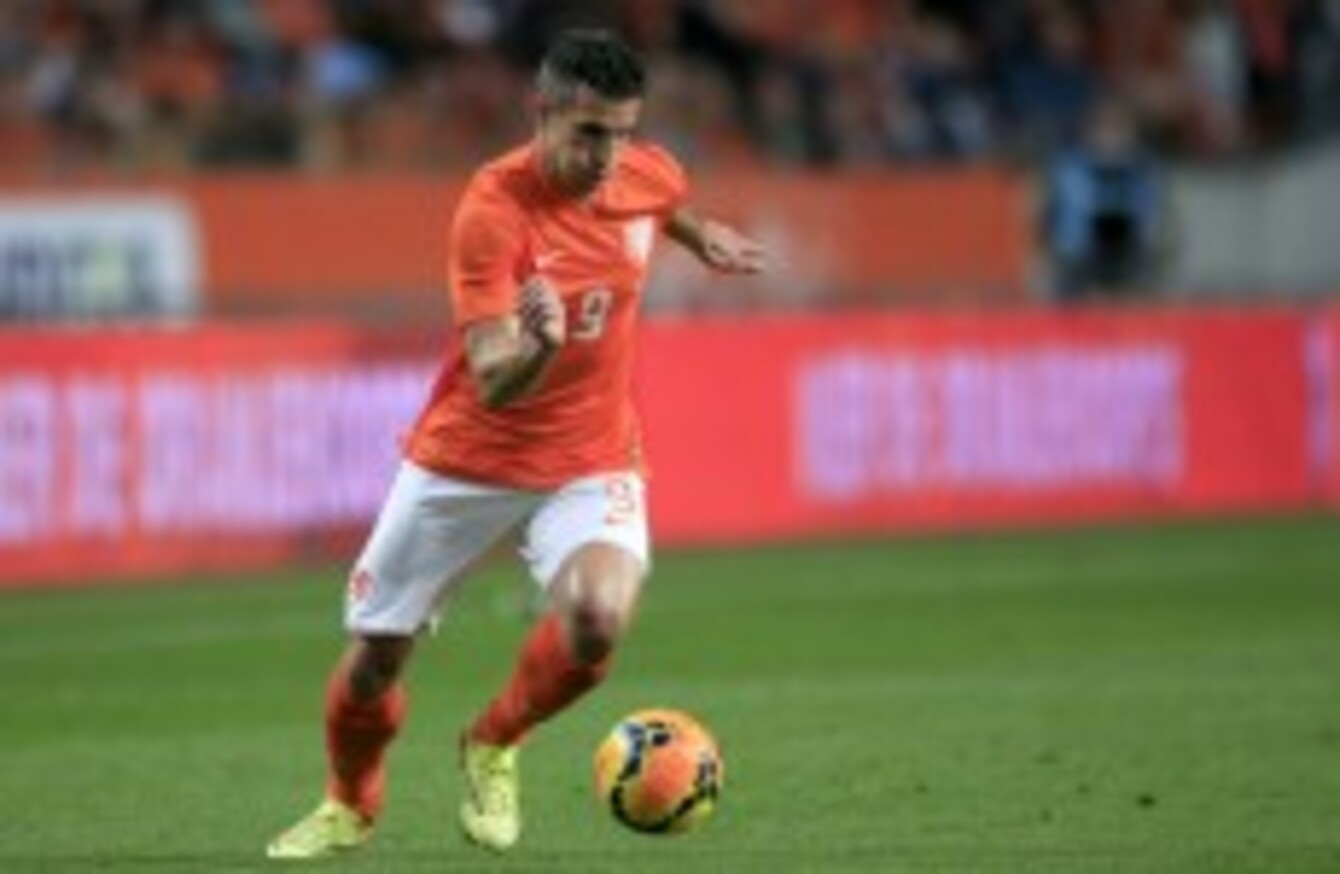 Image: Peter Dejong
Image: Peter Dejong
NETHERLANDS STRIKER ROBIN Van Persie is counting on the World Cup to act as a cure for a 'complicated' season at Manchester United.
"For the first time in my professional career I finished a season without qualifying for a European competition," the 30-year-old striker told AFP.
In his first season at United under Alex Ferguson, Van Persie scored 26 league goals as the team secured the English Premier League title.
However, the second season was a disaster as Britain's wealthiest club slumped to their lowest finish since 1990 and new manager David Moyes lasted only 10 months.
"It was a complicated season. Nothing worked for us," Van Persie bemoaned. The striker had regular injuries which culminated in a sprained knee in March that ruled him out for six weeks.
"I was never worried that I could miss the World Cup, but it is true that this injury came at really the worst time," he told Dutch media last week.
Brazil may be the last chance for Van Persie, who made his name at Feyenoord and became an icon at Arsenal before his £24 million ($40 million, 29.5m euro) move to Manchester in 2012, to claim a title on the international stage.
His reputation is already secure in England, where he is the 10th highest scorer in Premier League history with 134 goals.
As one of the most feared strikers in the world — he was the top scorer of any European nation in World Cup qualifying with 11 goals — he has become the centre-piece of the Dutch team.
Last year he was made team captain, as Louis van Gaal, the Dutch coach who has just been named as the new Manchester manager, made a u-turn in his attitude to the striker.
At the start of qualifying, van Gaal had named Klaas-Jan Huntelaar as the spearhead of his strike force.
 Bouncing back
The Dutch reached the final of the 2010 World Cup, but van Persie and his team-mates had a disappointing 2012 European Championship in Ukraine, where the Netherlands crashed out in the group stage.
Van Persie bounced back, though, as Van Gaal readily admitted.
"He has such talent that I cannot get by without him," the coach said after van Persie scored three goals against Hungary in October 2013 to become the Netherlands' all-time leading scorer.
He has 42 goals from 83 international matches, but while he has regularly shone in friendlies and qualifying for the big tournaments he has yet to really make his mark on a World Cup or European Championship finals.
He scored just once, against Cameroon, during the group stage at the 2010 World Cup, and also notched a solitary goal at Euro 2012. He has never scored in the knockout stage of a major tournament.
"I hope that the World Cup will help me to get rid of this label," he told Dutch media.
Van Persie says he has become less selfish as his responsibilities have grown within the team.
He scored a spectacular goal to give the Netherlands a 1-1 draw against Ecuador in a warm-up match last Saturday, controlling the ball on his chest before firing in on the volley.
However, Van Persie preferred to give credit to his young team-mate Jordy Clasie for the pass that gave him the chance.
His rise in the team has been at the expense of Wesley Sneijder, who lost the captain's armband and who has regularly been a rival within the Dutch squad.
And, according to British media, Van Gaal is set to increase his reliance on Van Persie by making him Manchester United's captain next season in place of Wayne Rooney.