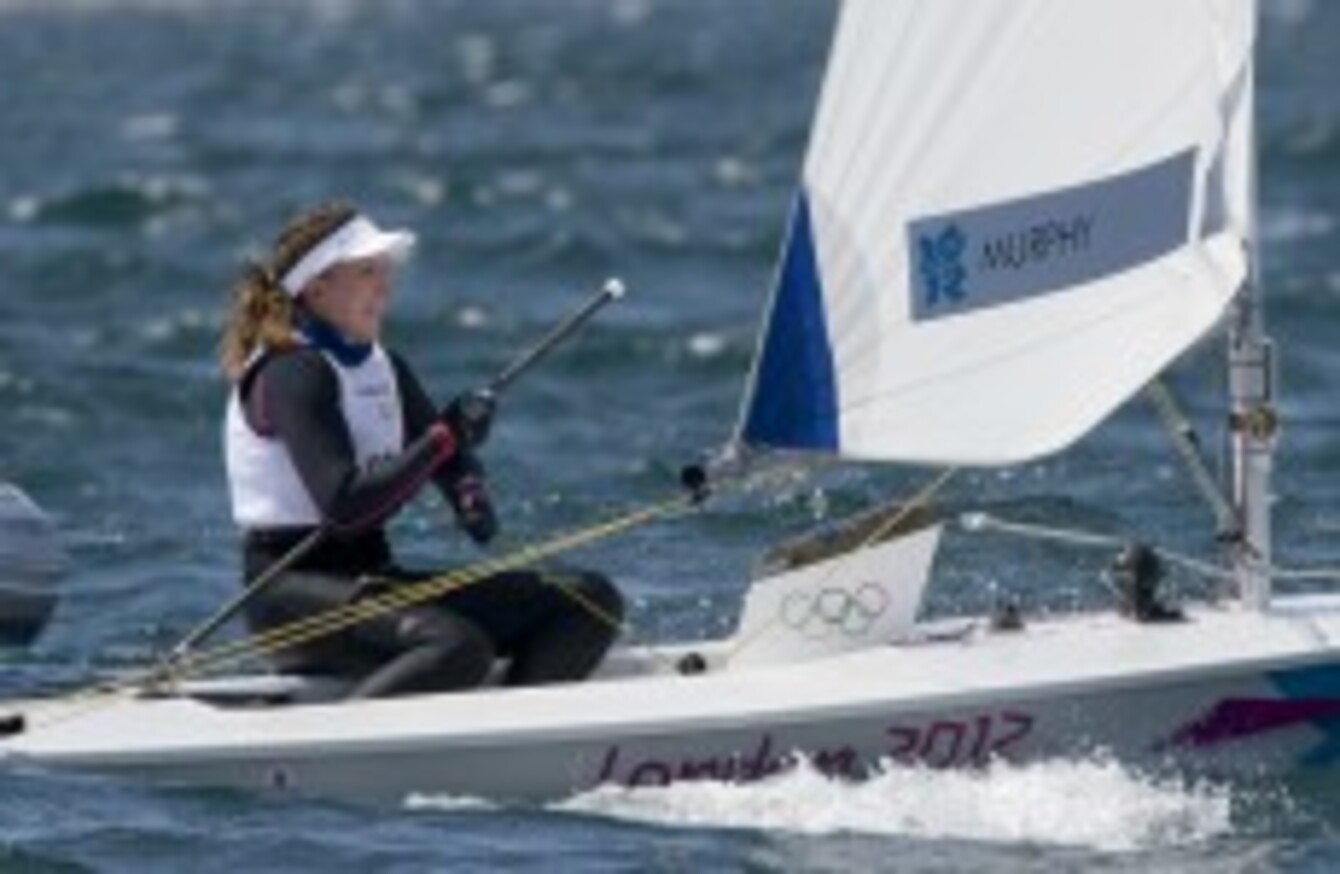 Image: ©INPHO/Morgan Treacy
Image: ©INPHO/Morgan Treacy
ANNALISE MURPHY'S EARLY dominance in the laser radial class was put to the test on Wednesday as weather conditions made for a unpredictable day's sailing in Weymouth.
Battling strong and shifting winds, Murphy finally lost her unbeaten record as she finished eighth and 19th in races five and six of the competition.
The Dubliner's struggles gave her nearest rivals a chance to eat into the points lead she built up in winning the opening four races.
With a rest day scheduled for tomorrow, Murphy will still wear the overall leader's gold jersey when racing resumes on Friday afternoon.
She leads with a net score of 12 points, two points ahead of Belgium's Evi van Acker with Marit Bouwmeester of Holland five further back on 19.
There are 10 races in total before the boats with the top 10 net scores (nine best races) progress to Monday's medal final.
There was disappointment for Ryan Seaton and Matt McGovern in the men's 49er. The Irish board finished 12th and 19th today, dropping from sixth to ninth in the overall standings.
In the laser, James Espey finished 47th and 42nd. With his discard he lies 45th overall after six races.