TIMES SQUARE, MAY 2016.
Located in the northwest corner of New York's major commercial district, the NASDAQ MarketSite — a seven-story cylindrical tower with an LED electronic wall — shines brightly. It's one of the most sought-after advertising positions in the city.
You'll find that NASDAQ's official Twitter account often posts pictures of the ad campaigns adorning the wall; the usual suspects, MasterCard, PayPal, DreamWorks, are all there.
On 5 May this year, three days after a maiden career victory, Seamus Power's name was up in lights.
As winner of the United Leasing & Finance Championship on the Web.com Tour, his trophy presentation was projected to downtown Manhattan, bringing him to the attention of millions of passersby.
Back home, he was an unknown quantity.
Waterford, December 2016.
After a breakthrough twelve months, Power has made the journey back to Ireland to spend a well-earned break with family and friends.
Part of his schedule involves spending a day at Faithlegg Golf Club where he gives a coaching clinic and then conducts a Q&A session. The room is packed with aspiring golfers and club members. Autographs, photographs, selfies.
They have always been proud of their own in Waterford, but Power's status has been elevated to new heights in 2016. His Twitter bio sums it up quite nicely: Irish professional golfer, PGA Tour member and Irish Olympian.
Power's story should be regarded as one of the great sporting successes of the year. His journey to Rio and then beyond to earn full playing rights for this season is a culmination of years of hard work, perseverance and sacrifice.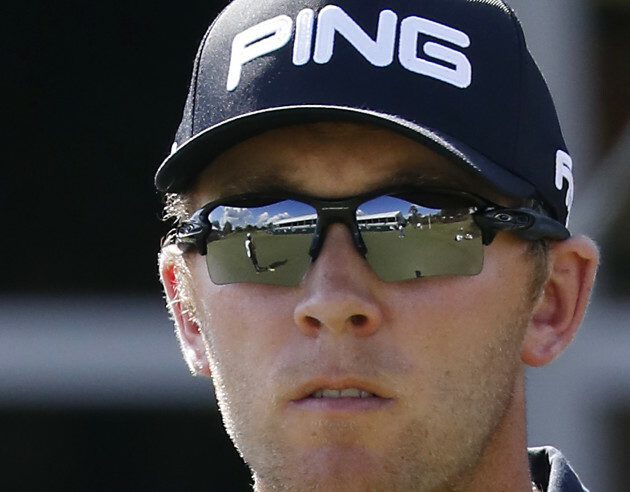 AP / Press Association Images AP / Press Association Images / Press Association Images
At 29, he had to bide his time and climb the ladder with a great deal of patience but his development from a young junior from modest surroundings to a full-time member of golf's biggest tour has been worth the wait.
"It was very special," Power tells The42, recalling the moment he won his tour card.
You always plan on getting there but when you finally do, that moment is certainly very sweet. It's very satisfying, that's the best word I can use. Knowing that you've put in a lot of work and a lot of people have helped you along the way. You're obviously doing it for yourself but a lot of people will take great pride in you getting to a moment like that to be able to share it with family and friends was a very nice feeling.
Family has always been important to Power so it's only fitting that he takes stock of a whirlwind few months over Christmas in the company of those who made it all possible.
Few will have watched on with more delight than his father, Ned.
When the pair sit down, they will no doubt look back on the last 18 years and this journey with a great deal of pride and satisfaction but also with a tinge of sadness.
Power's mother, Philomena, passed away when he was just eight years old, leaving Ned, a farmer, to care for Seamus and his twin brothers, Jack and Willie, who were 10 at the time.
The family farm in Tooraneena, a small village in west County Waterford, bred cattle and sheep but the income was modest and wasn't enough to fund the boys' sporting aspirations.
Determined not to let anything get in the way of his sons chasing their dreams, Ned, incredibly, applied for a second job in Boston Scientific's Clonmel factory. He would go on to combine running the farm business with eight-hour shifts wielding defibrillators.
"I wanted my sons to follow their dreams," he told the PGA Tour recently. "I took a couple wrong turns in my lifetime and, like any parent, I would like to see my sons reach their dreams."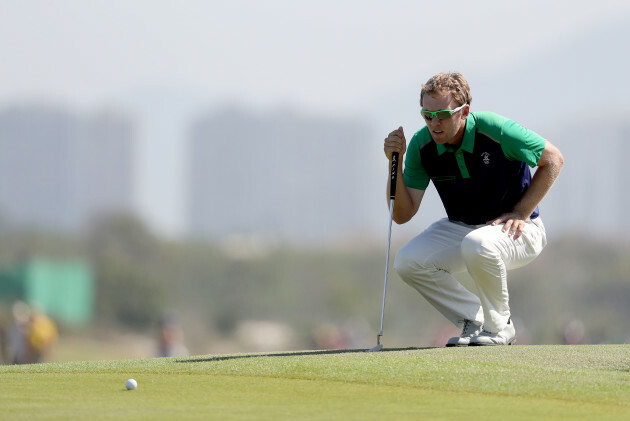 Dan Sheridan / INPHO Dan Sheridan / INPHO / INPHO
Power and his two brothers were prodigiously talented teenagers. They played, and excelled, at a number of sports including handball, racquetball, Gaelic football and hurling. Sport came naturally to them.
"It's expensive playing sport," Seamus says. "Dad taking on a second job wasn't just for sport but it allowed us to continue to play and travel to play. Looking back, I don't know how he did it. I'm sure it wasn't easy."
Racquetball, in particular, was a game Power showed great potential in and claiming a bronze medal at the World Championships in Los Angeles when he was 10 underlined his pedigree.
But golf would become his true love and as other sports were phased out, it wasn't long before Power was concentrating all his time and effort on it.
"There was no history of golf in the family at all," he admits. "I got introduced by friends of my parents. They were members in West Waterford Golf Club and they took my brothers and I out to play when we were young.
"We all played for a little while but my brothers were good GAA players so they went down that road and I really liked the feel of the golf so I started playing more and more and eventually it became my main sport."
In whatever he did, Power played and won. A background in sports demanding hand-eye coordination meant he was a natural with club in hand and success quickly followed.
West Waterford Golf Club and its members knew they had something special on their hands and took him under their wing, nurturing his talent and aiding his development during a stellar amateur career.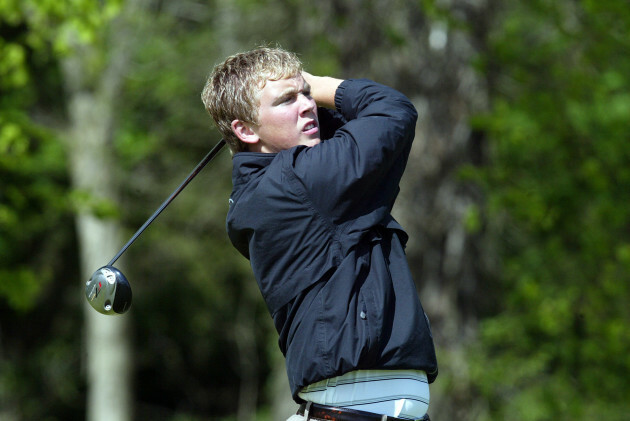 INPHO INPHO
Power first came to prominence at national level by winning three Irish youth titles and by doing so became just the only second player to achieve such a feat only behind John McHenry. His third win, in Lisburn in 2008, saw him obliterate the rest of the field to claim an 11-shot victory.
Representative honours followed and Power was part of junior teams with Rory McIlroy and Shane Lowry before their respective careers took alternative paths.
McIlroy's decision to go pro at 18 and consequently turn down a scholarship at East Tennessee State opened the door for Power to head to America and continue his golfing education over there.
"I guess when you're young, you don't know all the ins and outs of chasing that dream to become a professional golfer," he continues.
You always say 'I want to be a professional golfer and this and that' but for me it was a little late. I was always hopeful but it wasn't until my last year in college or even last four of five months where I played very well and I thought 'jeez maybe I could give this a shot' so it was a little later for me. I know some guys realise it very early that they're in a position to do it.
"It's obviously a huge dream but you don't always realise the steps it takes to get to this point. A lot goes into it, not for everyone, but for most people you have to keep gradually improving and take the opportunity when it comes.
Mine was a little slower I guess. I kind of went by baby step, by baby step, by baby step. Rory and Shane are very, very special talents but for me I always said as long as you keep improving you've always got an opportunity. For me it was slow and steady as it wasn't always plain sailing.
Under the tutelage of coach Fred Warren, Power's swing matured and his game progressed during four years in Johnson City. Like so many young Irish golfers, he combined academic studies — a degree in accounting — with the golfing experience and exposure and was able to enhance his reputation in the States with a prolific college career.
"A lot of the things you want to achieve in life come with sacrifices but it was something I wanted to do and take that opportunity to see how my game compared to the top amateurs in America," he said of moving away from home.
"You can certainly do it both ways and I thought that was going to be my best opportunity to do it that well. You're a long way from home but the world is certainly a lot smaller place now, you've got Skype and flights are cheaper. You still miss family and friends when you were away but I had that goal in my head.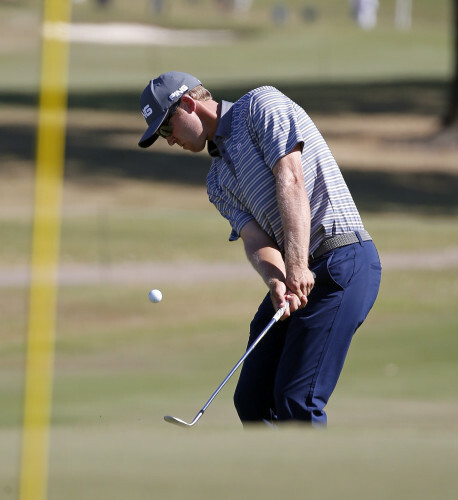 Rogelio V. Solis Rogelio V. Solis
"I knew I had a lot to learn and a lot of improvements to make. You were given every opportunity by being given the best resources and facilities so it was up to you. I knew if I could watch and learn and work hard there was a chance I would improve myself."
Improvement is one thing but fulfilling the potential and finding that breakthrough moment is another — and failing to make it through Qualifying School in four consecutive years wasn't part of the plan.
In the intervening years, Power based himself in Charlotte, gained more experience and continued taking those baby steps by plying his trade on the eGolf Tour. It was a slow, and expensive, process.
But with the support of family and friends, and the financial assistance of the Irish Sports Council, Power was able to justify his means and ensure the flame didn't begin to flicker.
"Your family plays such a huge part just giving you the support because again there's going to be rough times," he adds.
"It's easy in the good times but when it gets tough you need family and friends. I started in West Waterford Golf Club 17 years ago and they became like a second family and they've been nothing but supportive all these years.
Even when I was struggling at times on mini-tours or even back at amateur golf, they were always behind you and that means a lot. It can be a lonely enough sport but knowing you have family and friends there is a very nice feeling and helps you through the rough times."
After agonisingly falling short — including two one-stroke misses — Power's time arrived. Salvation and justification, at last. The breakthrough he had worked and strained so hard to achieve came in autumn 2014 as he finished in a tie for fifth at Q-School's final stage.
It meant he had full playing rights for the 2015 Web.com Tour season, the PGA Tour's second-tier structure. He enjoyed a solid debut season and retained his card with a 67th-place finish on the money list, earning $81,000. Another step on the ladder; and the next goal of the PGA Tour came into focus.
"If I ever had the moment where I felt like I wasn't good enough, I would've quit on the spot," he insists. "I never doubted I wouldn't make it. I don't think it can sneak in because if you have any doubt it's going to make it very difficult.
"For me, I knew if I could play my own game and keep doing the right things then I knew I would definitely get there. I never had that doubt and if any doubts creep in you're in awful trouble, especially in a game like golf, it's such a mental game."
Perhaps it's easy to say now after getting across the line, but he was right. Starting 2016 760th in the world, Power, now more comfortable with his own game and the rigours of the professional circuit, found an extra gear and surged into contention on a weekly basis.
It all came to fruition at Victoria National in Indiana. In becoming the first Irishman to win on the Web.com Tour, Power took a significant step towards finishing inside the top 25 on the money list and thus qualifying for the promised land.
"It was a combination of things," he says of 2016. "You learn and I was just a little more comfortable in the surroundings than I was in previous year. I felt like I was on the right path with many parts of my game and it came together a little bit.
Golf is one of those sports that's always changing, always evolving, so you just have to keep going on the right path so sometimes some things work and some don't so it's just about getting them all going in the right direction to make things feel easy and it was one of those years that felt like that which is nice.
"You don't win that often in golf and when you do it really just confirms that things are going well for you and some of the things you're working on are actually the right things.
It's a nice feeling and something that gave me a massive amount of confidence. That golf course was probably one of the toughest we played on all year and to play well, especially down the stretch, gave me a lot of confidence and it's something I still lean back on in a lot of situations."
Rio, August 2016.
With his Tour card all but secured, Power's form was rewarded with a call from Paul McGinley in early June. Going to the Olympics had never even entered his thought process until he picked up the phone and learned of Lowry's withdrawal.
Power admits that he was never going to pass up the opportunity, with the two weeks in Brazil offering him the chance to pick the brains of McGinley and Padraig Harrington as much as anything else.
"I didn't question it for a second and to I had my PGA Tour card locked up through the Web.com Tour so that certainly was a big help. People ask me what would I have done if I was right on the limit and to be honest I still don't think I could have passed it up. It's something that you're never going to have the opportunity to do again and it's the Olympic Games, it's something that you grow up watching."
Power, now ranked 336th in the world, understandably started tentatively but grew in stature as the week progressed and he was briefly in contention for a famous medal before settling for a tie for 15th.
James Crombie / INPHO James Crombie / INPHO / INPHO
"It went above and beyond what I thought it was going to be," he recalls. "I was spoilt, that was one of the things I was looking forward to most and it certainly proved to be. I spent so much time with Paul, Pádraig and even (Harrington's caddie) Ronan [Flood] — they've won a lot of golf tournaments and have had a lot more success that I can only dream of — but just to be around them and see how they operate and ask them questions here and there.
"I was just making sure I was listening when they were talking. They've had so much success throughout their careers and it was certainly great to be around. It gave me a second wind for the second half of the year and a lot of incentive to go forward. I had to play and compete with some of the guys I was going to be seeing every week and it just made it all the more exciting going forward."
That confidence and renewed enthusiasm was certainly evident as he embarked on the next chapter of his career. In the first five events of the 2017 wraparound season, Power has already demonstrated his exciting potential.
The Waterford native hit a rich vein of form in the opening weeks of the season and was in contention heading into the final round twice in four starts, before unravelling in the final rounds at the Sanderson Farms Championship and OHL Classic.
"I was disappointed with those couple of rounds," he admits. "But you know what that's part of the learning curve I guess. I've learned a lot from my first couple of tournaments and hopefully I can put that to good use going forward."
Going forward, Power has his sights firmly on gaining a footing on Tour and that will eventually involve earning the $800,000 to keep his head above water for another season.
But first it's baby steps. He returns to duty at the Sony Open in the second week of January and will play three events in the first month of the year in a bid to establish himself further.
Mapping out his schedule to take in these prestigious events is a reminder of how far Power has come in a year.
"If someone had told me I was at this point a year ago I certainly would have taken it," he says. "It has been an exciting year, a lot of exciting things have happened and there's obviously something to build on going forward."
The platform has now been laid and after years of building, Power finally finds himself in a position he dreamed of for so long. It's an understatement to say there's a lot to look forward to but after a whirlwind year, the next few weeks will be spent recharging the batteries and taking stock.
"It is funny when you come home because you forget so many people follow your every shot and I know that brings a lot of excitement especially for my Dad who follows all of that.
"It's something you don't do on your own and certainly a shared experience. I know he's getting some enjoyment out of it which makes me over the moon.
"Now I've got to set up my goals and I suppose the bigger thing is setting up things to help you achieve those goals. You have to keep improving, monitor all aspects of your game and make sure they're all going in the right direction and you're doing the right things."
He did all the right things in 2016 but now the challenge is to replicate that success over the course of the next twelve months. Onwards and very much upwards, one step at a time.
The42 is on Instagram! Tap the button below on your phone to follow us!