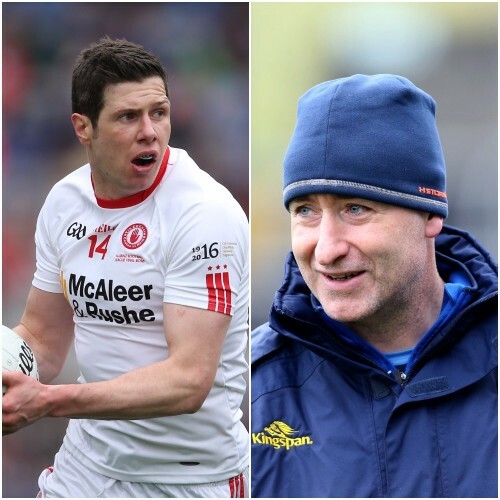 Tyrone's Sean Cavanagh and Cavan coach Mattie McGleenan
THEY WILL BE opponents in Omagh on Sunday.
Yet Tyrone player Sean Cavanagh and Cavan manager Mattie McGleenan have plenty experience of being in the same camp.
During McGleenan's Tyrone career, he was a player Cavanagh aspired to be. And when McGleenan's playing days ended, his coaching stints tended to see Cavanagh come under his influence.
"Mattie's a personal friend," says Cavanagh.
"He coached me in the McRory Cup back in 2000 in Armagh. He coached me for the club (Moy) for a couple of years around '07, '08, '09. (He's a) great, great fella.
"I would be in constant contact with him, he lives only over the road in Eglish. He's obviously getting a tune out of Cavan at the minute, they're playing out of their skins.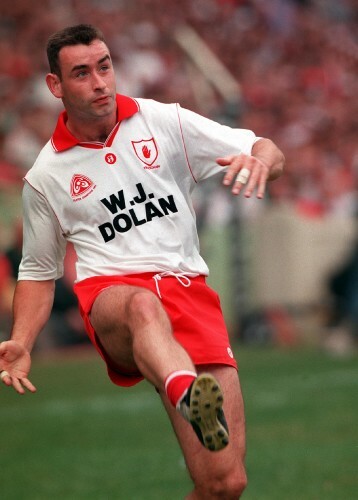 ©INPHO ©INPHO
"The type of guy he is, he'll always get the buy in of the players. I said that before he came on board and you can see how the Cavan guys are responding to him.
"He got a scalp up in Kingpsan Breffni Park in the McKenna Cup and I've no doubt he'll be looking to come to Healy Park and send out a message as well.
"That's going to be a tough for us no doubt about that. He'll know how to make life difficult for us. It's obviously our job to make life difficult for him."
Brendan Moran / SPORTSFILE Sean Cavanagh at the recent EirGrid U21 football championship launch. Brendan Moran / SPORTSFILE / SPORTSFILE
Cavanagh wasn't surprised to see McGleenan enter the inter-county management arena.
After his success with Monaghan club Scotstown, he was snapped up by Cavan last winter.
"I knew the qualities he had from schools and club football. He's a great manager, very clever, gets the best out of all the players he works with. Just loves it.
"You can hear it in his interviews and see it in his interviews, he's got that zest for football and football management.
"He really is made for it. I've no doubt he'll be successful."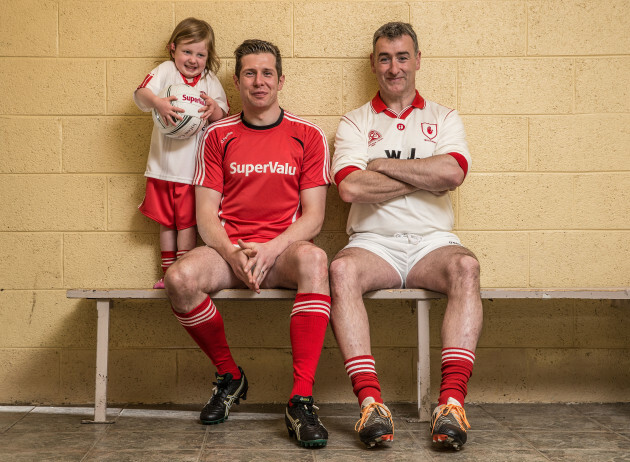 Billy Stickland / INPHO Billy Stickland / INPHO / INPHO
McGleenan has already claimed the scalp of Tyrone this year, back in January in the Dr McKenna Cup by 1-13 to 0-12.
"When you've won so many McKenna Cup games, you automatically assume that you're going to continue to win," says Cavanagh.
"But one thing I'd say is that we were short of players at that point, we maybe only togged out 19 players that day and had to bring in a few extra players for the Jordanstown game.
"There were players injured and with their clubs and whatever. But it was a Tyrone team beaten by Cavan, you have to take it on the chin.
!We didn't perform. You could see the Cavan guys, even though it was only early January, they were buzzing.
"They really took an awful lot out of that game. We have to be ready for them because we know they're a tough proposition."
The42 is on Instagram! Tap the button below on your phone to follow us!