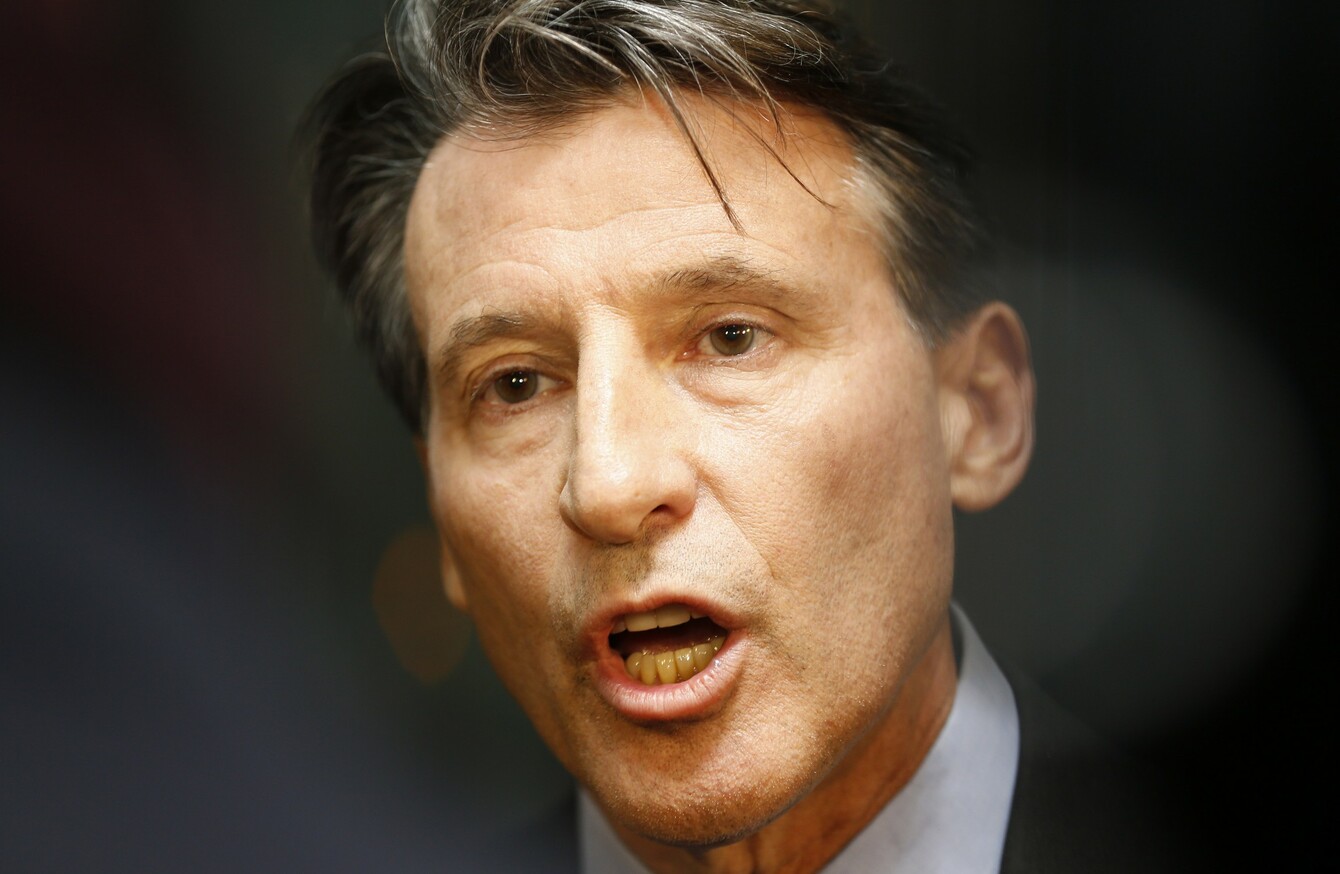 Coe announced his decision after a meeting on Thursday.
Image: AP/Press Association Images
Coe announced his decision after a meeting on Thursday.
Image: AP/Press Association Images
INTERNATIONAL ASSOCIATION OF Athletics Federations (IAAF) President, Sebastian Coe, has stepped down from his paid role as an ambassador for Nike.
The head of athletics' governing body had been accused of having a conflict of interest and has this afternoon relinquished the post with immediate effect.
Lord Coe had become under increased pressure to sever ties with the American sports brand after it emerged he'd lobbied on Nike's behalf in Eugene's successful bid to host the 2012 World Athletics Championships.
Nike's headquarters in Oregon is situated close to the city of Eugene.
After emerging from a meeting of the IAAF council in Monaco this afternoon, Coe revealed he had ended his long-standing relationship with Nike.
He insisted the decision had been made in order to focus on cleaning up the sport and the organisation.
"It is clear that perception and reality have become horribly mangled. I have stepped down from the Nike position I have held for 38 years," he said.
"The current noise around it is not good for the IAAF and it is not good for Nike. I don't feel my role with Nike is a conflict of interest but is has become a distraction."
Coe, unpaid as head of track and field's world governing body, received around €142,000 a year for his global ambassadorial role for Nike.
The Briton, a two-time Olympic gold 1500m medallist, is accused of lobbying disgraced predecessor Lamine Diack to hand Eugene the World Championships.
Bjorn Eriksson, who led a rival bid by Gothenburg for the 2021 championships, said Coe telephoned him on Wednesday to say it had been wrong to give the event to Eugene without a formal bidding process.
Coe insisted, however, that he had not been responsible for the decision that was made in April.
With additional reporting by - © AFP 2015