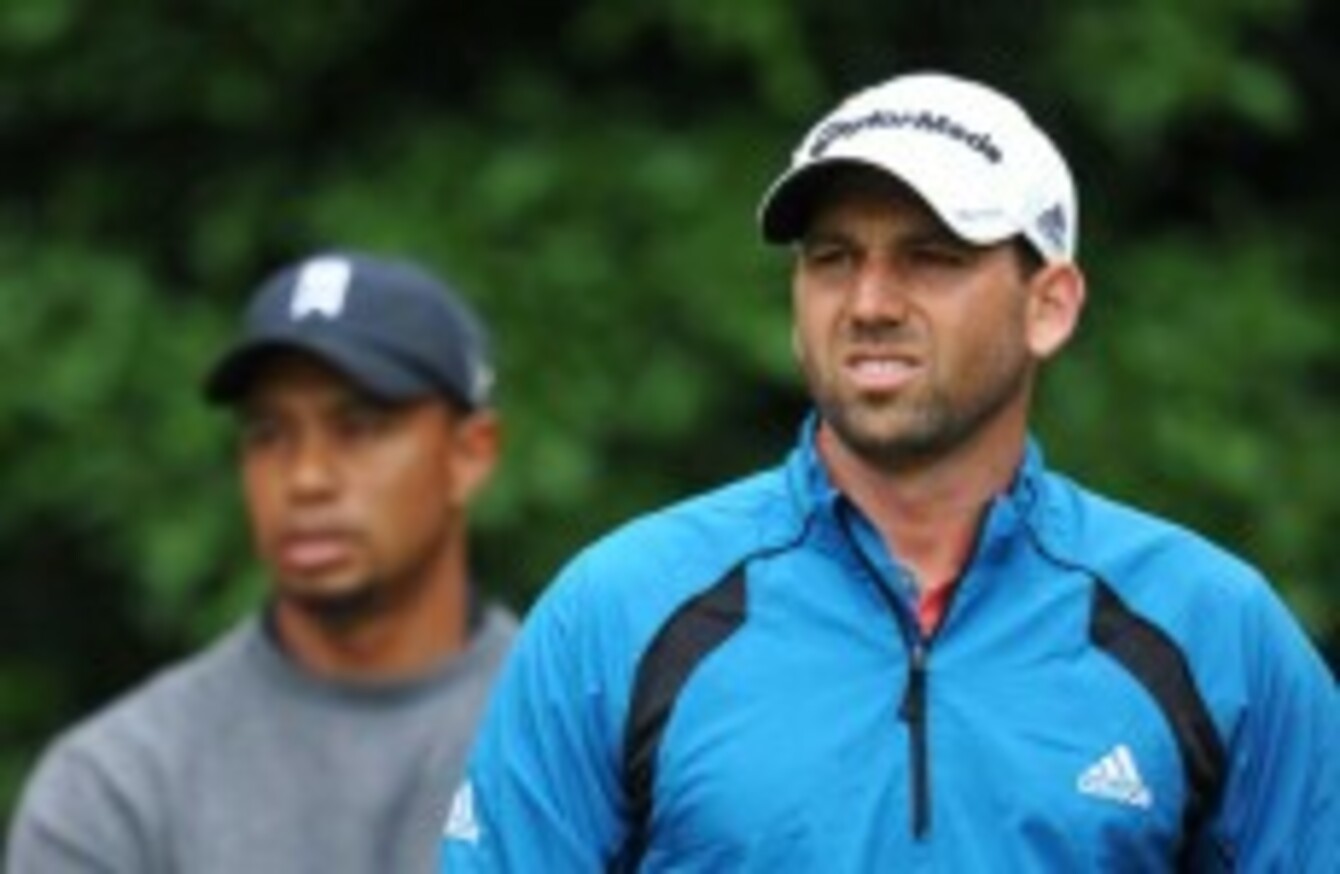 Image: Action Images
Image: Action Images
WORLD NUMBER ONE Tiger Woods and Sergio Garcia have shaken hands on the driving range ahead of the US Open.
The pair, who are known to dislike each other, appear to have moved on after Garcia insulted Woods at the European Tour awards in May.
Their relationship hit a new low when Garcia's 'fried chicken' comments were interpreted as racist, Woods describing them as 'hurtful'.
Ahead of the US Open at the Merion Golf Club, the Spaniard found Woods on the range and the pair shook hands on Monday – the first step towards moving on from their feud. Scot Colin Montgomerie, whose relationship with American fans has been testy, said Garcia may be booed by spectators.
"We are two hours away from New York and it's a lively crowd – Sergio could well be booed which would be most unfortunate," he said. "It would be very sad for the game."
Woods, who refused to comment about the handshake, and Garcia are both set to face the media later.