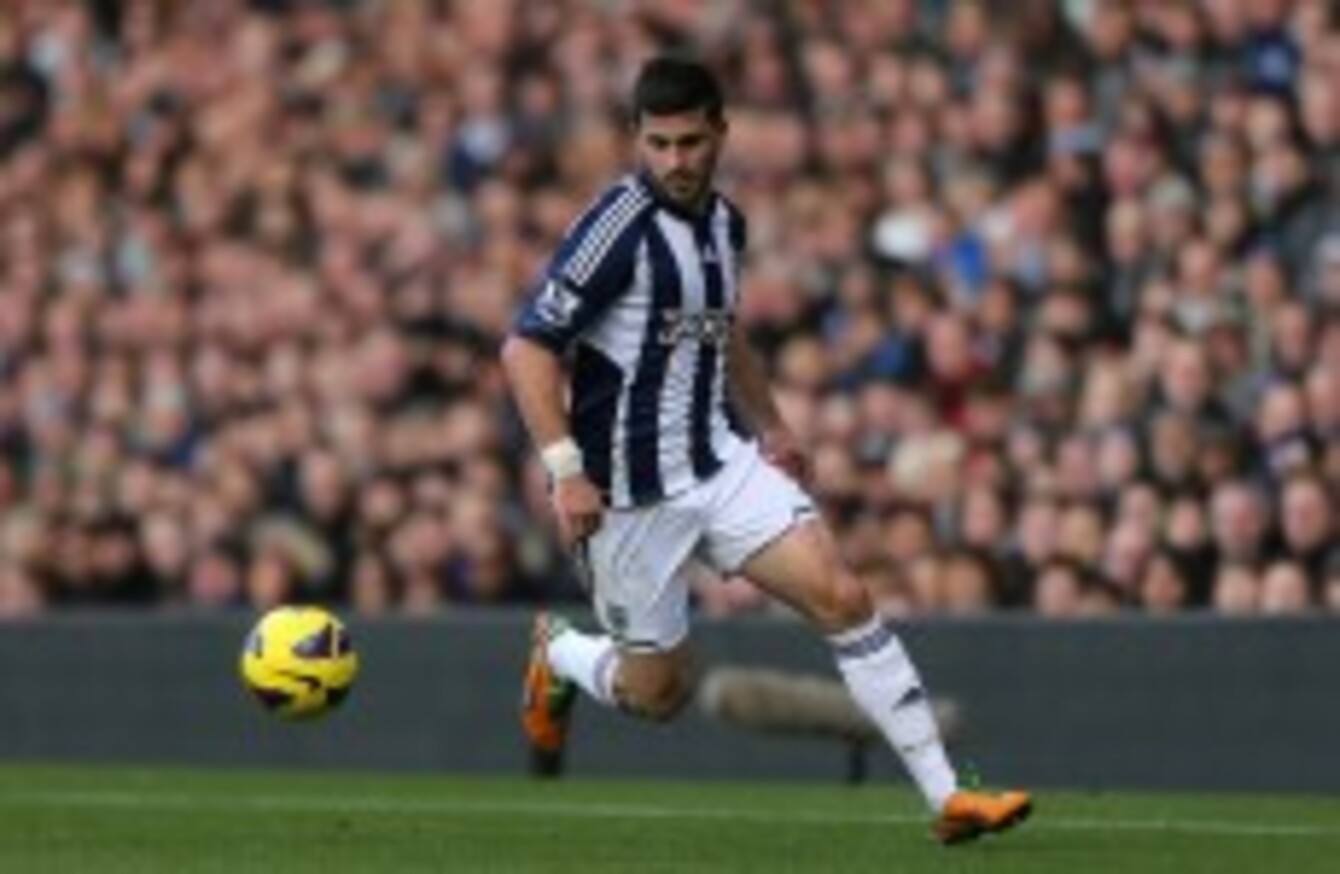 Long has scored eight goals so far this season.
Long has scored eight goals so far this season.
IRELAND STRIKER SHANE Long has vowed not to be distracted by transfer rumours regarding his future, and has promised to concentrate on his football in the months to come.
The West Brom forward has been in impressive form this season, scoring eight goals, and consequently, Liverpool are rumoured to be considering making a bid for him in the January transfer window.
However, the striker has indicated he is happy playing with West Brom at present, telling reporters:
"I'm just concentrating on my football, I'm enjoying playing up front, I love my job.
"It's very enjoyable at the moment and I'll let the rumours take care of themselves."
He also said his side were remaining positive despite a recent dip in form.
"I think the only bad performance we have put in was during the first half against Swansea.

"Last week against Stoke it was just a horrible game and against Arsenal two penalties cost us.
"We've still got that confidence in us. We're still fairly close in the league and want to look at the teams above us and try and hang on to them rather than looking down.
"We'll forget about the last three results. We're playing well, we're confident on the ball. Once we get that rub of the green, results will start going our way."