THE MAJORITY OF the Cuala squad knew about Con O'Callaghan long before he started togging out with the club's senior hurlers.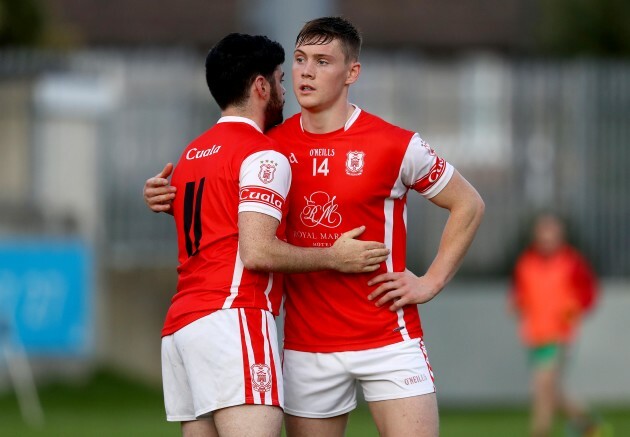 Tommy Dickson / INPHO Tommy Dickson / INPHO / INPHO
But for Tipperary native Shane Stapleton, who joined Cuala in 2011, it would be a year or two before he became acquainted with the prodigious talent.
"When I joined the club in 2011 he'd have been about 15," says Stapleton. "I didn't know a thing about him, but the lads would have said after a couple of years that this guy's going to be good.
"He's just obviously a very special sort of player. I remember marking him a couple of years ago in training. It was his first proper year playing with the senior hurlers, he was wing-forward and I was wing-back. Just the way he glides across the turf and you're just hoping and praying the ball won't come near the two of ye.
"I'd see a puck-out going and he'd have made a run. The ball would go the other and I'd be looking down on maybe Sean Brennan who pucked it out thinking, 'You're after doing me a favour there! Thanks very much buddy.'"
O'Callaghan made his debut in 2014 and although Cuala were knocked out at the last eight stage by Ballyboden St Enda's that year, they knew they had something special on their hands.
"He's a different gravy," continues Stapleton. "A couple of years ago when I first saw him, we played a quarter-final against Ballyboden in 2014 which we lost. He had played a minor match just beforehand and he came along.
"A high ball was hit down between himself and Stephen Hiney, who's obviously got a long storied career with Dublin and an excellent player, and Con must have been 18 years of age. He snapped the ball over Stephen Hiney, turned and was running at goal and I think he was pulled down. You could see it pretty quickly.
"David Treacy was telling me before, when he was a young lad they used to call him 'The Answer.' I'm not 100% sure if that's true but he definitely said it one day."
Oisin Keniry / INPHO Oisin Keniry / INPHO / INPHO
Since the championship proper kicked off at the Dublin SHC stage, the 21-year-old has bagged 4-7 in the four games up to the Leinster club SHC semi-finals.
O'Callaghan's emergence has coincided with Cuala's as a major hurling force. On Sunday against St Martin's, they're bidding to make it back to a third Leinster final in succession, having lifted provincial and All-Ireland honours in the 2016-17 campaign.
"There's probably a couple of years (window) where a team can win titles," says Stapleton.
"Cuala were a very poor team for a long time. When I went to join Cuala people were saying, 'Why are you joining them they're a bunch of softies.' At the time they probably hadn't got out of the group stages in five years.
"Dublin I think is a little bit underrated because of how poorly the county team has done in the last couple of years. Dublin hurling is in a much better place than people would think. There are a lot of teams that are very tactically evolved."
Oisin Keniry / INPHO Oisin Keniry / INPHO / INPHO
Mattie Kenny took charge of Cuala in 2014 and has since presided over a period of unprecedented success for the Dalkey club. Recently he went head-to-head with Pat Gilroy to replace Ger Cunningham as Dublin senior hurling boss, but was overlooked for the position in October.
The decision by the Dublin county board came right in the middle of the Dublin SHC knockout stages. As fate would have it, 11 days after Gilroy's appointment was confirmed, Cuala came up against St Vincent's – Gilroy's club – in the county semi-final.
"He didn't announce anything. When it happened it was in the thick of matches, I think it was right around the St Brigid's game and just before the Vincent's game, which of course is Pat Gilroy's club. That's the way life throws things up.
"The analysis was the same for the Brigid's game, when the Dublin decision was still up in the air. It was never something we focused on too much.
"The county final was a week later and it was old news at that stage. The following week you're out again so very quickly you don't think about it.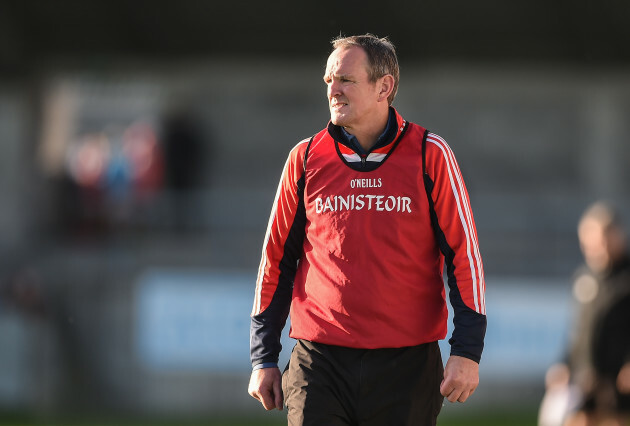 Tommy Grealy / INPHO Tommy Grealy / INPHO / INPHO
"He's an exceptional manager. He'd be big into all sorts of analysis. Identifying how do we get our main players on the ball, how do we try and lock down the opposition.
"He's been involved in three All-Ireland U21 teams with Galway, he's obviously done what he's done with us, and he's a big track record in Galway club hurling. He would have been exceptional for it (the Dublin job) and I'd imagine another county will come calling again.
"He backed it up again this year, and obviously the players did too, by winning the county title. I remember someone asking me has his time passed now because he didn't get the job? I wouldn't think so because when another big job comes calling next year maybe they'll look at him again.
"Maybe he'll stay with Cuala. He's very much highly thought of in Cuala and I'd imagine he's happy to be part of it. I don't want to put him up there on a pedestal for someone to take him away, we're very happy to have him and hopefully he continues to stay there for a good while."
Buy The42's new book, Behind The Lines, here: