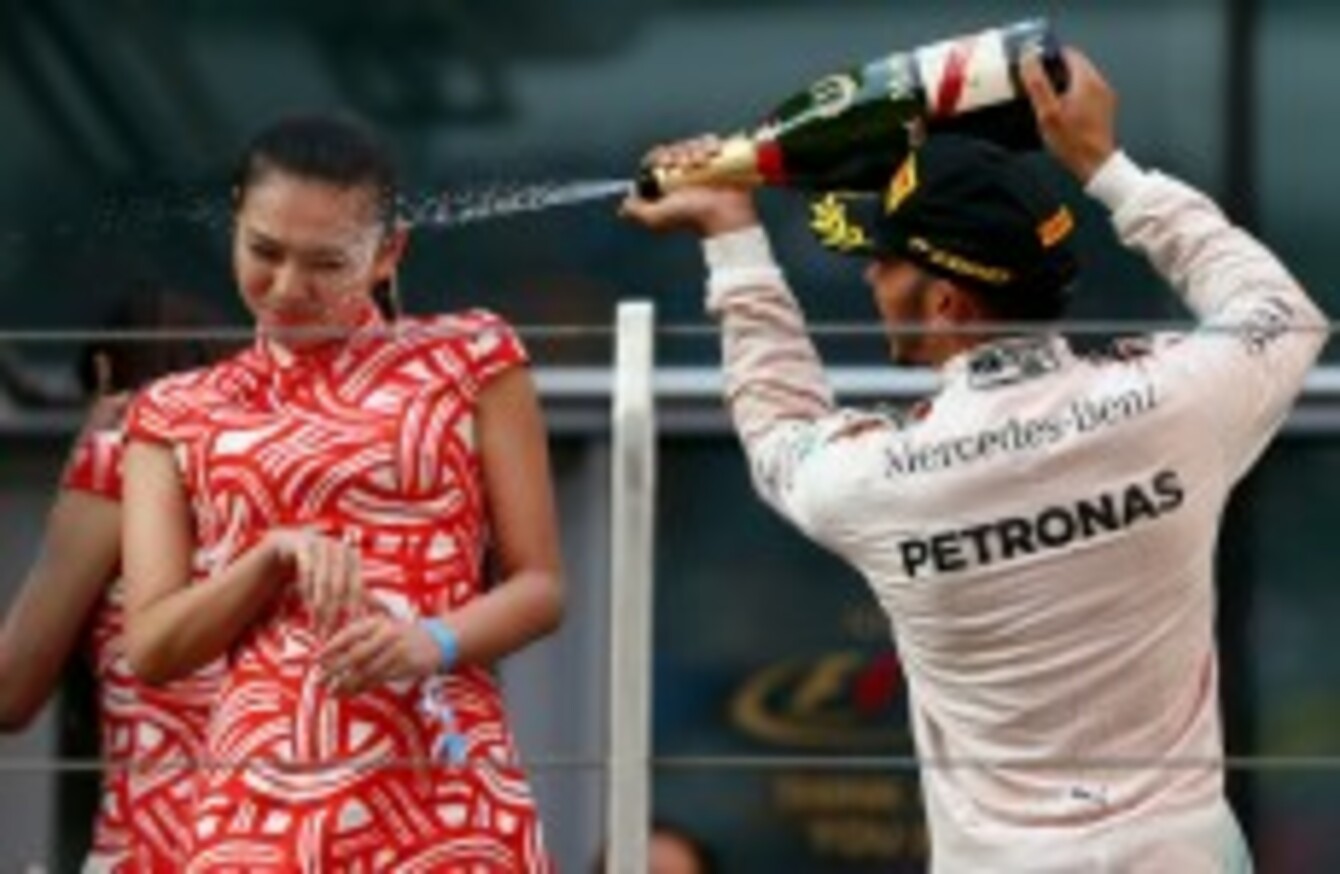 LIU SIYING, THE podium girl whom Lewis Hamilton sprayed with champagne after Sunday's Chinese Grand Prix, has played down the Mercedes man's celebration.
Hamilton, having won for the second time in three races this season, sprayed the bottle of champagne as has become the custom in Formula One.
His celebration included dousing Liu from close range, a move which attracted criticism in some quarters.
"It lasted for only one or two seconds, and I did not think too much about it at all," Liu told Shanghai Daily.
"I think some foreign media are more sensitive about the topic compared to local media.
"I was just told by my employer to stand on the podium, and that's what I did."