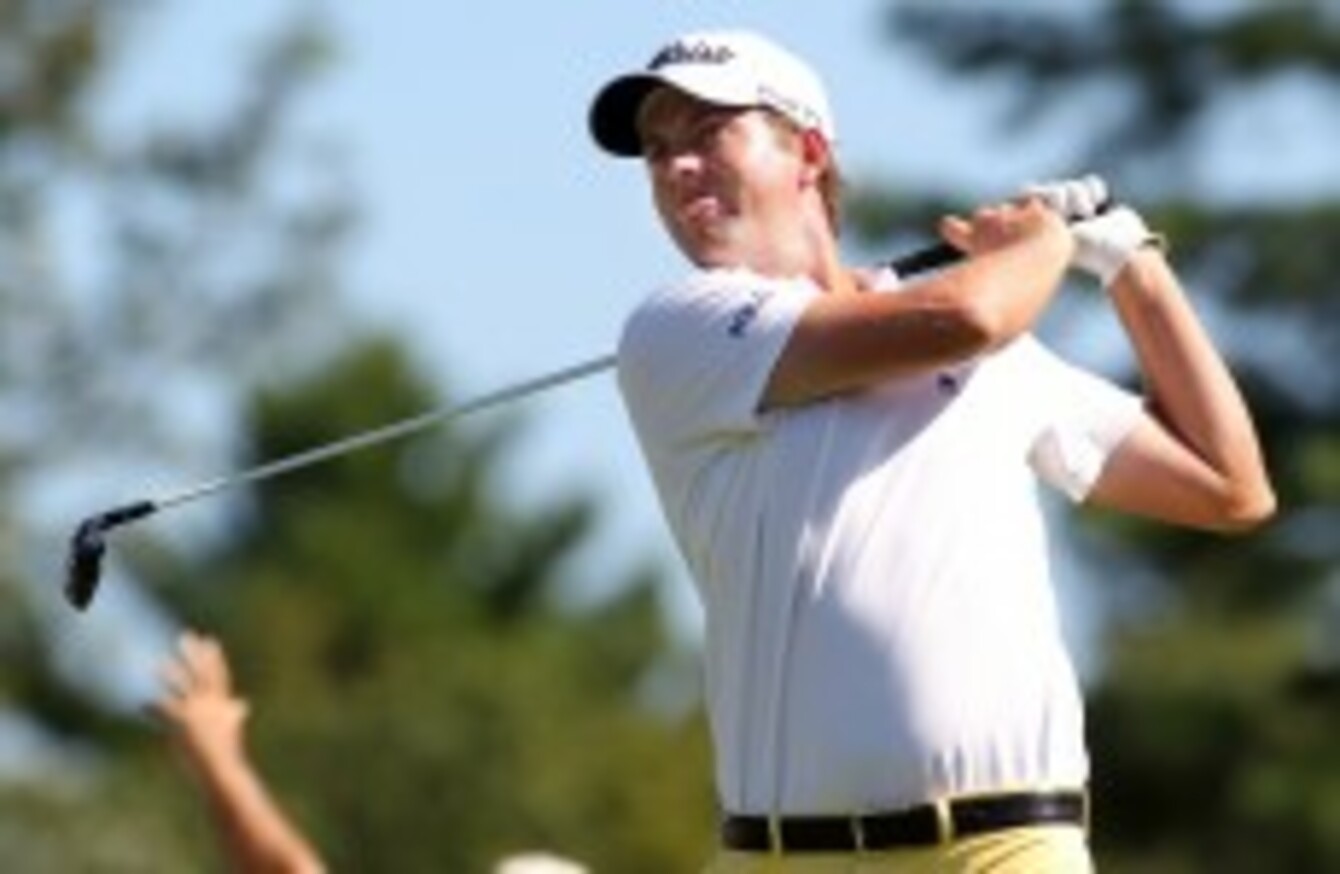 Simpson has secured his second PGA Tour win in the space of three weeks.
Simpson has secured his second PGA Tour win in the space of three weeks.
WEBB SIMPSON COULDN'T believe how quickly his fortunes changed at the Deutsche Bank Championship.
He was standing in the scoring area off from the 18th green after making a 30-foot birdie putt that gave him a 6-under 65, which looked to be worth only second place until Chez Reavie hit a wedge over the green and made bogey. Two playoff holes later, Simpson had his second PGA Tour win in the last three weeks.
He went to No 1 in the FedEx Cup standings. He was assured a spot on the Presidents Cup team.
"I couldn't expect anything more," Simpson said.
Then again, Simpson should be used to big turnarounds.
A year ago, he missed the cut at the Deutsche Bank and headed home to an uncertain future. He still didn't have enough money to secure his card for the following season. Simpson played the next four weeks in the Fall Series, and only a tie for fourth in Las Vegas gave him enough money to make him feel safe.
He was No 213 in the world. There was a changing of generations in golf, and no one had reason to believe Simpson would be part of it.
It was a different story when he drove off Monday night from the TPC Boston.
With one improbable escape after another, Simpson twice made birdie putts on the par-5 18th hole — once in regulation, once in a playoff — then made a third straight birdie from 8 feet on the 17th to beat Reavie on the second extra hole.
The win moved Simpson to No 14 in the world. Coming in the second playoff event, it moved him atop the FedEx Cup standings and assured he would be among the top five at the Tour Championship for the FedEx Cup finale at the end of the month. That's important because the top five only have to win at East Lake to capture the $10 million prize.
Simpson, who along with Reavie finished at 15-under 269, earned $1.44 million. That put him over $5.3 million for the year and No 1 on the PGA Tour money list.
"The joy I get from what I do is not in the money, it's getting in the playoffs, just making big putts when I need to," Simpson said. "So I don't really think about it that much. It's certainly an added bonus. But you know, I think I speak for the tour that we do it for the thrill of trying to win and trying to become better players."
The PGA Tour now takes a week off before resuming these playoffs at the BMW Championship.
- AP