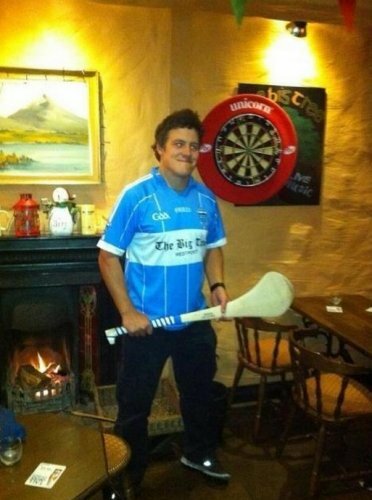 Pic: Jamie Cox
YOU DON'T SEE this every day down the surf clu… I mean, the pub.
Home and Away star Steve Peacocke — Brax to you and me — was pictured in a Mayo pub this week holding a hurley and wearing a Westport jersey.
He's known as Summer Bay's tough guy and a ladies favourite; but how is he under a dropping ball?
H/T Joe.ie